Still no the most anticipated Big Brother Naija reunion show, Wathoni shades Prince after he called her insignificant.
After the quarrel between Vee and Tolani Baj was addressed, Ebuka asked Prince if he takes responsibility for the situation he created with Wathoni, Vee and Tbaj. Prince was also asked if he takes the blame of not giving Tolani enough attention which made her to drag Neo into making him jealous.
Trade Your Gift Cards, Bitcoin & USDT at the Best Rate
In response, Prince said "i'm not going to address Wathoni's situation anymore, she is too insignificant of a factor. I take responsibility for the situation because i liked 3 people at the same time and i made it known to them. I should have made a decision before more parties get hurt".
Prince accepted that he was wrong and apologized for that. He also said that the female housemates were the ones that decided to take his matter that far and he never thought it would result to a situation where someone will have a fight because of him.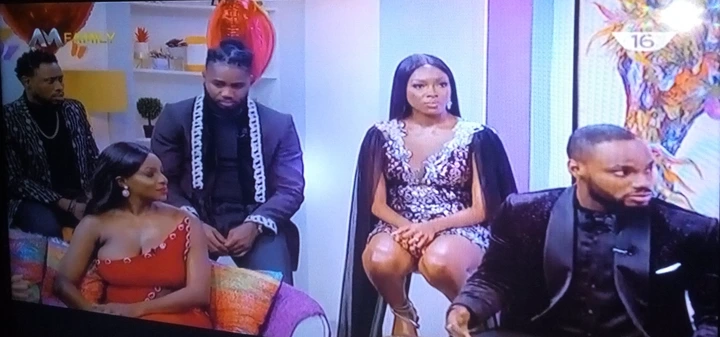 Wathoni upset by what Prince said about her being insignificant replied by reminding Prince that he once said she was the sweetest person because if something happens to him, she would keep pushing.
She told Prince that she is older than him and if he thinks she is insignificant, then it is because Prince is a low class and can't afford to pay her bills or even purchase her dress.