Most people just chew the names of billionaires, use them as prayer points, lyrics in tracks but never really know what makes up their life.  IIn a previous article, we outlined the reasons why Tiwa Savage's marriage crashed but in this, we want to spill some tea on what might have happened.
Before we proceed, let's give brief details about Femi Otedola for those who don't know. Femi Otedola is a household name. When you're rich in Nigeria, people tend to take notice. But when you're a BILLIONAIRE in Nigeria, you become a household name. The name 'Otedola' has become synonymous with the word 'rich' so much so that it is now part of Nigerian vocabulary. (Ote$)
Asides from him being the father of two talented Nigerian singers, DJ Cuppy and Tola, and a budding Nollywood actress in Temi Otedola, this man is a business magnate and oil tycoon who balls as hard as he works. It is also worthy of note to know that he is the son of former Lagos State Governor, Sir Michael Otedola. So enough with the mini Wikipedia, let's delve into the controversies…Like Twitter folks we always say, I'm here for the violence.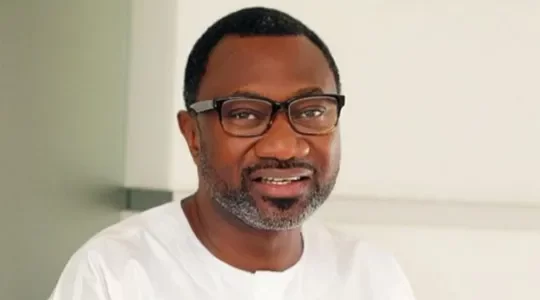 Recall the saga between Tiwa Savage and former husband Teebilz Balogun. What seemed like a fairytale wedding ended up in a dirty divorce that saw accusations flying here and there from both parties. The ties between Tiwa Savage and Billionaire Femi Otedola became suspicions by fans and trolls alike when the singer used the expensive boat owned by Femi for her bridal shower! Rumours were rife that Tiwa was Femi Otedola's mistress who was using her last days in his luxury before getting married to her then husband.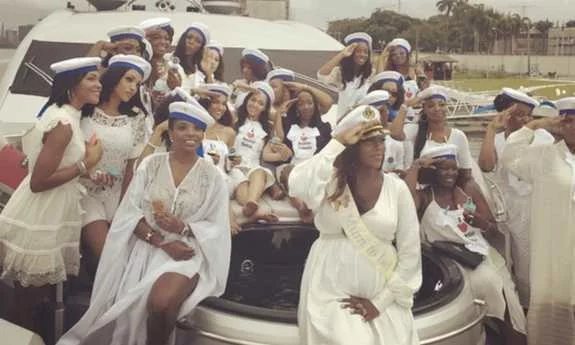 Tiwa Savage's bridal shower on Femi Otedola's alleged boat
With all these spinning while the marriage was still fresh and in its honeymoon phase, Tiwa still maintained a close relationship with the billionaire and it was reportedly the source of insecurity for Teebillz who accused Tiwa Savage of having extramarital affair with Femi Otedola.
Following Tiwa Savage's breakup from her husband TeeBillz, the 'sources' once again came out to write things saying and I quote this from one of the reports:
Also Teebillz allegedly kept blackmailing her about her extra-marital affairs. He kept hanging her alleged relationship with oil magnate, Femi Otedola, over her head
FOR YOU: YAWA: Hot Juju Woman Snatches Client's Husband after the healing process
According to the source: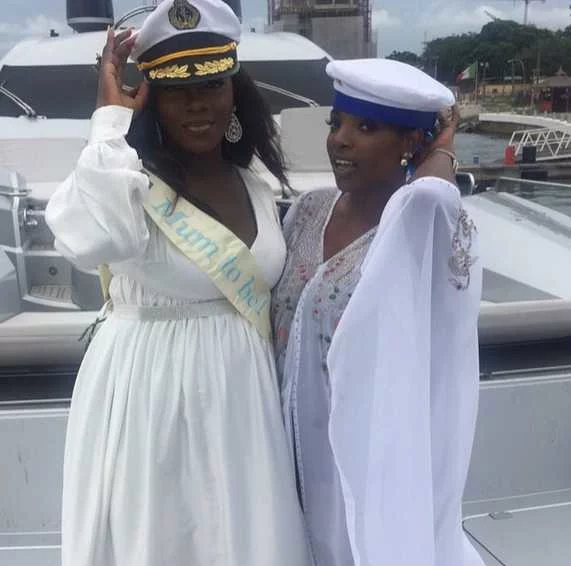 "He accused her of sleeping with Otedola in the early months of her pregnancy. He slapped and locked her out when she was pregnant due to stories of the affair. She never told us if she indeed slept with the man but her husband kept hammering on it. Even if she did, why didn't he just walk? Let me answer that, he's broke and in debt and needs that Otedola money.
Of course, all of these were conjecture and rumour and there was never concrete evidence or credible information to back the claims.
FOR YOU:  SAD BUT TRUE: Abacha Did Not Die From Apple Poisoning, See What Cause The Sudden Death Of The Great Man
Singer Tiwa Savage, however, alluded to this fiasco and all the rumours of her dating billionaires in the music video for her hit single, Koroba. You should go listen to it again.