News recently surfaced online about the murder of a top Commander of the proscribed Indigenous People of Biafra (IPOB) who had allegedly been the mastermind behind several attacks that were launched at various security structures and systems in the southeast, especially in Imo State.
ALSO READ:  Video: See What A Security Camera Caught A Lady Doing After She Saw A Dog that Got Mixed Reactions
Security Operatives from joint security agencies like the Police force, the Nigerian Army, and the Department of State Services (DSS) raided the alleged hideout of the operatives and headquarters of the IPOB group in Oru East Local Government Area of Imo State, to allegedly fish out the IPOBians from their hiding place.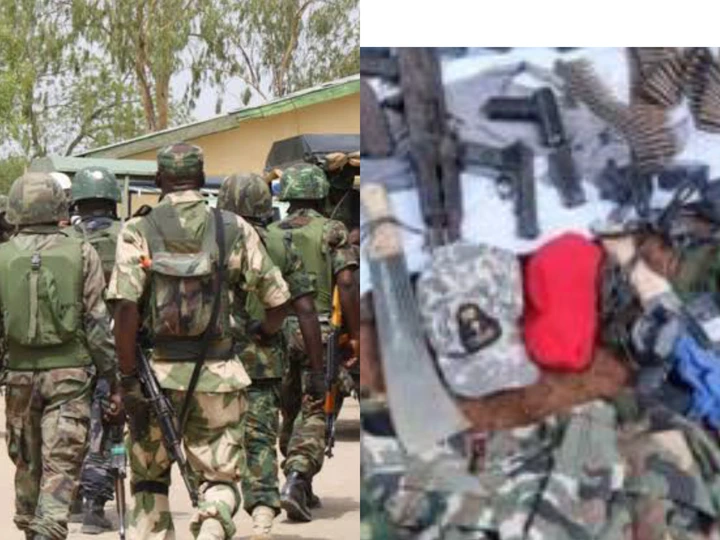 After the joint forces were sighted by the IPOB operatives headed by one Ikonso, who is described as being the vice president of the group and the architect of all the military operations of IPOB in the southeast, IPOB operatives immediately opened fire on them. However, the security operatives were able to gallantly repel the surprise attack, before proceeding to launch a fatal blow to the hierarchy of the proscribed IPOB group by killing Ikonso.
ALSO READ:  SAD VIDEO: Body of Kasoa 'ritual murder' victim released for burial
After the gun duel between the officials of the nation's security forces and those of IPOB that resulted in the death of Ikonso and about six other top commanders of the group, some quite surprising materials were recovered from the group. Some of the materials recovered from the group include some military uniform, about six AK-47 rifles matchets, and a host of other locally manufactured weapons and ammunition.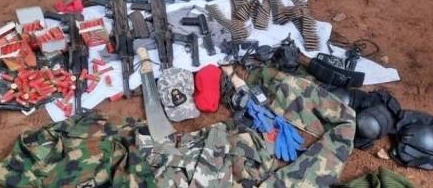 However, it was also revealed that several charms and locally made bullet proof items were recovered from the slain IPOB officials.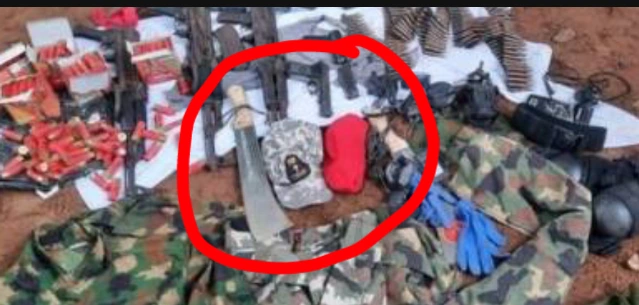 For the security operatives to recover charms and ammunition from IPOB suggests that the group may have resorted to diabolical means to evade security operatives. Also, the locally made ammunition discovered from IPOB suggests that the group may have a plug who supply their weapon, that is if they do not manufacture it themselves. Finally, the military uniforms gotten from the operatives suggest that the IPOBians may have gotten the uniforms from their recent attacks on military stations.
ALSO READ:  Breaking! Garba Mocks IPOB Over Asylum Decision By UK, Says Israel Rejected Them But UK Now Containing Them
Share your opinions below.