Buhari Heading To France On Sunday
President Muhammadu Buhari will depart Abuja, the nation's capital, for a summit in France on Sunday.
The presidency confirmed this in a statement on Saturday.
"President Muhammadu Buhari will on Sunday, May 16, 2021, depart Abuja for Paris, France, on a four-day official visit to attend African Finance Summit which will be focused on reviewing African economy, following shocks from Coronavirus pandemic, and getting relief, especially from increased debt burden on countries."
"The Summit, to be hosted by President Emmanuel Macron, will draw major stakeholders in the global finance institutions and some Heads of Government, who will, collectively, discuss external funding and debt treatment for Africa, and private sector reforms.
"During the visit, President Buhari will meet with the French President to discuss growing security threats in Sahel and Lake Chad region, political relations, economic ties, climate change and partnership in buoying the health sector, particularly in checking spread of Covid-19, with more research and vaccines.
Source – Daily Trust
Sunday Igboho demands release of OPC members arrested over warlord, Isikilu Wakili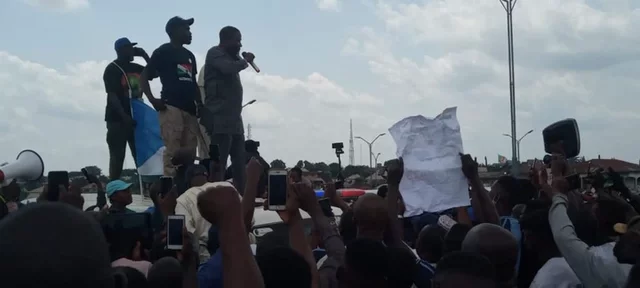 Sunday Adeyemo popularly known as Igboho on Saturday warned Oyo State, the Federal governments and the Nigeria Police to immediately release all members of the Odua Peoples Congress (OPC) in custody over the arrest of the Fulani warlord, Isikilu Wakili in Ibarapa.
He gave a weeks' ultimatum to Oyo State and the federal governments to release the arrested OPC members before all Yorubas troop out en masse to protest it.
Recall that the Oyo State Police Command announced that it took into custody some members of the Odua Peoples Congress (OPC) in connection with the earlier arrest of Isikilu Wakili.
But Adeyemo during a rally in Osogbo by the Yoruba nation to demand an independent nation warned against their continued detention.
"I urge the Oyo, Federal Governments and police to release OPC member who arrested Fulani herdsmen terrorising Yoruba people in Ibarapa land immediately. Before all Yorubas will come out en masse to protest against it.
"They apprehended some Fulanis who were disrupting the peace of Ibarapa and handed them over to the police. But the Oyo State Police and Nigerian Government now arrested them which should not be so."
Source – Daily Post
Bodies of COVID-19 victims among those dumped in India's Ganges -gov't document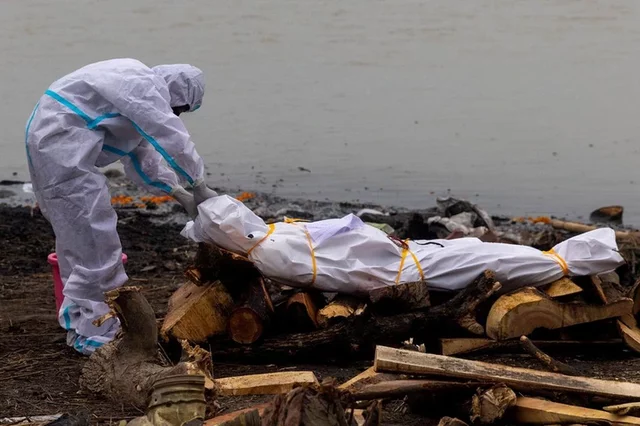 Bodies of COVID-19 victims have been found dumped in some Indian rivers, a state government letter seen by Reuters says, in the first official acknowledgement of the alarming practice, which it said may stem from poverty and fear of the disease in remote areas.
Images of corpses drifting down the Ganges river, which is considered holy in Hinduism, have shocked the country, reeling under the world's worst surge in COVID-19 cases.
Although media reports have linked the increase in the number of bodies found floating in the river and its tributaries in recent days to the pandemic, India's northern state of Uttar Pradesh, home to 240 million people, has until now not publicly revealed the cause of the deaths.