In the world today, fashion has become a major part of entertainment and Nigerian fashion arguably stands out as one of the heavyweights. Nigerian celebrities are renowned for their unmatched fashion sense but some celebrities tend to take it a bit too far
FOR YOU:  Checkout The Multimillion Naira Mosque MC Oluomo Built In Honor Of His Late Mom (Video)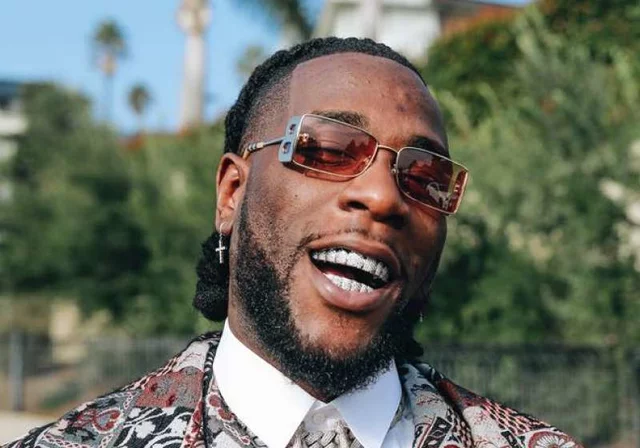 Burna Boy is a typical example of such celebrities, his fashion sense is out of this world and his dress sense always leave fans stunned and asking themselves, what is he wearing? On this note, let' s check out 6 times Burna Boy shocked the world with his fashion.
A Lacy Suit
This suit consists of two materials, both of which are Gucci. The materials are sown in such a way that there are contrasting of each other and the hands and feets of the suit are not sown but leafy to thread out.
FOR YOU:  Chioma Does Not Have Sense, She Thinks a baby Can keep Davido — Show-host, Veronica Says (Video)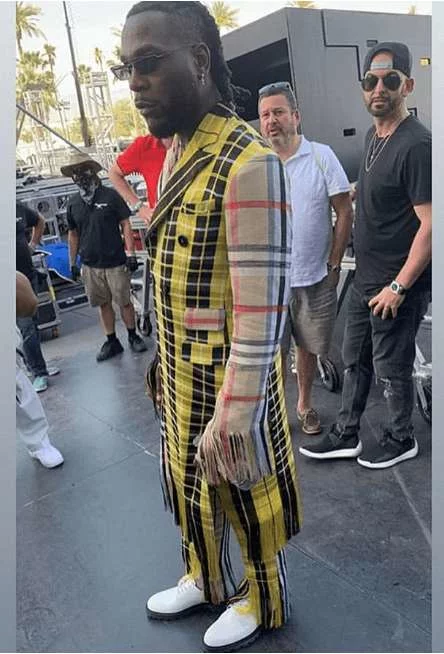 A Suit With Threads Coming Out Of It
This was the suit Burna Boy used for his sensational Grammy performance. The white suit was torn on both shoulders revealing a black material inside, the white suit also has black threads coming out of it.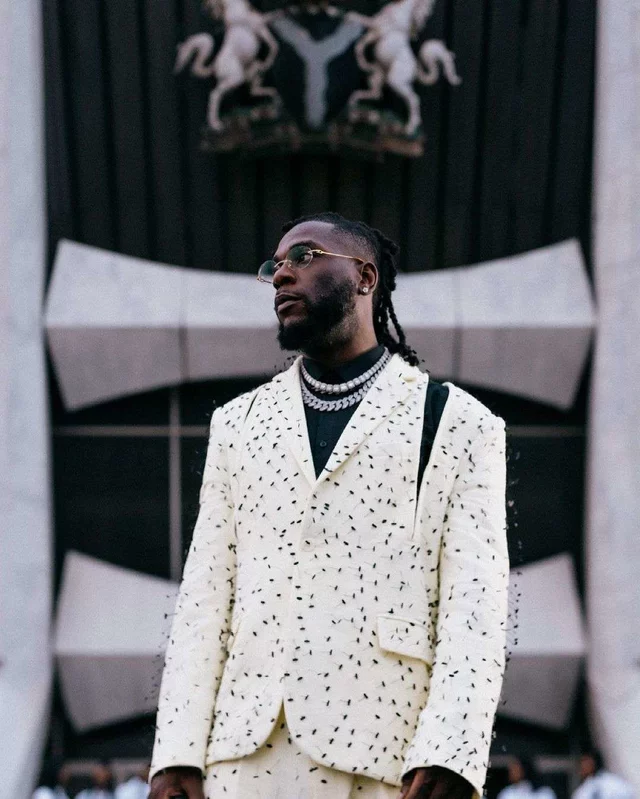 A Suit Made With Ankara
This suit is quite special, the suit coat was made with green lion material which is native to Igbo people and green cashmere material. However, the coat is too large and in the photo it was noticed that Burna Boy' s show was damaged.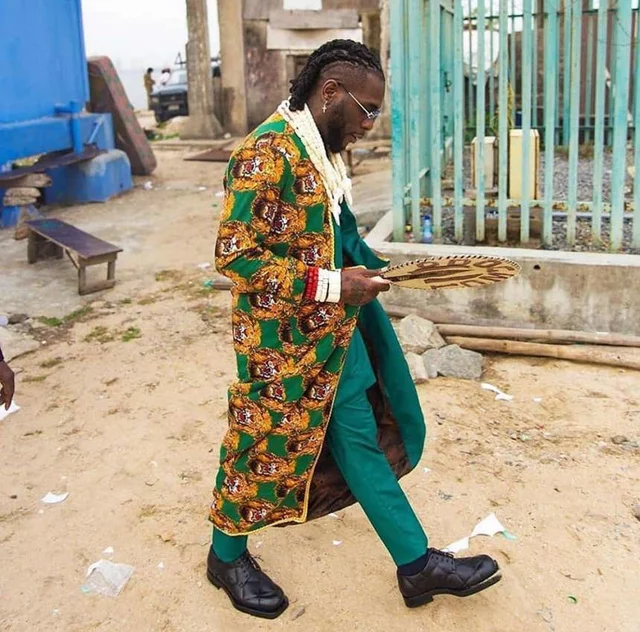 A Oversized Blue Leather Jacket
In a red carpet photo, Burna Boy was seen wearing a British style suit, but fans marvelled after seeing that he wore an oversized sky blue leather jacket on top of it.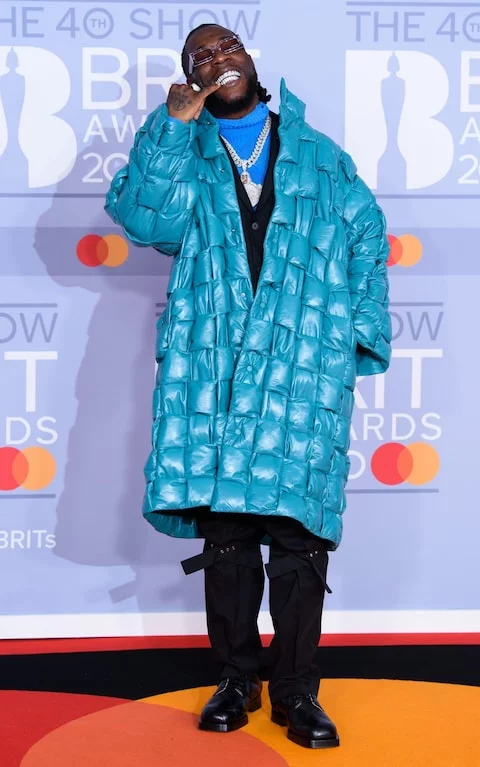 This Suit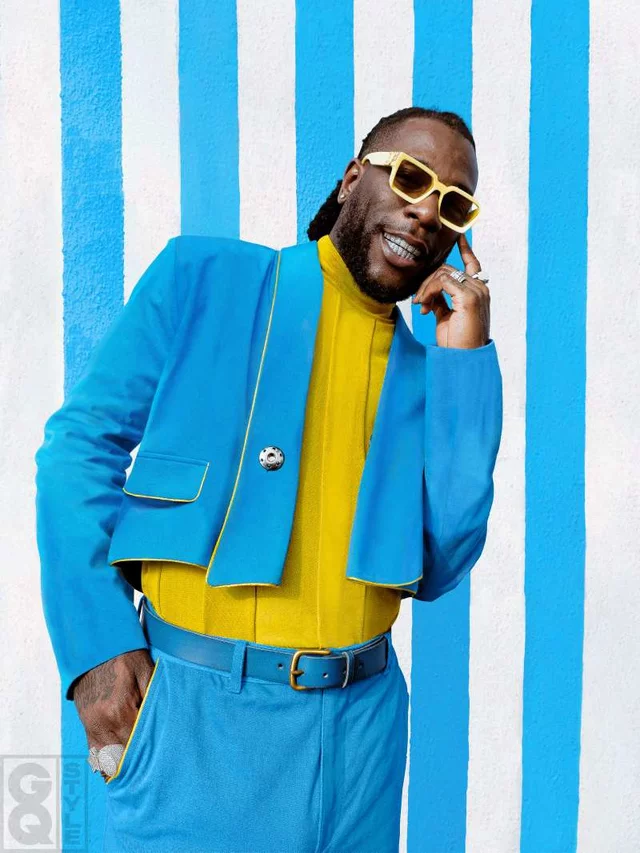 This Other Suit
Although, this might look unorthodox for a Nigerian, it' s what makes Burna Boy' s fashion special citing that it' s has never been seen before
FOR YOU:  A Teenager Boy Impregnate His School Girlfriend, See The Photo He Posted That Got People Talking
Burna Boy rocking a Gucci suit.