"My Carpenter Entered My House While I Was Having My Bath, He Came Closer And This Happened" Lady
Beautiful lady has set the social media on fire with her experience when she Allegedly got to Abuja where her home is located, the lady Reveals to her social media following about her awful encounter that she will never forget on her life.
Before we dive to the story, it is very Vital that though there is Freedom of movement, everyone should cultivate the habit of maintaining his or her boundaries to avoid trespassing and infringing on another person privacy.
Trade Your Gift Cards, Bitcoin & USDT at the Best Rate
The lady in question, who goes by the name saratu on Twitter Reveals that when she got home at abuja, the doctor of her house where she secured a room was in a bad condition, she then immediately report to her landlord about the issue and her landlord promise to send someone to fix it up for her.
While she was Allegedly having her bathe, she heard her door open without knock, she immediately without hesitation put on her towels came out to see who enter the house.
To her greatest surprised, she saw a carpenter who assist her in conveying her mattress a day before, the young lady said, the man who is the carpenter told her he took the key of her house in order for him to be able to see her again.
Things get worst as the carpenter Allegedly came close to the lady and he told her not be afraid
At this point, she started screamed and luckily her neighbour's son heard her voice and came to her rescue her from the man.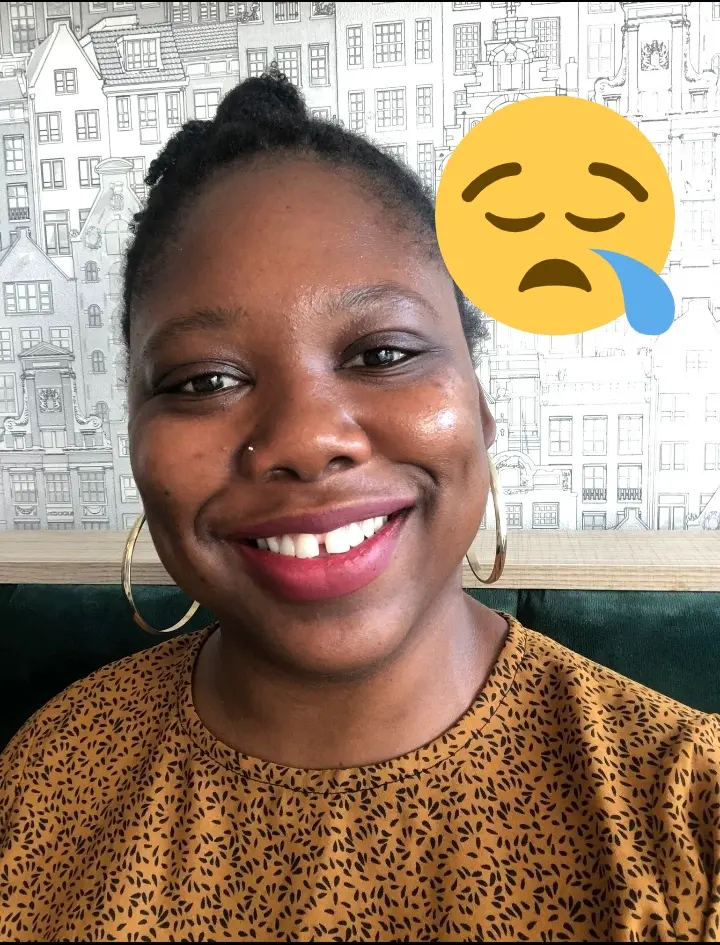 Here is the full details of her explanation.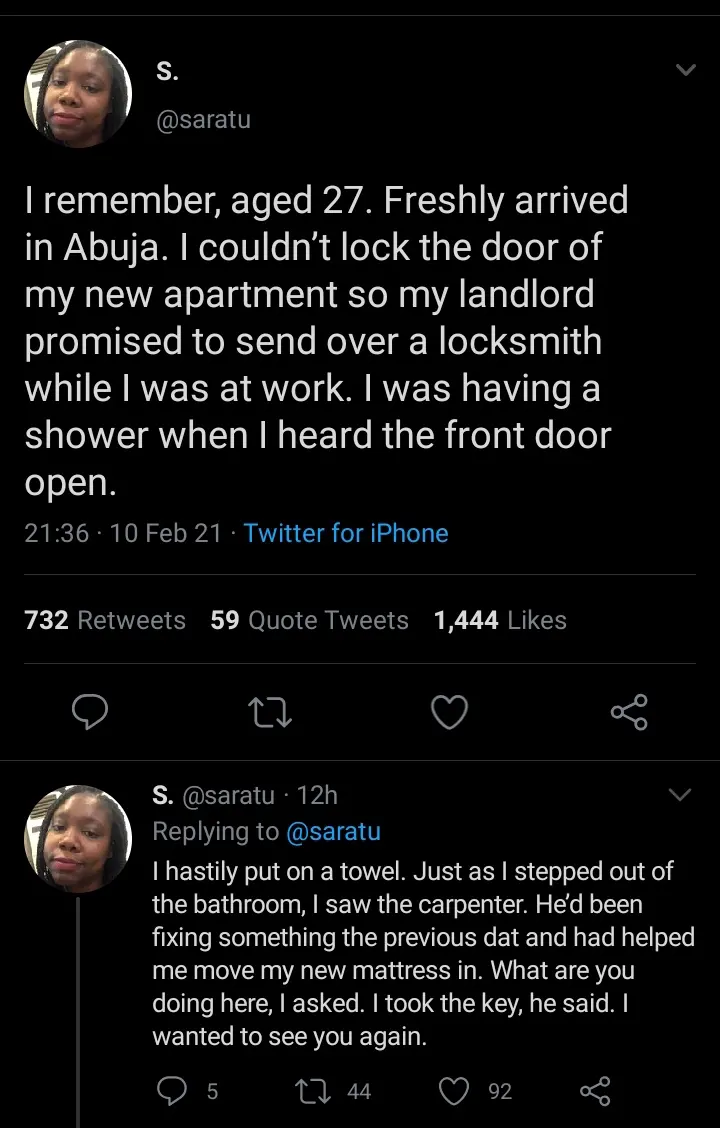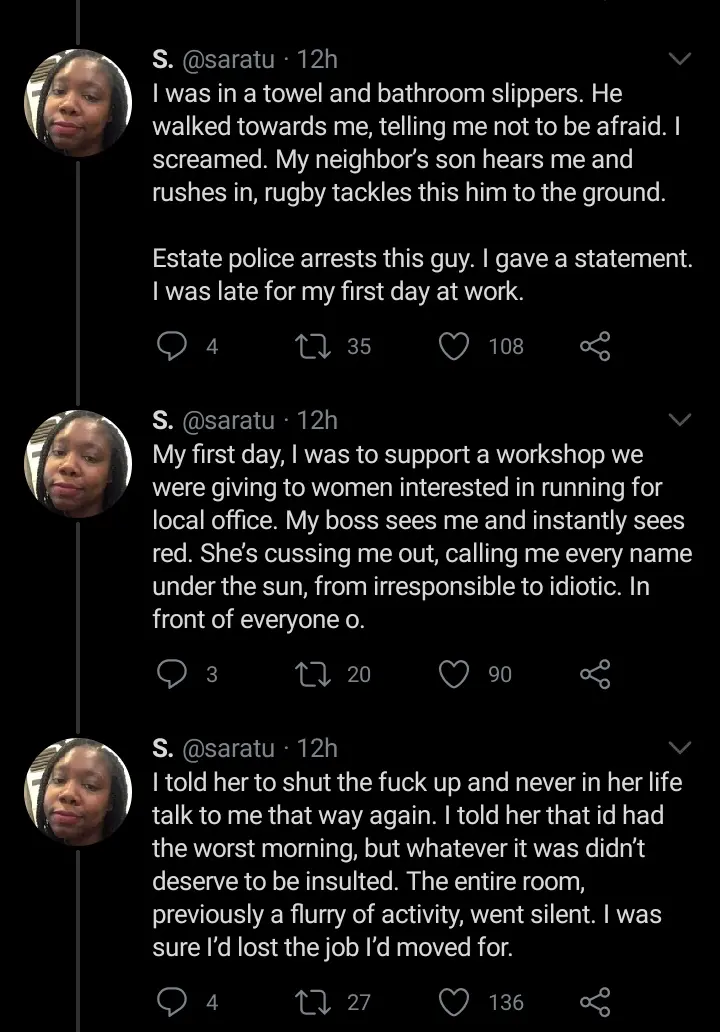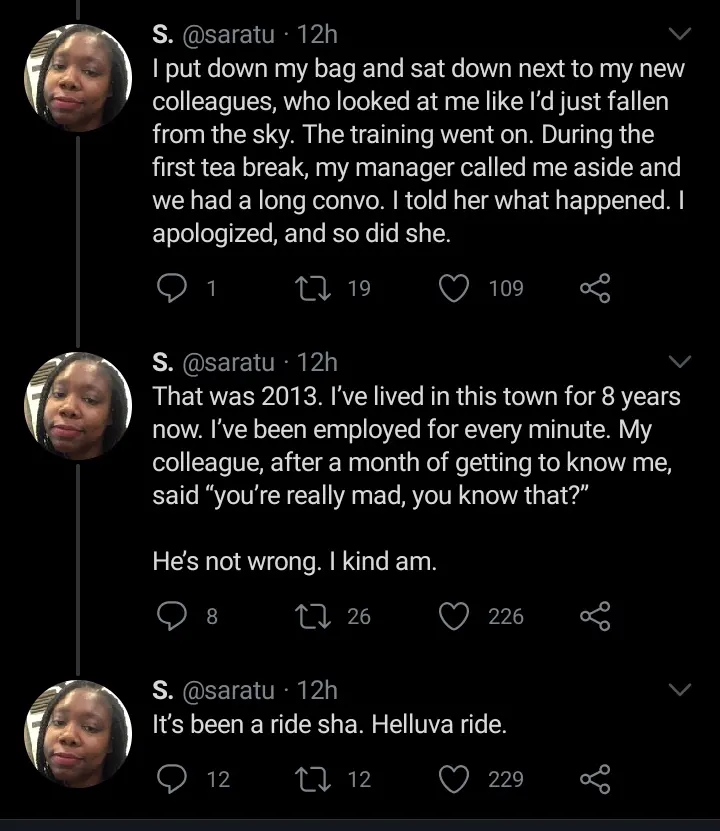 Here are some reactions to the post: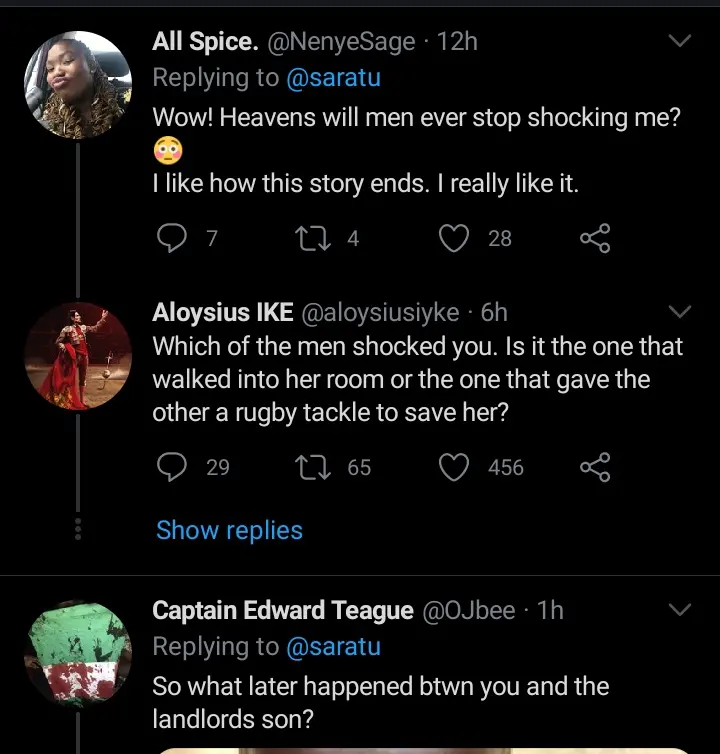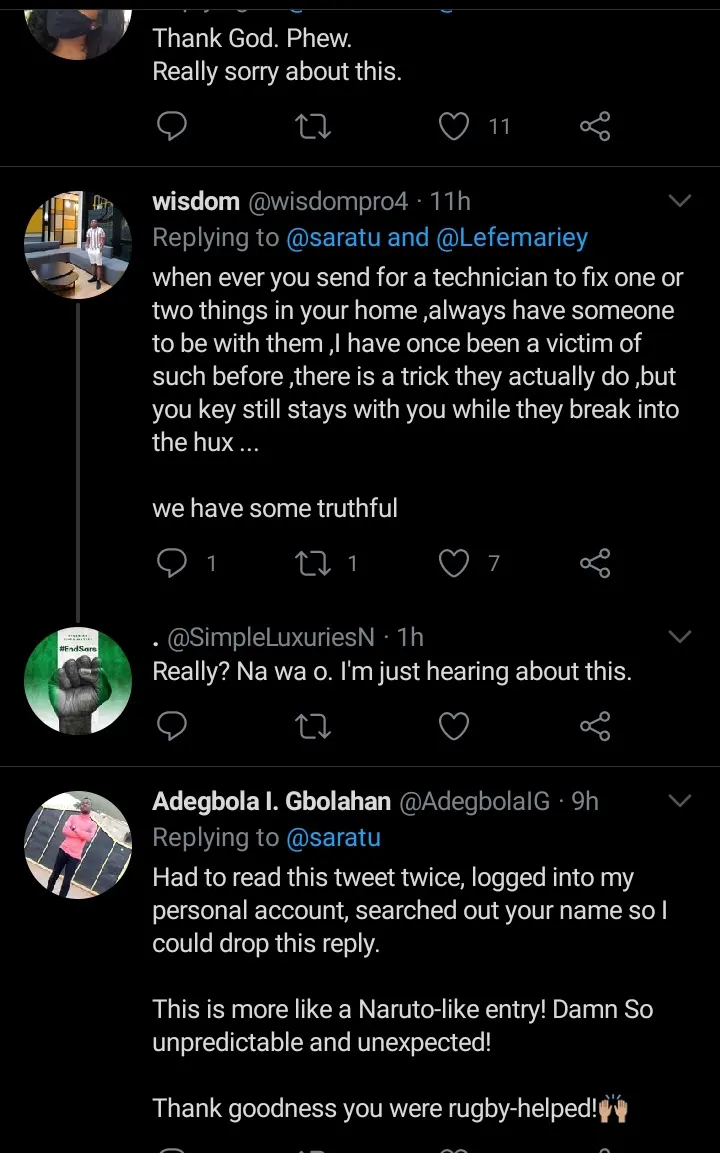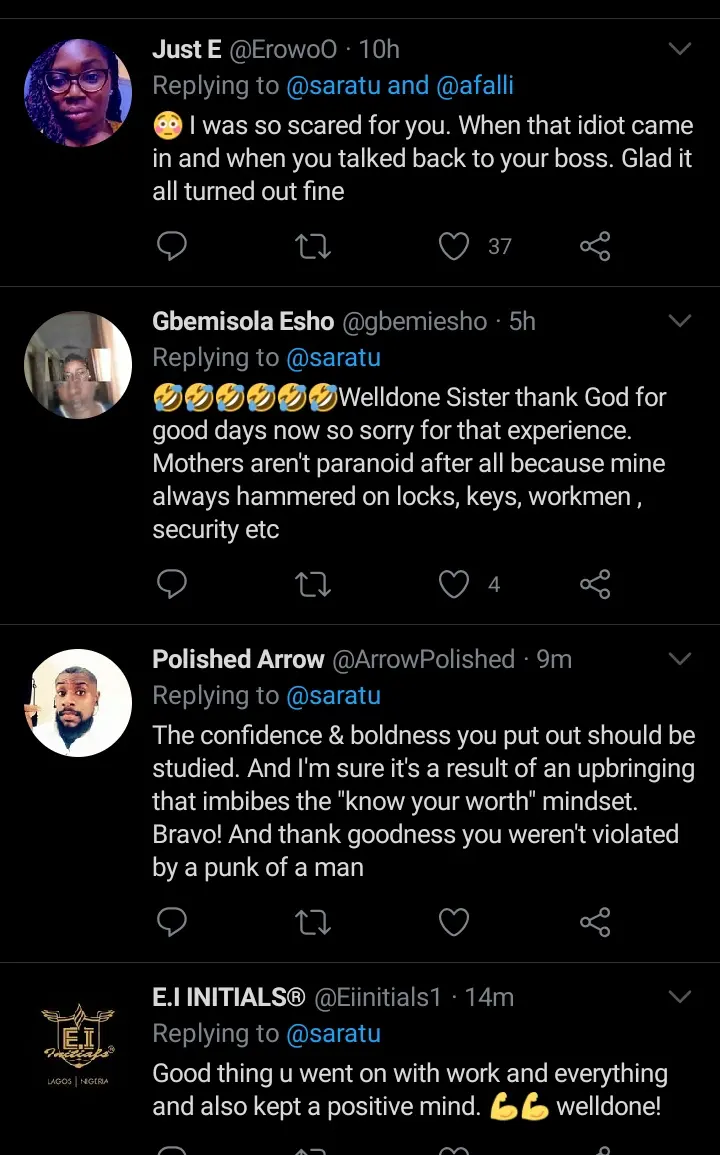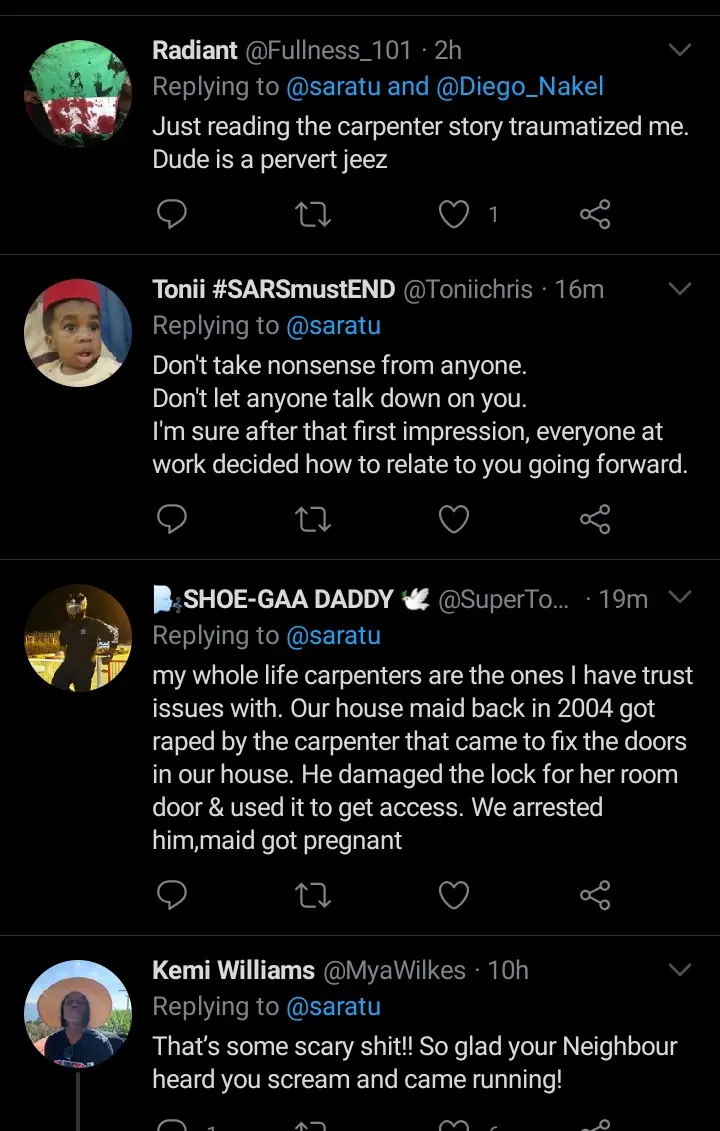 what cab you say to this?