BBNaija! Erica And Kiddwaya Mighty Be Next Going Home This Sunday – See Reasons
After the eviction which happened live on Sunday, most housemates are still feeling sober due to Lilo and Katrina both being among those evicted from the house. Even with this, Erica and Kiddwaya didn't stop being cozy as they were both caught on camera like on TV making out.
This has triggered some people's anger and made some of her fans angry and disappointed in her. Some fans have thereby taken to their Twitter account to express their reactions towards this act of Erica.
A fan wrote
"Without pants. She's just so cheap and it's irritating"
It was seen that even before this make our session that happened between Kiddwaya and Erica, Layton had had a conversation with Erica and Laycon has expressed how he feels towards Erica to her.
It seems she doesn't feel the same way with Laycon because if she feels that way too, she would not have gone ahead to do that with Kiddwaya even on that same night.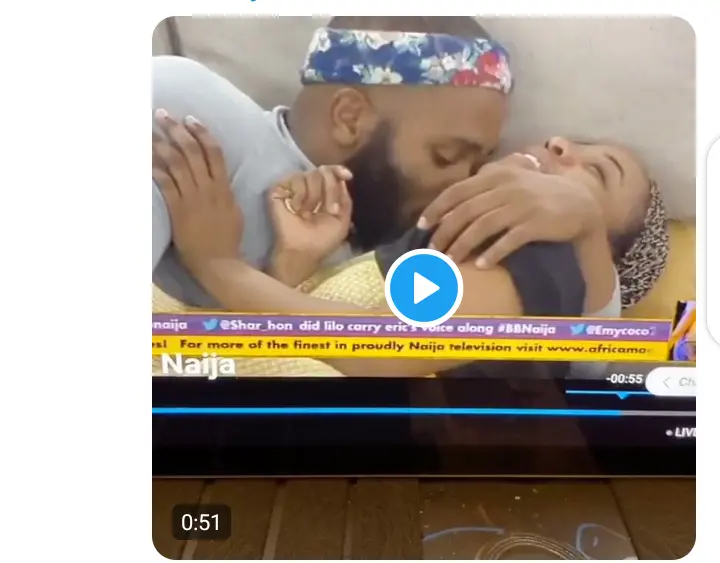 View pictures in App save up to 80% data.
Erica can be heard as she was having a conversation with Kiddwaya as she told him that she would dress seductively to please Kiddwaya during the next Saturday night party.
This then may be Kiddwaya kiss her and so due to the wardrobe malfunction, Erica's was exposed.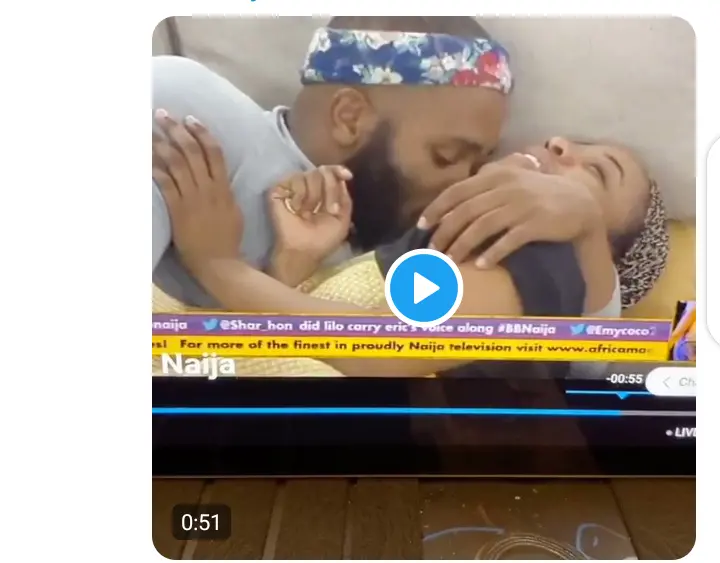 View pictures in App save up to 80% data.
Though Erica has been lots of people's favorite and so far so good, she has been able to gain lots of fans since the beginning of the season 5 BBNauja Reality Show.
However, if she continues to fall so deeply in love with Kiddwaya, she might get lost, and thereby her main goal for bringing in the house might be shattered.
Or do you think she can still focus on her main reason for being in the Big Brother House?
Let's hear your view on this.
Don't forget to comment, share, like, and follow.