There is no point if you have all the money you need in the world and you can't enjoy it because you're working for another man, and you barely have time for yourself.
The definition of being poor does not only implies to being financially unstable. You are also poor if you have money but you there is no way you can enjoy because another man controls your time.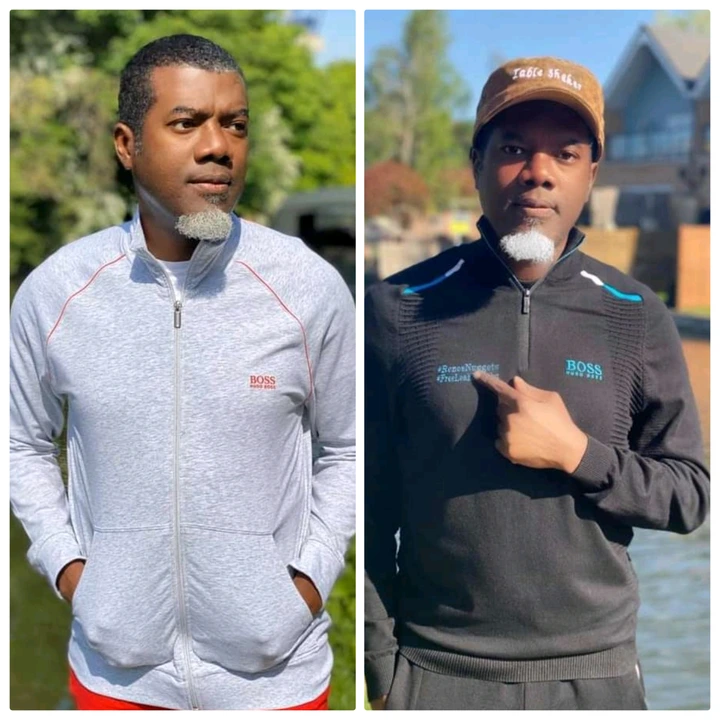 Trade Your Gift Cards, Bitcoin & USDT at the Best Rate
According to Mr Reno Omokri, salary is a prescription for managing the disease of poverty. Earning salary can only manage poverty, but having your business can cure it.
Mr Omokri added that poverty is not just about money. He said that time is more valuable than money.
The real definition of breaking poverty is freedom. Mr Omokri ended his tweet saying that if another man controls your time, you are poor even if you earn much salary.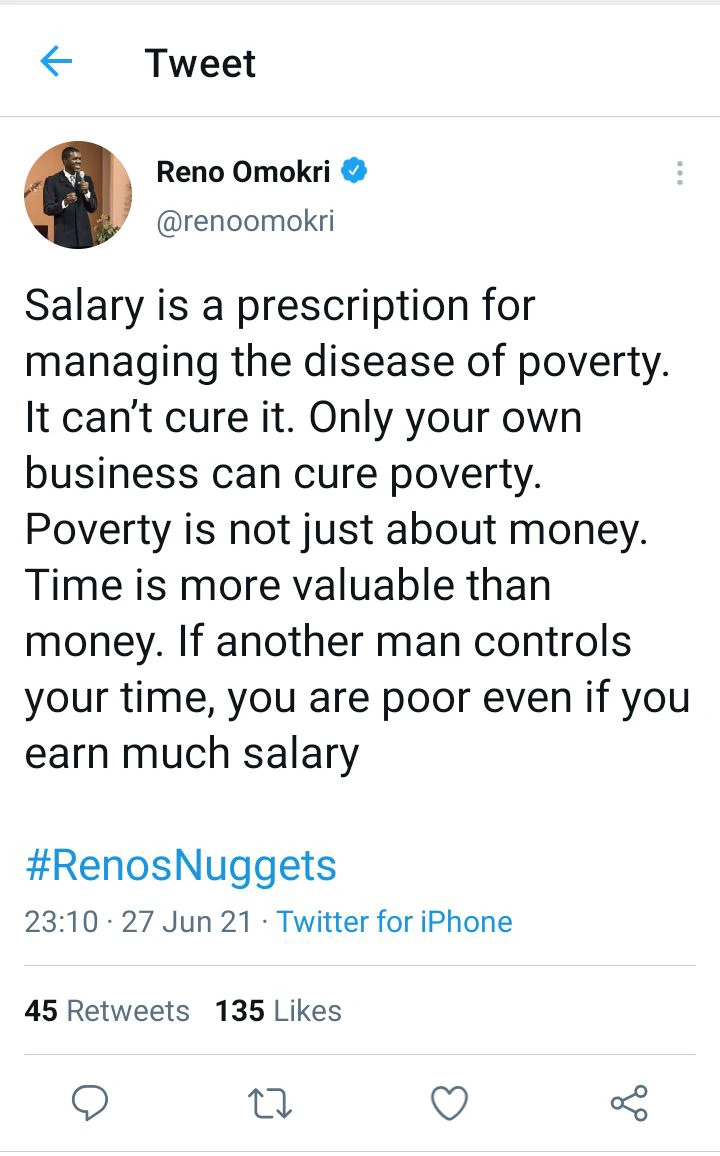 Someone commented that this tweet of Mr Omokri is an eye opener to the fact that working in order to earn salary is not that different from being a slave, just that you're more free than slaves.
Many others agreed with Mr Omokri and are reacting to this tweet. Below are screenshots of more reactions Mr Omokri got after he tweeted this.