The Special Advocate of Nigeria, Femi Falana (SAN), reacted to a statement made by President Muhammadu Buhari, where he had ordered security operatives to shoot anyone seen illegally with AK-47 rifle at sight, without facing judgement by the law. He therefore urged the Federal Government to dialogue with Biafra and Odudwa Republic.
Speaking further, the Human Rights Lawyer, allegedly stated that those agtitating for secession were justified for their demand according to Article 20 of the United Nation Organisation (UNO), since the country doesn't favour them.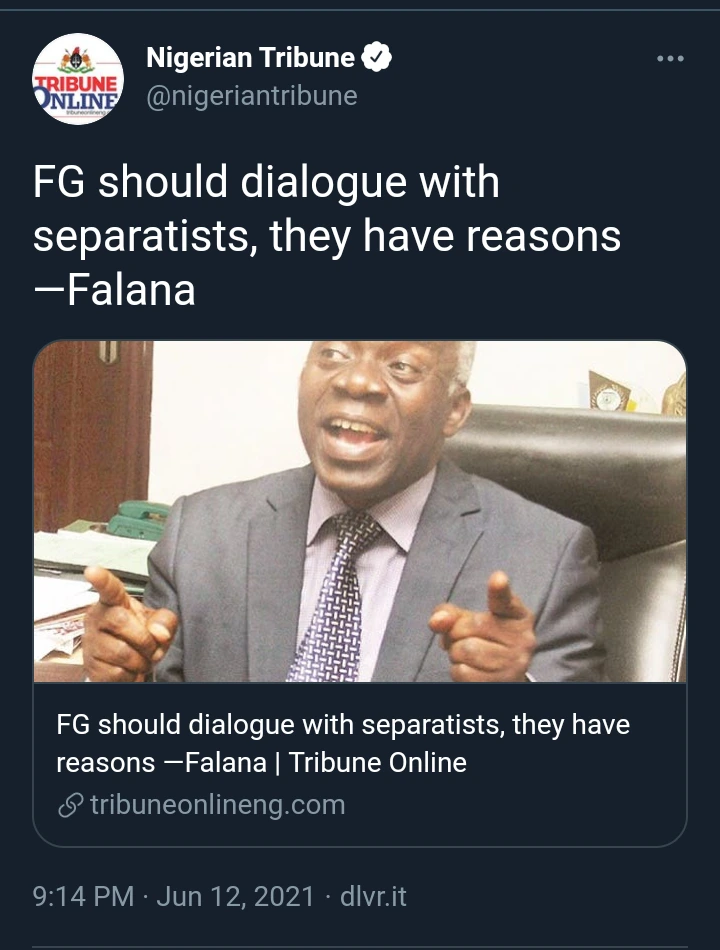 Furthermore, Mr Falana expressed that the high rate of corruption in the country has denied the citizens from enjoying fundamental necessities of life, and that's why they have prefer to agitate for secession. He therefore urged the government to dialogue with them peacefully instead of demanding for war.
See what he said; "We, therefore, call on him (Buhari) to enter into dialogue with the separatists and restore confidence in them about the country. They want a better life; they want improved welfare; they want good security; they want to move freely without being kidnapped or killed."
Mr Falana has urged Nigerians not to relent in their fight for the return of democracy in the country, says it has been under civil rule for 22 years.
That's so thoughtful of Mr Falana to make such suggestion and let all agtitators desist from their quest and help I'm making Nigeria a better place.
What's your say on this?
SHARE, COMMENT AND FOLLOW