Former Minister of Aviation, Femi Fani Kayode has paid tribute to late MKO Abiola who died in 1998. Femi Fani Kayode says the strength, courage, resilience and sacrifice of the late Nigerian politician will never be forgotten.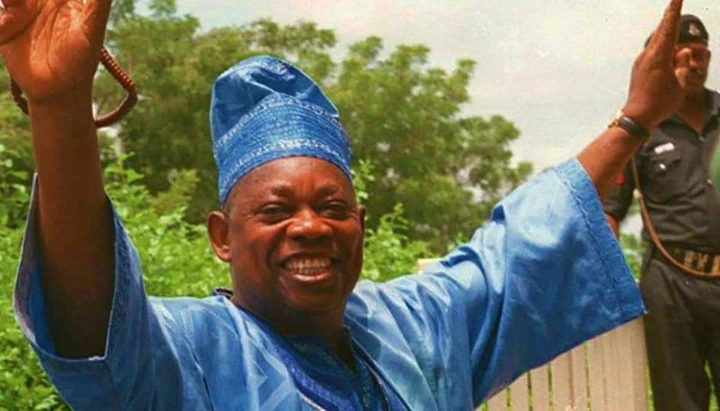 (Late MKO Abiola)
Trade Your Gift Cards, Bitcoin & USDT at the Best Rate
He prayed for the soul of Abiola and others who died with him while fighting for democracy in Nigeria.
"June 12th! We shall never forget your courage! We shall never forget your strength! We shall never forget your resilience! We shall never forget your sacrifice! May your soul and the souls of those that died alongside you fighting for democracy continue to rest in peace! Happy Democracy Day Nigeria", Femi Fani Kayode prayed.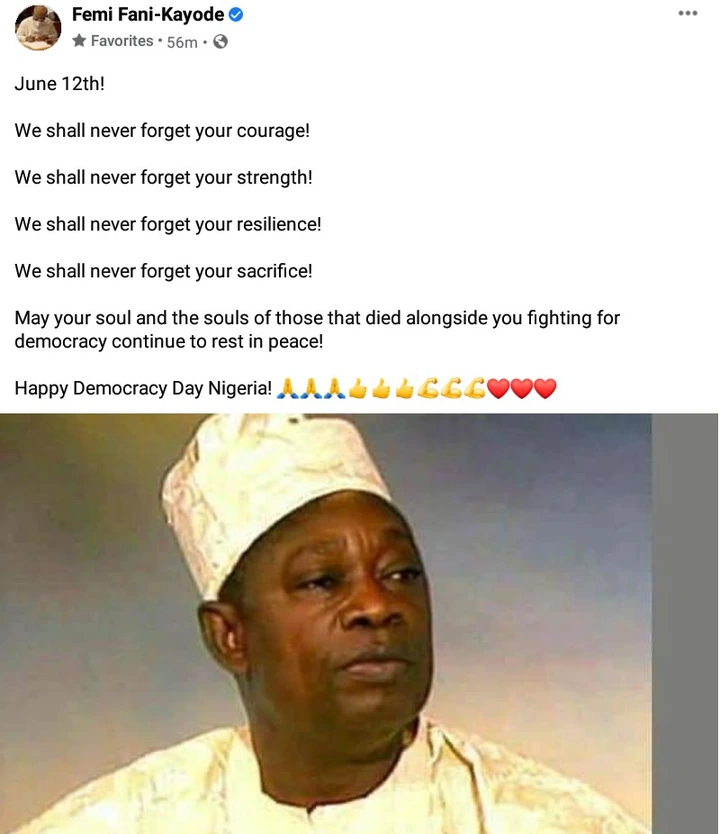 Abiola was a presidential candidate in the 1993 June 12 Elections which would have seen a transition to democracy rule in Nigeria. The elections was adjudged to being the Most Free and Fair elections ever conducted but was annulled by the then Military Head of State, Ibrahim Babangida.
(Femi Fani Kayode)
He was arrested in 1994 for declaring himself winner of the elections and President of Nigeria and was charged for Treason. The late politician died on 7 July 1998, which was the the day he was due to be released from prison.
He is seen as many as the hero of democracy and his popularity has continued to grow even after his death.
May his soul continue to rest in peace.
Please share this post and say a word for the late hero of democracy.