Many people may have done a lot of things for their partners in other to make their relationship work. Some boyfriends might have bought their girlfriend a new phone or pay her tuition fee just to make sure she is okay and happy. Also, some ladies may end up doing the same thing for their boyfriend by paying his bills and buy gifts for him.
FOR YOU:  "My Boo, My Heart, My Everything"- Nigerian Lady Flaunts Older White Boyfriend (Photos)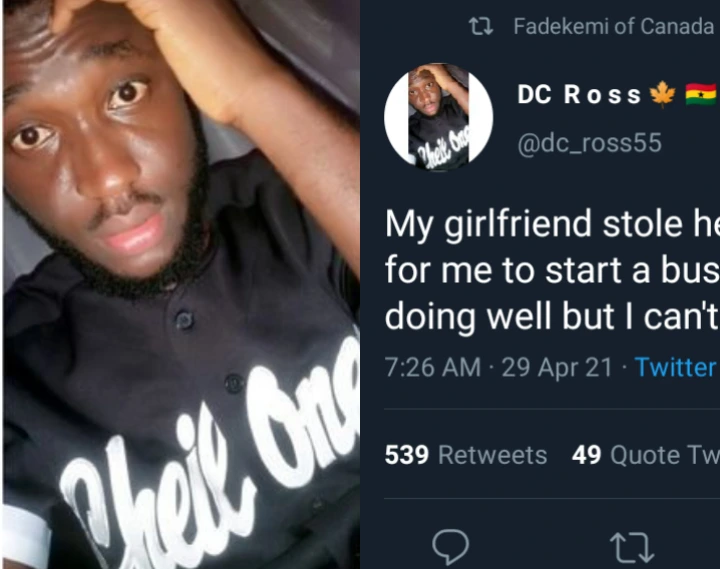 Trade Your Gift Cards, Bitcoin & USDT at the Best Rate
Meanwhile, a man has claimed that his girlfriend stole some amount of money from her mother and gave it to him to start a business. Now that his business is okay, he said he can't marry the girl because he wouldn't marry a thief. According to him, he said: "My girlfriend stole her mother's money for me to start a business. Today I'm doing well but I can't marry a thief"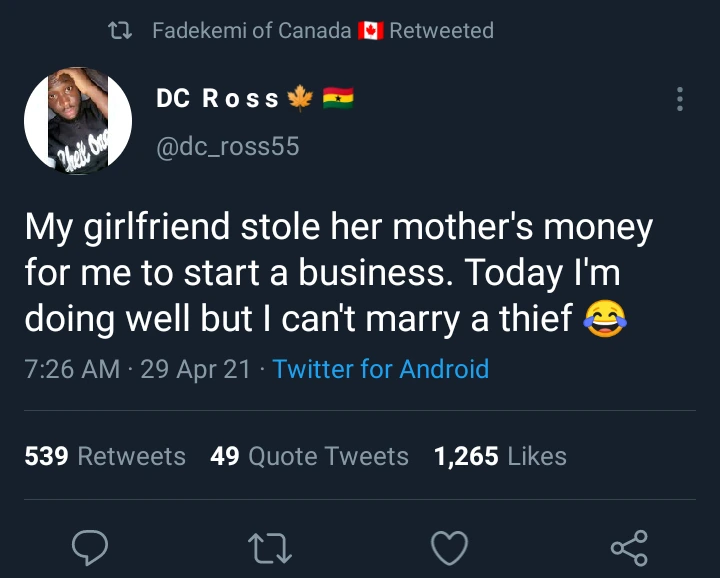 Few minutes after he posted this on his media page, many people have rushed to his comment section to give him some advice. Some of his followers made him understand the type of person he is and what may happen to him if he doesn't end up marrying such a girl. See some of their comments below.
FOR YOU:  Is This Not Madness? Man In Suit Proposes With Massive Styles As He Rolls Himself On Ground (photos)