The curiosity over who would become the successor to President Mohammadu Buhari seems to have taken a new dimension. It is no longer news to us, that the 2023 Presidential election which is less than two years away from now has continued to create anxiety among many Nigerians over who could emerge as the country's next President. This has seen many Nigerians often predicting who they believe is likely to take over from President Buhari as the winner of the forthcoming general.
Although there are many Politicians in the country who have been rumoured to likely contest the 2023 Presidential election, the national leader of the All Progressives Congress (APC), Asiwaju Bola Ahmed Tinubu is one man whose political ambition to rule the country one day, has often been discussed in the media. The former Governor of Lagos state is believed to be among the favourites to win the 2023 Presidential election despite the fact that he is yet to declare his intention.
Trade Your Gift Cards, Bitcoin & USDT at the Best Rate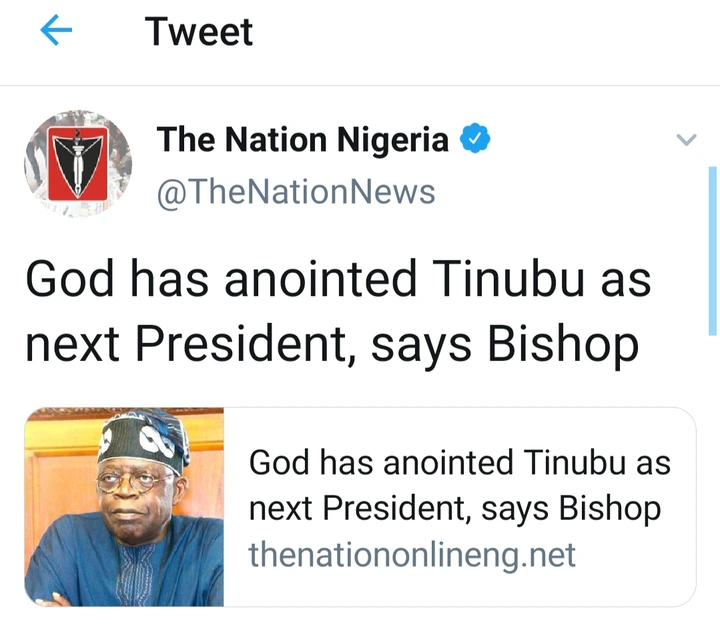 While the talks of who would succeed President Buhari is still speculations, the General Overseer and Primate of the Christ Revelation Church of God, Bishop Ayodeji Ipinmoroti has revealed who he alleged that God has shown him to be Nigeria's next President. According to The Nation Newspaper, the Bishop who was speaking during the Children's Day Celebration alleged that God has anointed Bola Tinubu as the country's next President.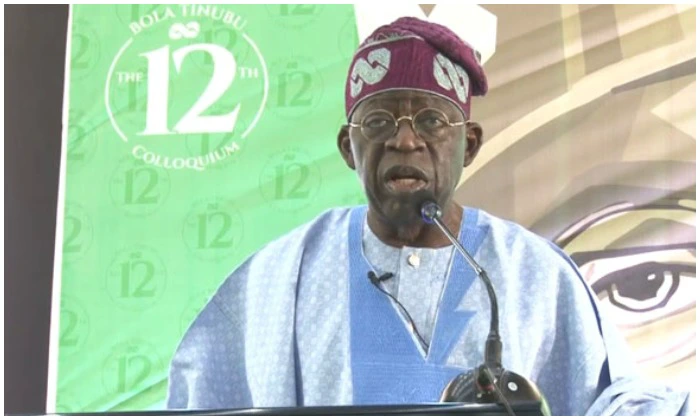 According to the report, Bishop Ayodeji went further to state that Bola Tinubu will emerge as the eventual winner of the 2023 Presidential election, even though many of his political allies would betray him prior to the election. The Clergy also alleged that he does not see the country breaking up. Instead, he can see the system working again. This prophecy is coming at a time when the National Leader of the APC, Bola Tinubu is yet to declare whether or not to contest for the election. With this, we can only wait and see if the prophecy will come to pass or not.