Tomorrow 12th of June, 2021, Nigeria will celebrate her 22nd year of democracy. For 22 years, the democracy in Nigeria has prevailed, despite mounting challenges. Ahead of the celebration, the National Leader of the All Progressives Congress (APC), Bola Asiwaju Tinubu has sent a message to all Nigerians
.
In his congratulatory message to Nigerians, Bola Asiwaju Tinubu explained that democratic governance is the only solution to the several challenges facing our beloved country, Nigeria. He adviced that Nigerians should stand for democracy and should oppose those, who want to make the people poor. He revealed that the Nigeria's journey is just getting started and the country still have greater things to achieve, if we remain united.
Trade Your Gift Cards, Bitcoin & USDT at the Best Rate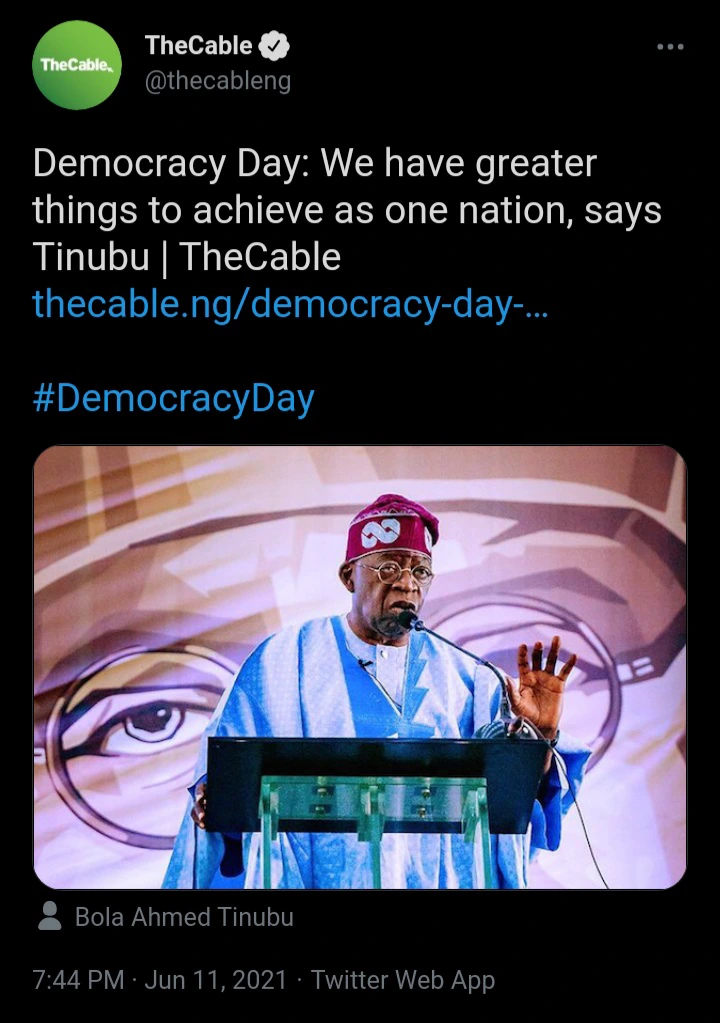 In his words "Democratic good governance offers the only reasonable solution to the challenges confronting Nigeria. Thus, we must stand for democracy today, we must stand for it, even more tomorrow. We contend against those who render the people ignorant and poor. We celebrate democracy day not only because we have come far, but to help give us the social fuel and encouragement to continue onward, because we have farther to go and even greater things to achieve ae one nation and one people"
.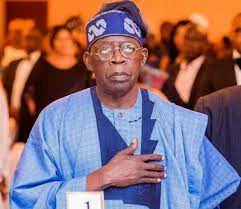 Bola Asiwaju Tinubu heaped praise on Chief M.K.O Abiola, describing him as a matyr, who laid his life for the benefit of Nigerians. He asked Nigerians to imbibe the qualities of Chief Abiola and should not only recite his name.