A twitter user has taken to Twitter, to talk about what happened, during her deliverance session, as a teenager and what she did about it. She has stirred up a lot of reactions on her tweet, after she narrated it on her page.
She said that she was a teenager  when the deliverance happened, claiming that the pastor who did the deliverance for her was touching her inappropriately, during the deliverance session.
She added that what she did as a payback to that was that, she joined the ushering department in her church, just so she could be stealing the offering money, which she eventually started doing.
Trade Your Gift Cards, Bitcoin & USDT at the Best Rate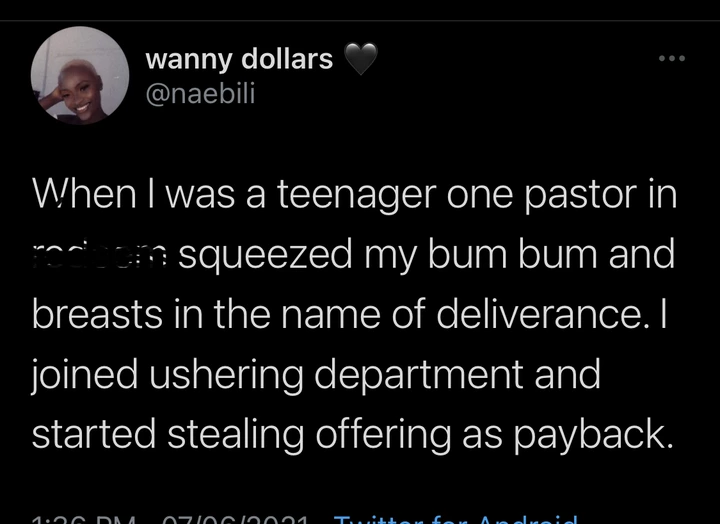 This has made a lot of people react, as they find both side of the story too  incredible. They believe that a pastor is not supposed to be touching a teenage girl in an inappropriate manner, all in the name of deliverance, but, what the lady also did is not right too.
They feel she could have reacted to that in a more proper way, maybe leaving the church, reporting the pastor or telling her parent about it, but, she also chose to do something which is not appropriate. she joined the ushering department and was stealing the money for offering which is meant for the church.
Some other people feel that no one should judge the lady, for doing what she did, because, people react to things differently, so, if that is what she thinks is right for her, then she should do it. This is really something weird and the lady seemed not to be bothered by the negative reactions she got on what she did.
By taking money from the church offering, without the knowledge of anyone, she will be punishing the whole church and not just the pastor who harassed her, as a teenager.
Look at some of the reactions people dropped concerning this tweets below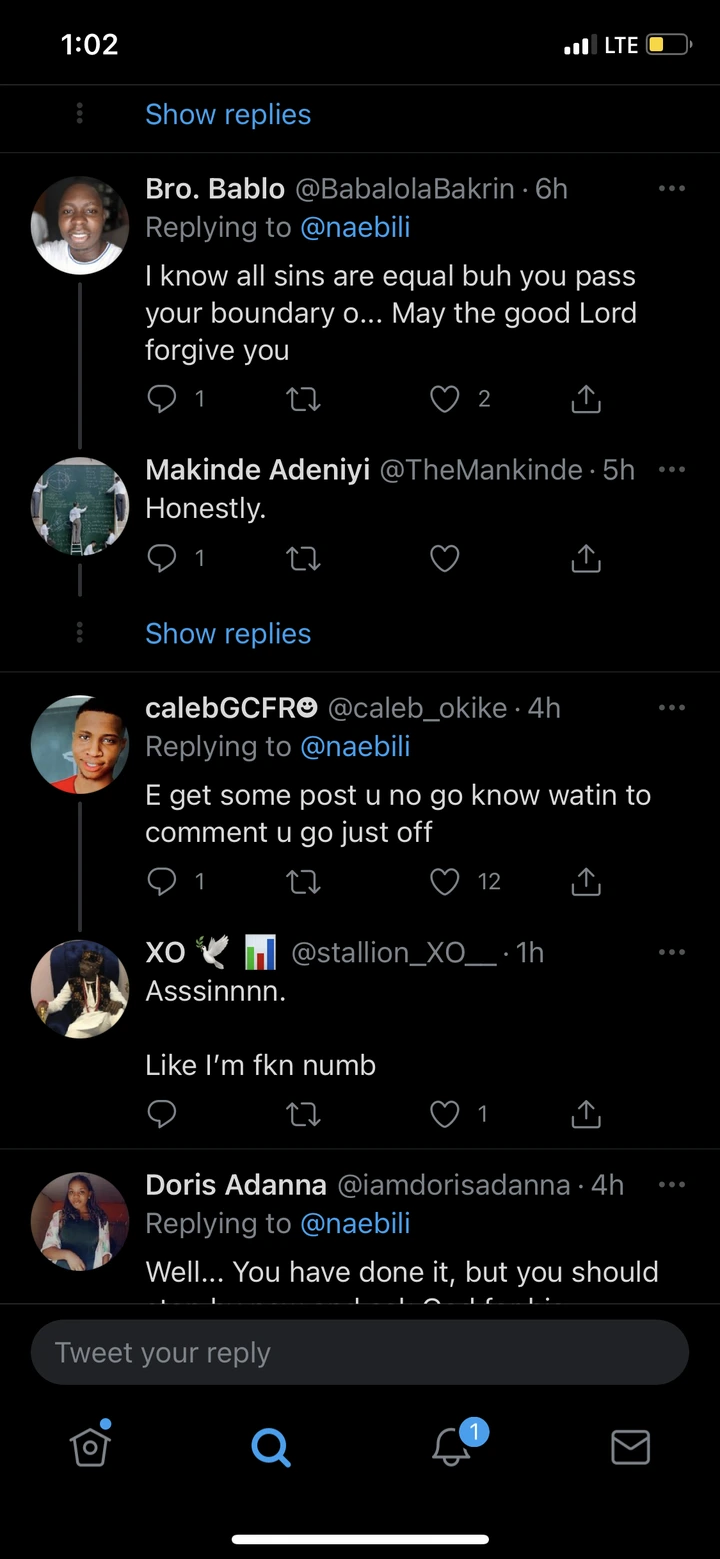 .