I'm Short Of Words – See The Pattern Of Bathroom A Lady Posted Online That got People Talking
Just as we know, Bathroom is one the delicate part or section of the building, that is meant only for either convenient or a means of freshen up, After a long day at work. So for an Architect to design a wrong pattern of bathroom for a client, it sure will affect those who are meant to make use of it at they own will. Ordinarily, Ladies in the other aspect are know to share their ordeal or bad experiences on social media.
ALSO READ:  C0uple Enj0ying Themselves On Okada Surface Online [See Photos]+Video
Trade Your Gift Cards, Bitcoin & USDT at the Best Rate
They post the daily activities and lifestyle of the happenings around them, not minding how the general public will interpret it. And for a Lady to post such pictures of what she discovered inside the bathroom of her newly acquired Apartment, shows that some Landlords don't care to know what their tenants go through, at the various houses they rent out to people. But it is advisable that before you pay for an Apartment, make sure you make a thorough investigation and check how it looks, before you can then move in to avoid the ugly experience that this Lady has encountered.
I was strolling down the internet just few minutes ago when I came across some confusing pictures, where an unidentified Lady has taken to her social media account, to post the images she took inside the bathroom, contained at the new house she rented in her area. Judging from the pictures she shared online, there is no doubt that she must have felt bad and disappointed, that she had to make it go viral by sharing it online.
According to the information gathered by a correspondent whose name was given as "Wizzy", who took to his personal facebook wall to post the pictures stated that, the Lady cried that she severally asked the Landlord to show her the new apartment before she make any payment, but he insisted that she should confide in him because he can't stoop so low to disappoint her. But what she discovered later, was really a disheartening one.
"According to the Lady, she never knew what actually made her give out the money completely to the man, without having a proper check of what she was actually paying for. Now she is seeking for advise from the general public to know how she will go about. If she should ask the Landlord to refund her the money she has already paid, because she can't cope with the pattern of Bathroom inside her Apartment, considering how small and inconvenient it appears to be", Wizzy Said.
ALSO READ:  LAUTECH Releases Statement On Leaked $*x Tape, See Clear Picture Of The Girl (+Video)
Below are the reactions and comments of some internet users: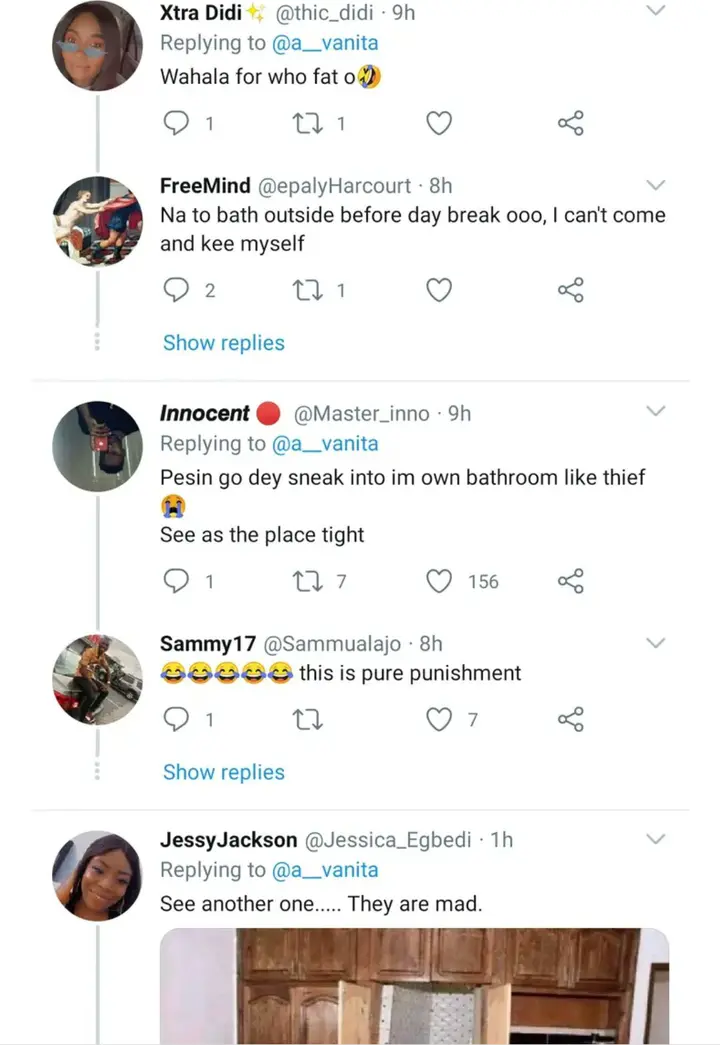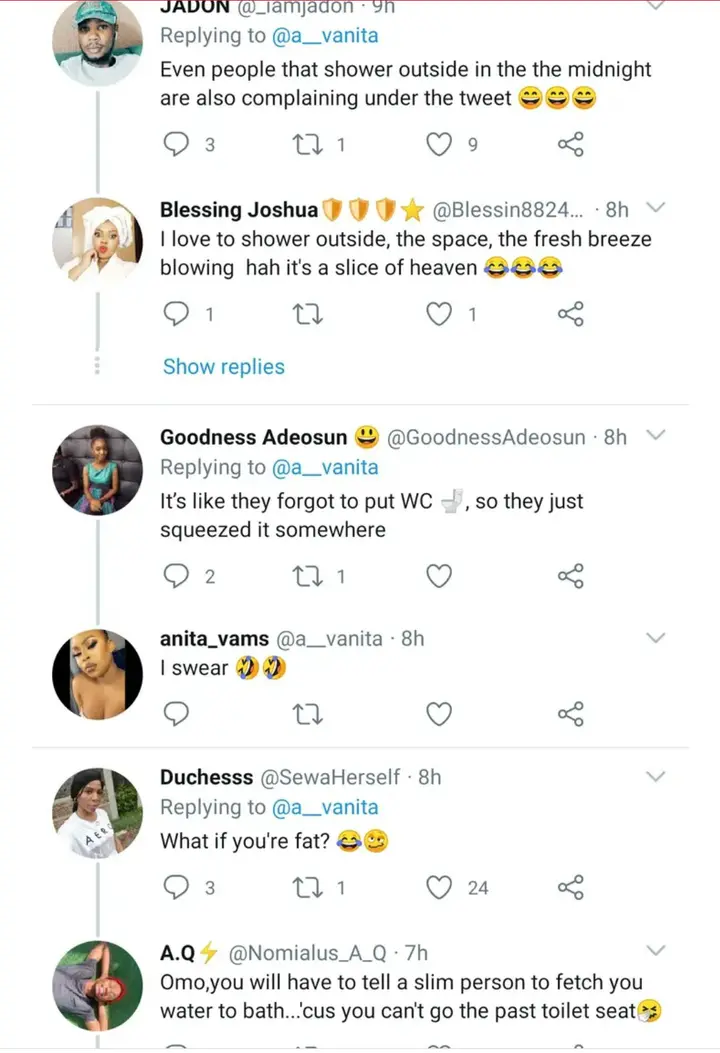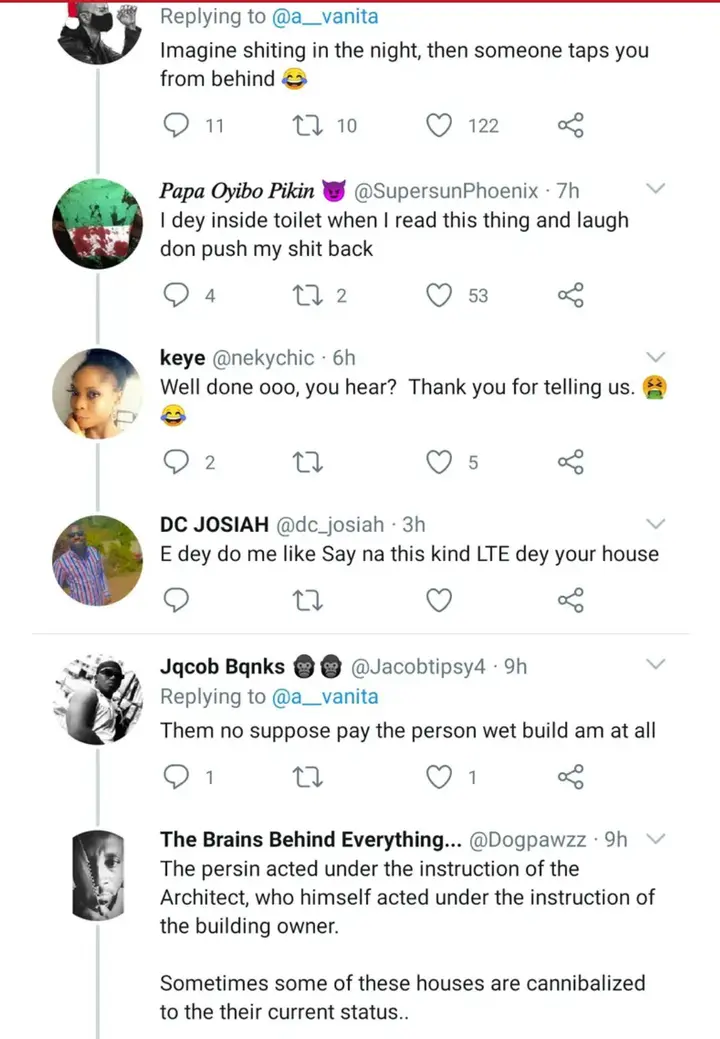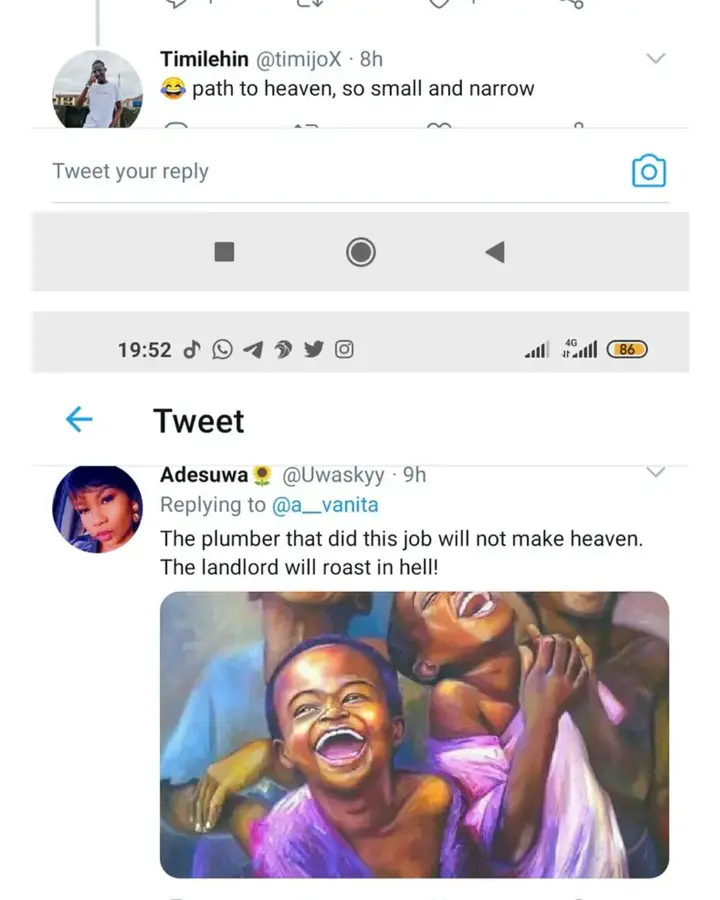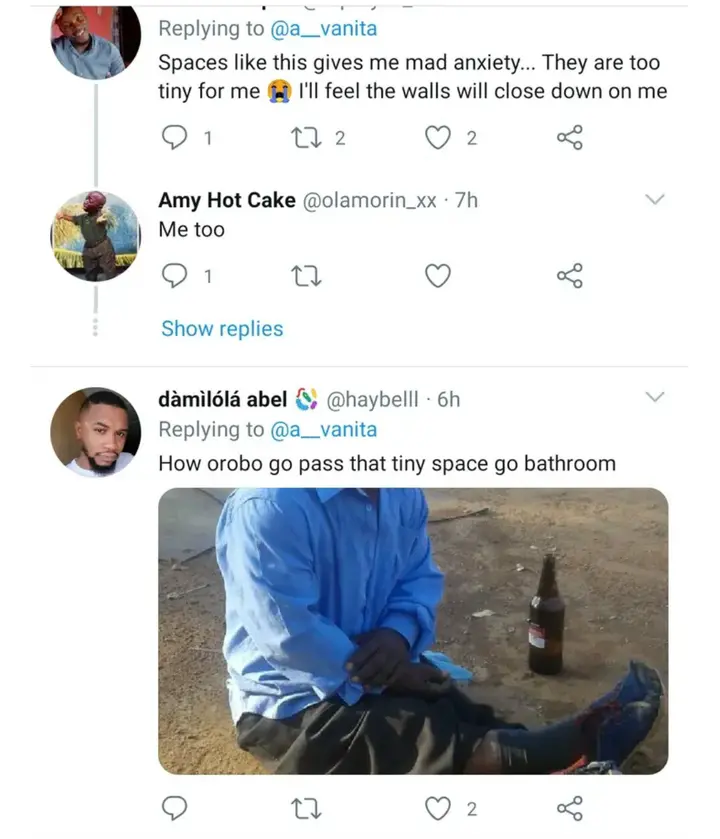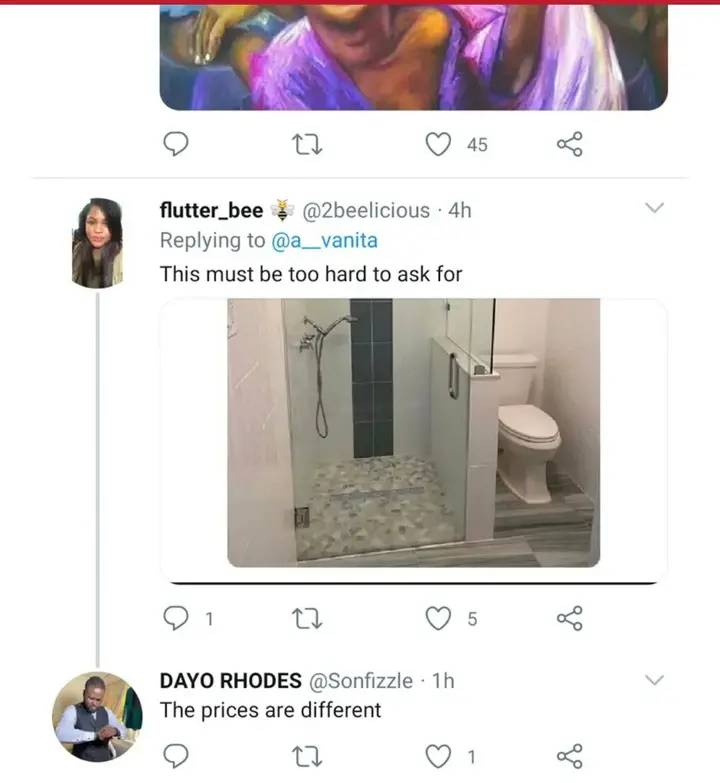 What do you
What do you think about his, and whom would you blame for this occurrence?
ALSO READ:  L3aked Video of SlAy Queen Speaking In Tongues During 'Chopping' Session Causes Stir Online
Kindly drop your word of advise to this Lady on what to do, whether she should ask for a refund of her payment or just manage the bathroom like that. And what advise would you dish out to anyone looking for an apartment to rent?