According to series of reports, here comes the list of Boko Haram Commanders Arrested by ISWAP during the recent and previous attacks.
List of Boko Haram commanders arrested during clashes are listed below. It is reported that Boko Haram leader Abubakar Shekau died during the the invasion.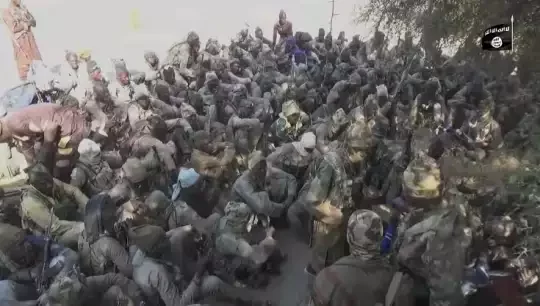 The ISWAP terrorist group under the new leadership of Abu- Musad Albarnawy has taken control of all areas under the control of the late Abubakar Shekau in a major offensive against the former Boko Haram leader.
Sources close to the terrorist group say ISWAP has arrested 30 senior commanders loyal to the late Boko Haram leader.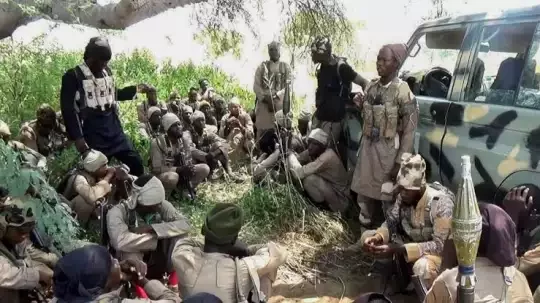 Those arrested include:
1. Abdul Bash, Commander of Paris
2. Abu Mujaheed, Commander Sabil Huda
3. Mala Ali, Commander of the Pharisees
4. Amir Hassana, Boxing Commander
5. Malam Bako, Commander of Hizb
6. Amir Halid, Commander of the Fallujah Council, Commander of the City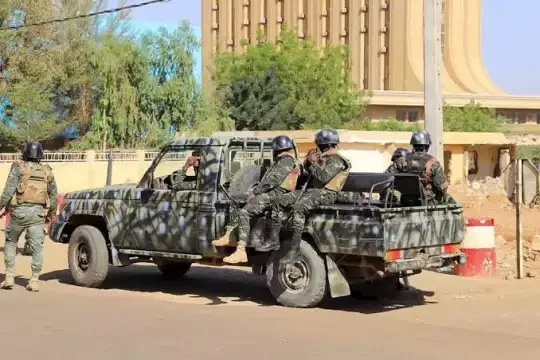 7. Mala Abu- Fatima, Commander of Gwashke
8. Kaka BK, Commander of Abu Asmau Town
9. Alai Bukar, Commander Mina Ngawri
10. Abu- Ubaida, Commander of Jungle Gabra in Pulka
11. Amir Abdulrahman, Fire Commander
12. Abu Muhammad, Commander of Alava
13. Ali Shara, Commander of the Bama Road
14. Amir Huzayfa, Commander of the Welcome Road
15. Abubakar Sarki, Commander of Yuwe Road Konduga
16. Ibn Abbas, Commander Leaving Bulla Yaga
17. Ali Ngule, Milk Commander
18. Tea Nation, Mount Milk Commander
19. Mala Musa Abuja, Chief Bamaker
20. Mallam Bana Sharra, Chief Justice of Shekau, Mala Mala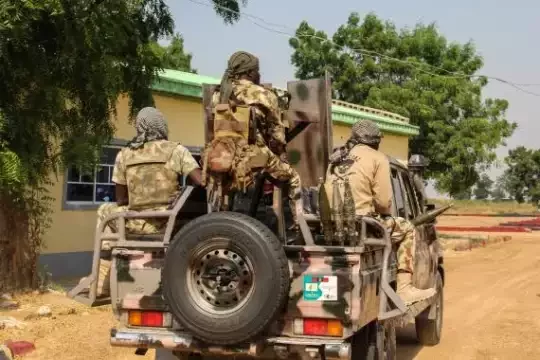 21. Baba Dr. Konduga, Chief Medical Officer
22. Alava Road, Ma' azu Dan Lokodisa, Chief Prison Officer
23. Alai Abba, Women and Children' s Affairs Officer
24. Mala Musa, Chief Engineer, located in Paris
25. Abu Zaid, the chief bomber, who was in Paris
26. Abu Aisha head of special operations
27. Amir Okasha, bomb disposal supervisor,
28. Farisu and Amir Awana
29. And other big terrorists.
However, the Nigerian military says it has not received any confirmation that the Boko Haram leader is dead, as reported.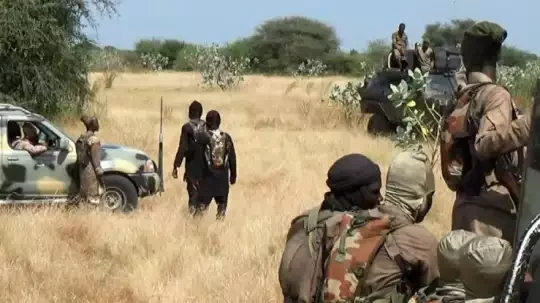 In other news, suspected ISWAP members on Wednesday killed Boko Haram leader Abubakar Shekau during a fierce battle at their hideout in Sambisa Forest. An unconfirmed source said.
Sambisa National Park is bordered by Konduga, Bama, Gwoza Askira Uba, Hawul, Kaga and Biu Local Government Areas of Borno State, as well as parts of Gujuba, Buni Yadi, Goniri in Yobe and Madagali in Adamawa State.
Sources say hundreds of ISWAP fighters have overrun Sambisa in vehicles carrying heavy artillery hunting for Shekau, the leader of the Boko Haram sect.