The Nigerian military has again recorded another massive victory against the Boko Haram and Islamic State West Africa Province (ISWAP) terrorists terrorising the northern states.
The latest victory came on Sunday, after the gallant soldiers engaged the ISWAP fighters who were camped around Wartek in the general area of Lambom forest of Borno state and killed over 20 terrorists in the process.
Trade Your Gift Cards, Bitcoin & USDT at the Best Rate
The soldiers inflicted heavy casualty on Boko terrorists groups and also recovered large cache of heavy fire weapons.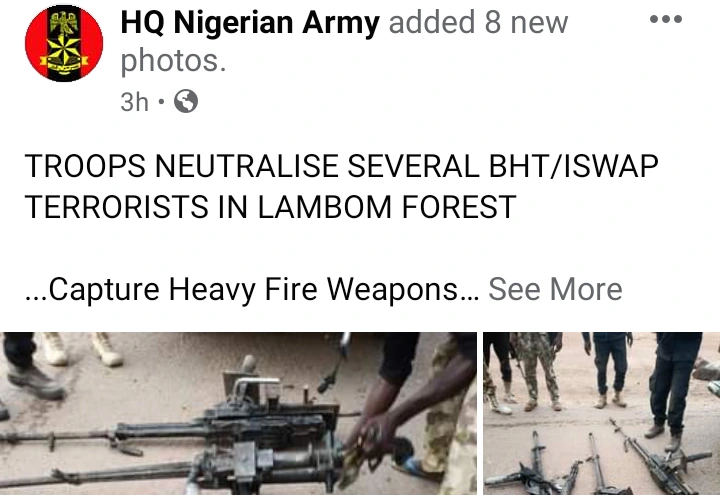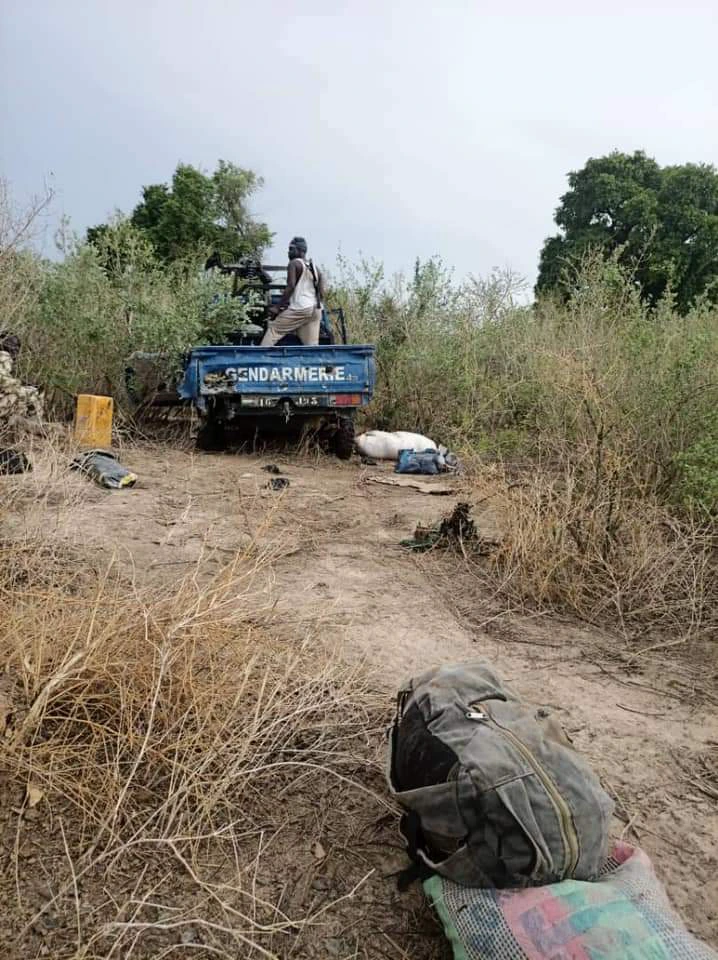 According to Brigadier General Onyema Nwachukwu, the Director Army Public Relations, acting on credible intelligence, the troops with close air support from the NAF, swiftly carried out a simultaneous land and air offensive, penetrating deep into Lamboa forest in Borno state.
At the end of the fierce encounter, 3 anti- aircraft guns, 3 AK 47 Rifles and 2 Gun trucks, were recovered, while two gun trucks were destroyed by the troops.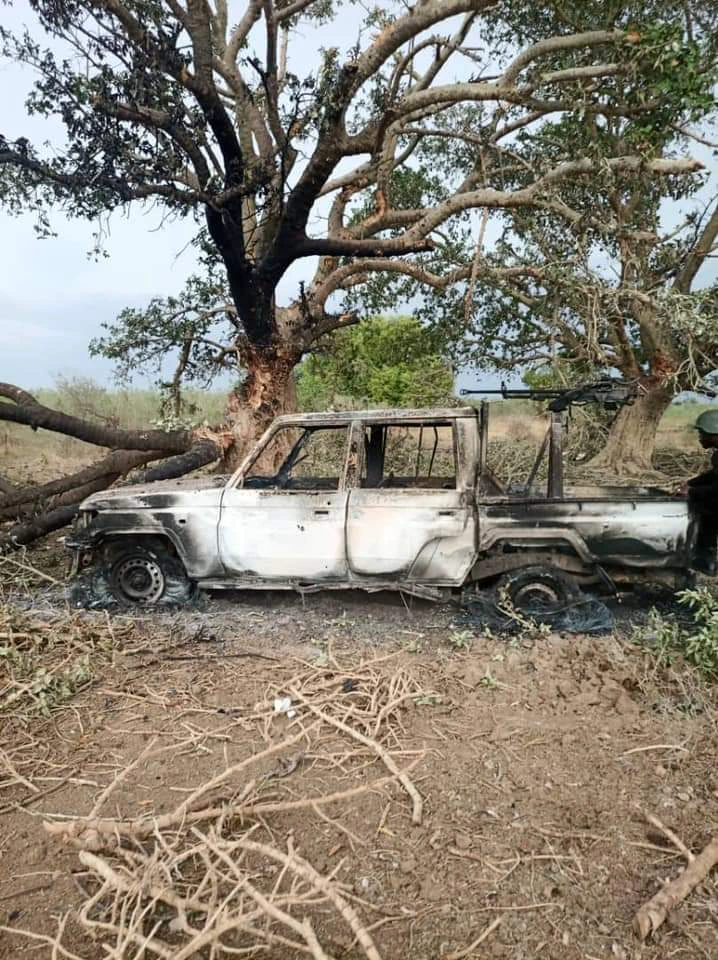 Recall that similarly, on Sunday, multiple airstrikes conducted by Alpha-Jets and helicopters were said to have hit a notorious terrorist, Modu Sulum and several others.
Sulum, ISWAP Logistics Commander, took part in the elimination of Boko Haram factional leader, Abubakar Shekau last month.
To this end, the leadership of the Nigerian Army, has applauded the gallant display of the soldiers and urged them to sustain the offensive attacks against the enemies of the country.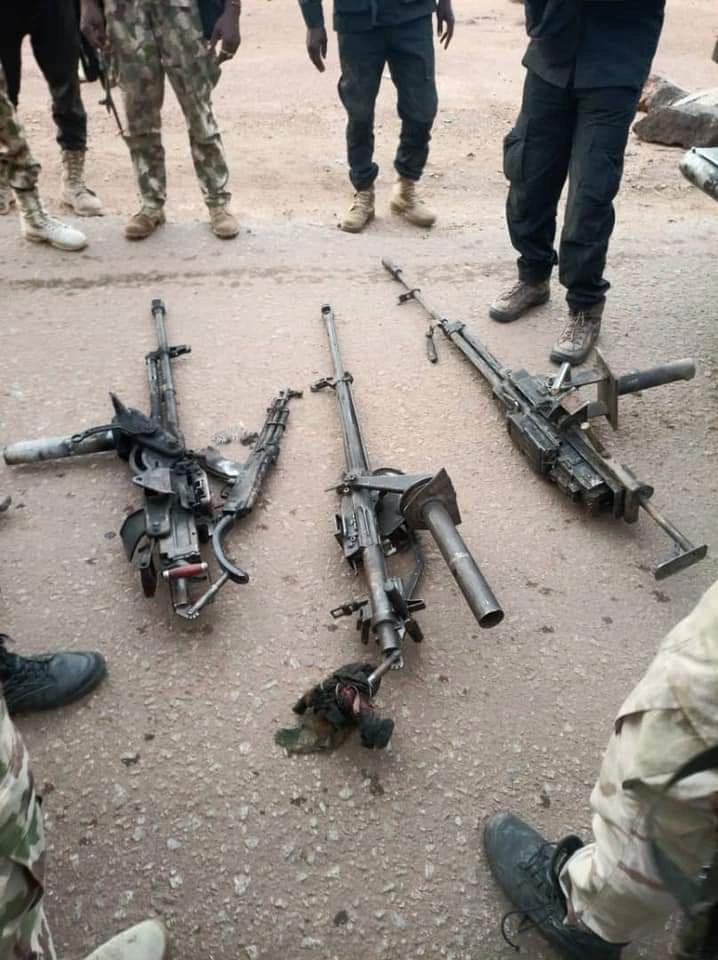 Similarly, in your view, do you agree that if the tempo of offensive against the Boko Haram/ISWAP terrorists can be sustained, the insurgency in the north can be brought to an end before this year runs out ?
More Photos: