She could Have Just tied White Towel to Her wedding – Man Says about a Lady's Wedding Dress
ALSO READ:  We Don't Wear Pants Nowadays Because That Part Of Women Need To Breath
There's a trend among mamy ladies these days when it gets to wedding. It's not more of a battle of breast showing. During the sawing of their Asoebi dresses, they do it in such a way that their cleveages show very well, leaving just the nipple as the covered area and it leaves people wondering, what has happened to our society these days as it seems that nudity is becoming a norm.
A lady took to her twitter timeline to talk about that indecent dressing at wedding ceremonies among ladies, that's becoming a norm.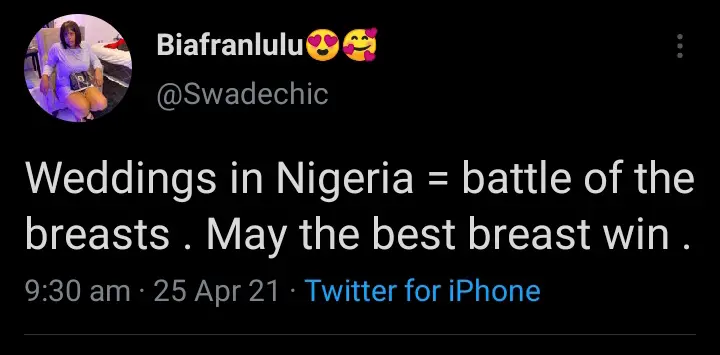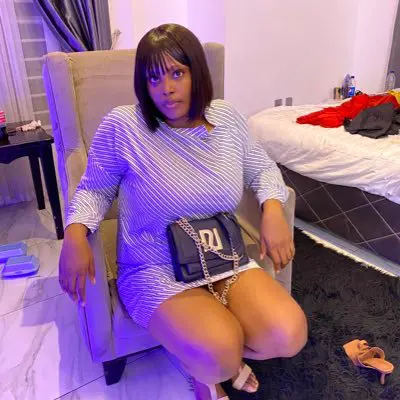 While that was ongoing, a man shared photo of how a lady dressed to her wedding, as he captioned it in Pidgin language, "this one for just tie white towel for her white wedding" which literally means that she could have just tied a white wedding to her wedding.
ALSO READ:  3 Ways To Identify A Lady Who Wants A Serious Relationship; See The Best Kind Of Lady To Approach.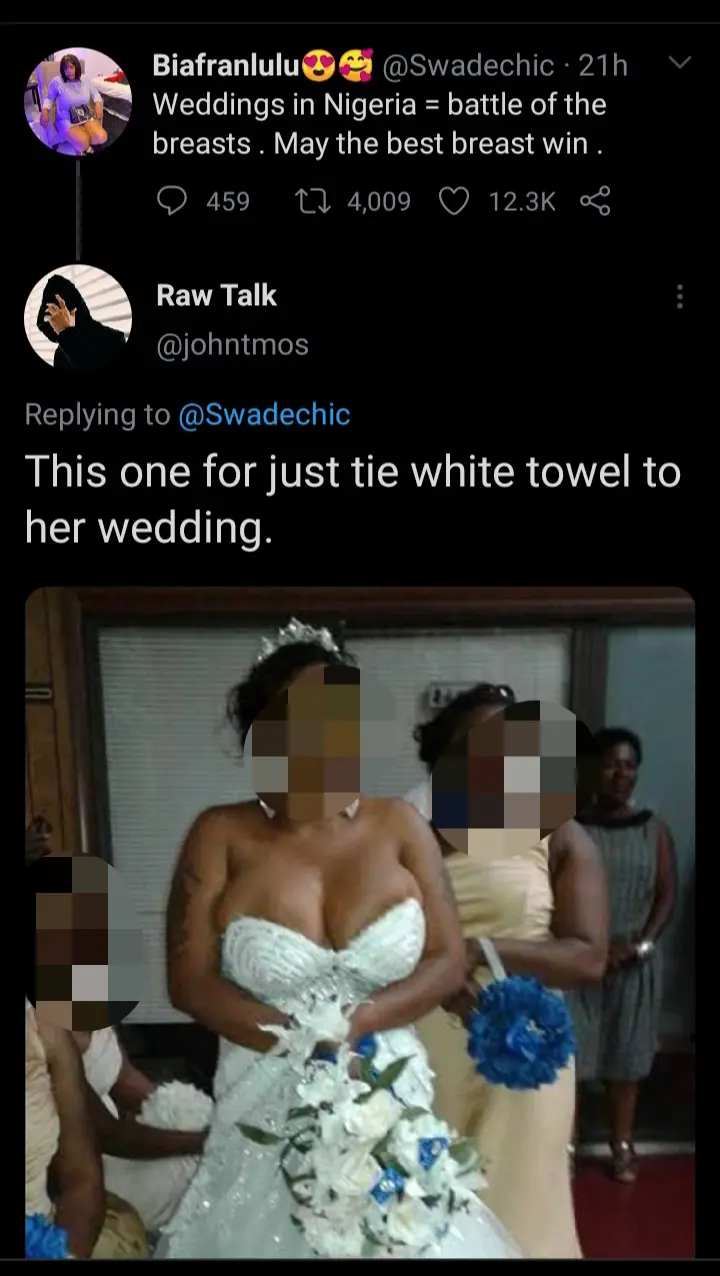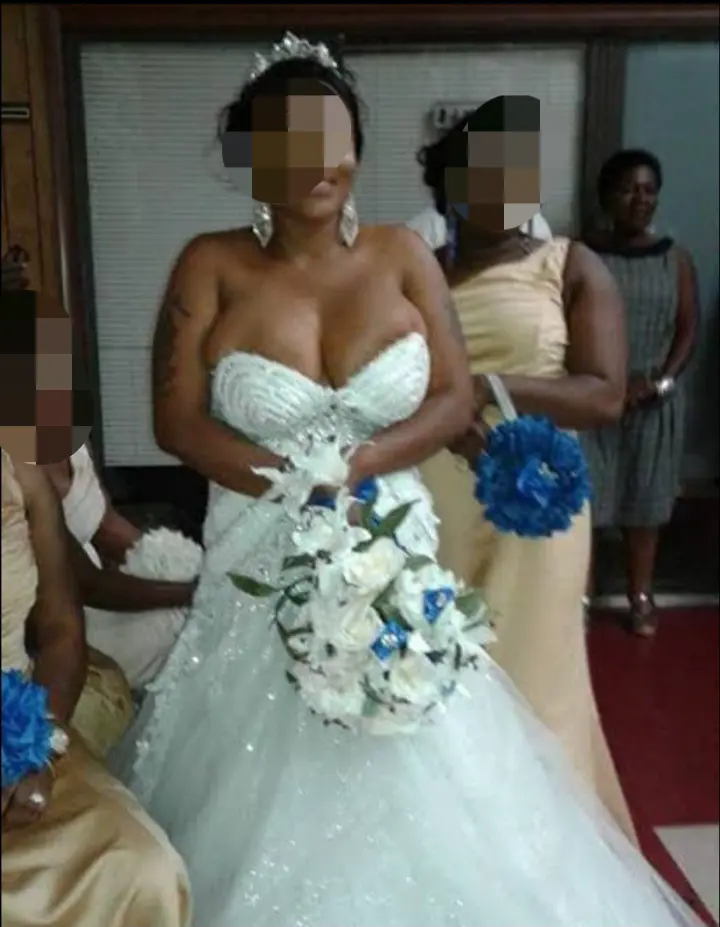 See other people's reactions too about the level of indecent dressing among ladies during weddings, in the name of Asoebi.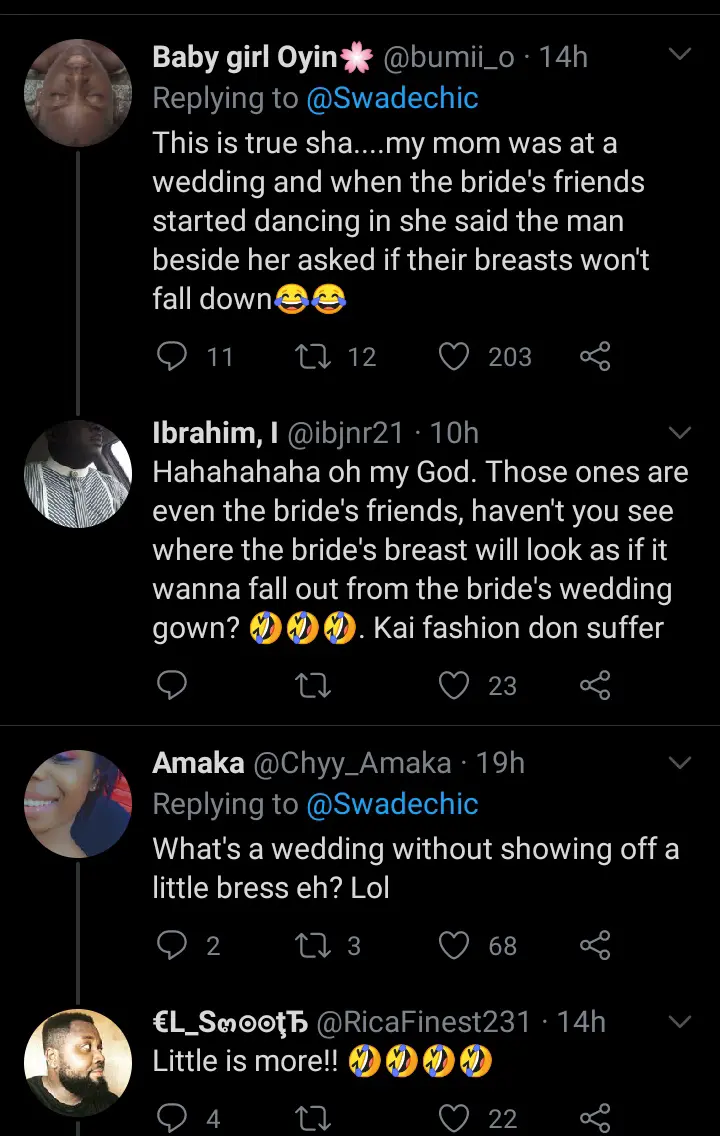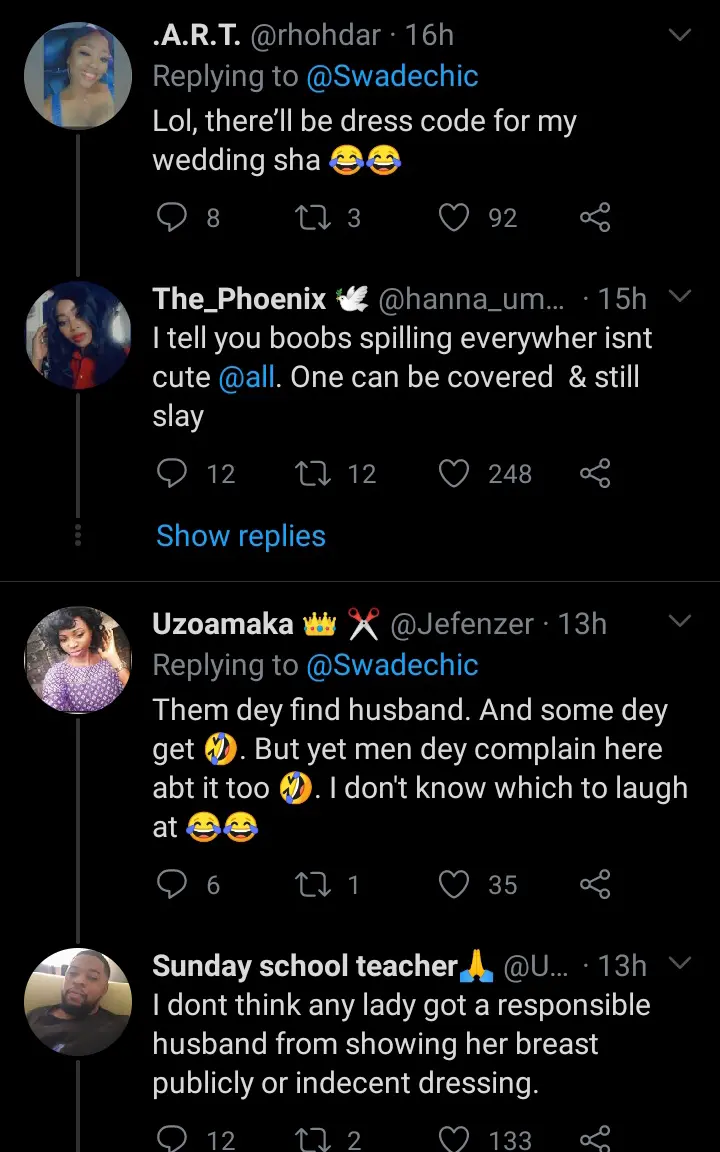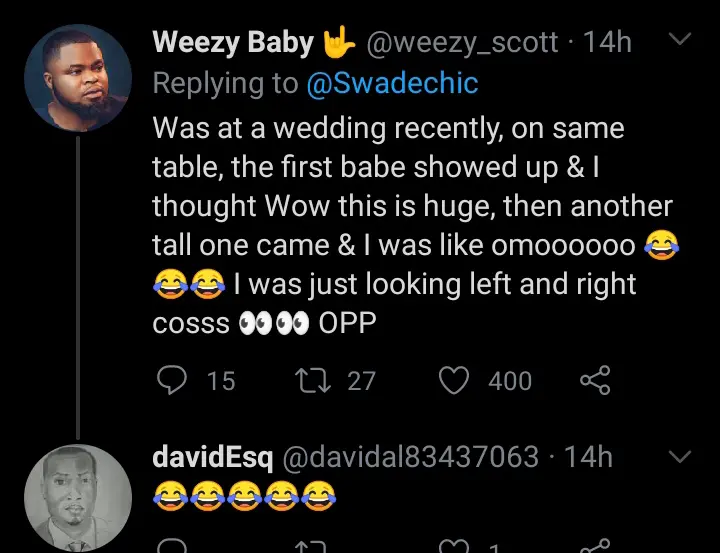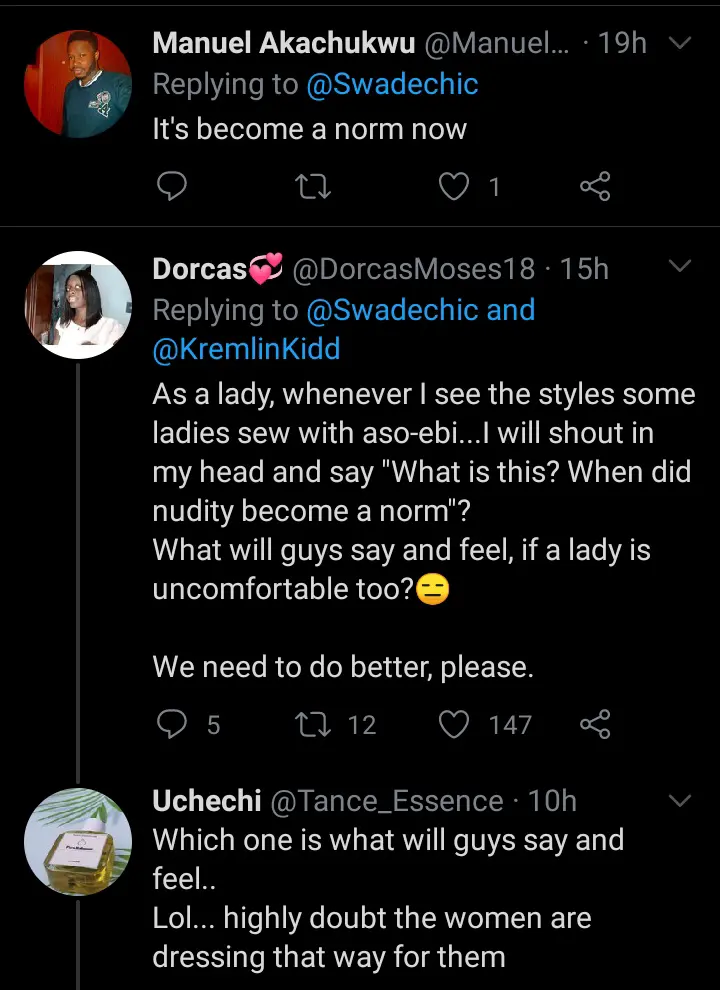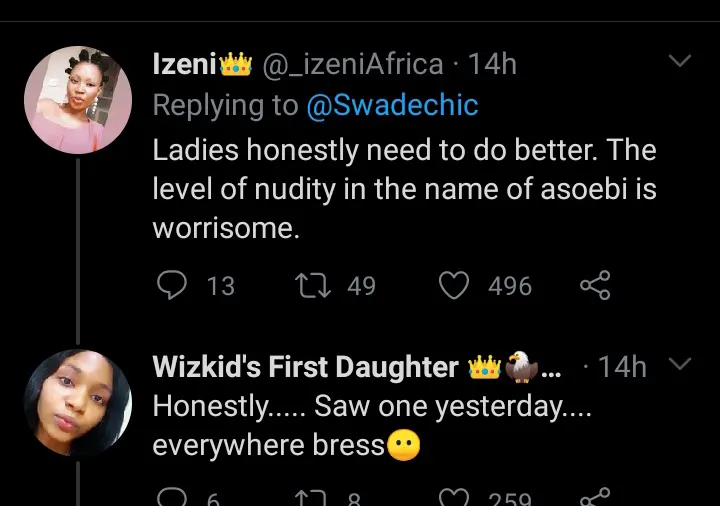 it is true that men are moved by what they see but you still shouldn't take the fact away that nudity doesn't always attract the right man for you.
ALSO READ:  Lady nabbed, embarrassed for buying items worth N175,000 with fake mobile transfer (Video)
Learn to dress decently, smartly and better even if it's not for a man, but for your own self-respect. Some things are not meant to be in the public view.