Just recently, reports emanated claiming that the roof of the National Assembly was leaking, and that it was also the reason why plenary was disrupted on Tuesday.
As if this was not shameful enough, the Senate President, Ahmed Lawan, reveled yesterday that the leadership of the Senate once met with the President to ask for money to renovate and get their house back in order.
I don't know if any of you feel the same way, but as a citizen of this country, I felt so ashamed when I was reading the whole thing in the media yesterday. You mean to tell me that Senators, who collect millions of Naira per month under the guise of allowances, can't even make a little donation amongst themselves to get their own house in order?
For the fact that the Senate met with the President with the hopes of getting money to fix the building of the National Assembly, despite the numerous challenges currently facing the country, I don't know, but this really speaks a lot about the kinds of Senators we have nowadays.
If these Senators can't make little sacrifices to fix their own workplace, do you really think that they would be willing to do so for the benefit/betterment of the people who even put them in that position? The answer is no.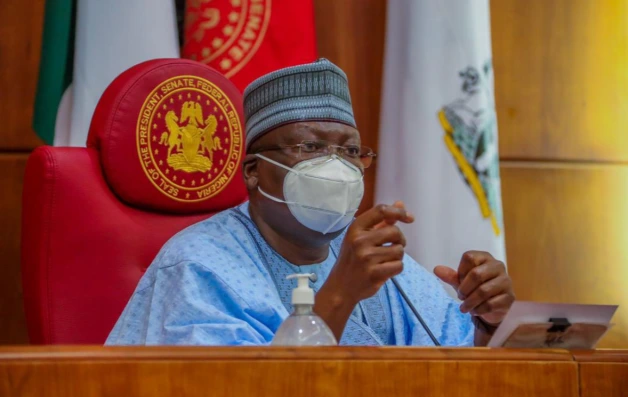 According to several reports, a Senator in Nigeria earns nothing less than a 100 million naira per year. We have 109 Senators, so if each of them decide to contribute at least 5 million naira, they would have 545 million naira. Even if they are fixing the roofing of the whole Abuja, I think this amount should be more than enough to get the job done.
But since we're Nigerians, and we love to disgrace ourselves before the international community, let's all wait for the President to release money before they fix the leaking roof.
Make sure you share, like and comment if you have anything to say.