Lionel Messi will go down in history of football as one of the greatest players to ever played the game. The Argentine genius has broken and set many records in his career and it'll take some doing for some of those records to be matched or broken by another player in the future. He set another one yesterday.
As the Copa America tournament kicked off with Brazil beating Venezuela some 48 hours ago, Messi and Argentina will see this tournament as another opportunity, possibly the last opportunity for most of the players of the Messi era to win something with the national.
Those guys have been to numerous finals but have never won any. Argentina took on Chile in their opening match of the competition, captained by the legendary Lionel Messi. The game promised to be a very entertaining encounter, and it didn't disappoint, we got our entertainment.
Messi opened the scoring with a magnificent free kick that curled over the wall to open his account in the tournament. With that goal, he set a record for himself again. In the history of Argentine football, only 5 players had scored 10 or more goals in the Copa America before the game until Messi curled in his free kick to join the list with his 10th goal in the competition.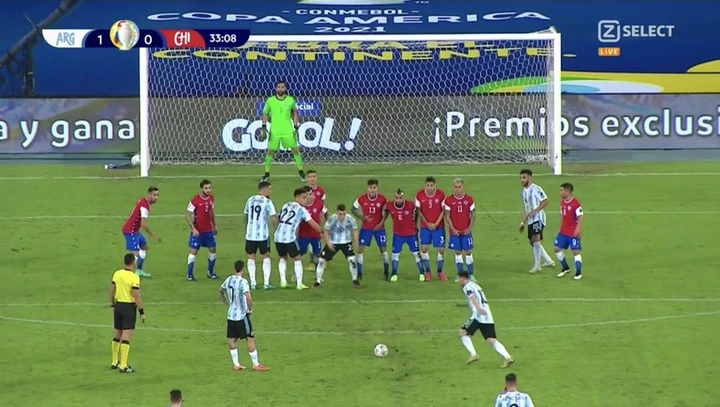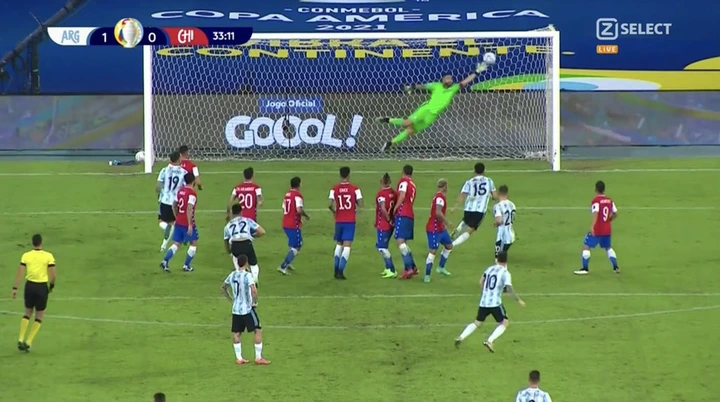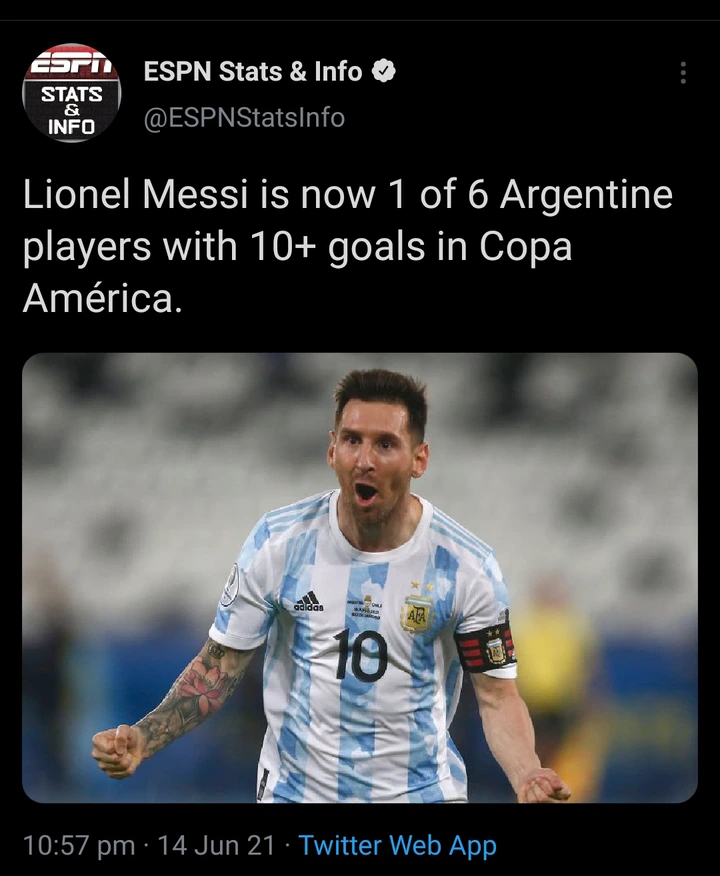 The list of top Argentine scorers in Copa America.
1. Norberto Mendez – 17 goals
2. Jose Manuel Moreno – 13 goals
3. Gabriel Batistuta – 13 goals
4. Herminio Masantonio – 11 goals
4. Angel Labruna – 10 goals
6. Lionel Messi – 10 goals
Messi might not be appropriated for his heroics at international level due to his inability to win a major trophy with his country, but there is no doubt that his name will be forever inked into the country's greatest history because of how much he has given the national team and country in terms of football. An absolute legend.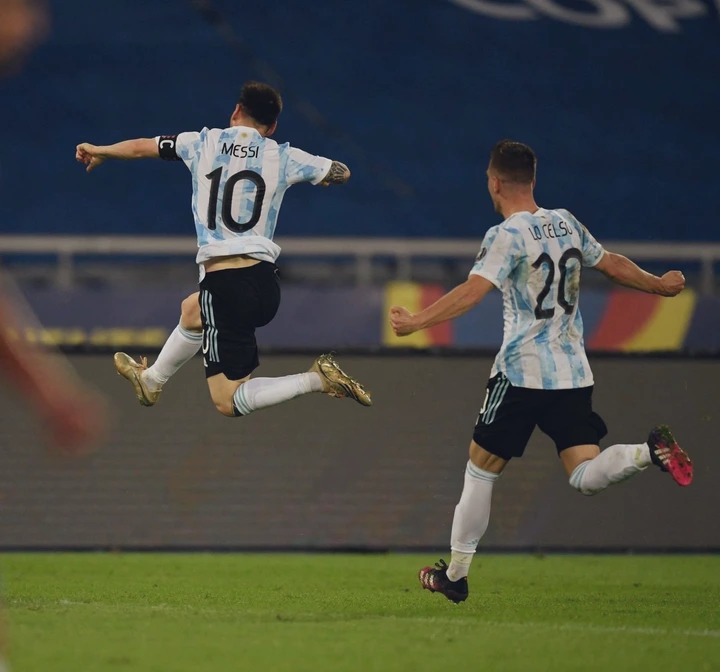 What do you think ?