A video of a shy groom has been trending on social media, a groom, that his bride wanted to kiss, but he was shy to accept the kiss so he was removing his mouth from his wife's kiss direction.
In a video, the bride was trying her possibly best to kiss her husband, but her husband was shy due to the amount of crowd at their wedding reception.
Trade Your Gift Cards, Bitcoin & USDT at the Best Rate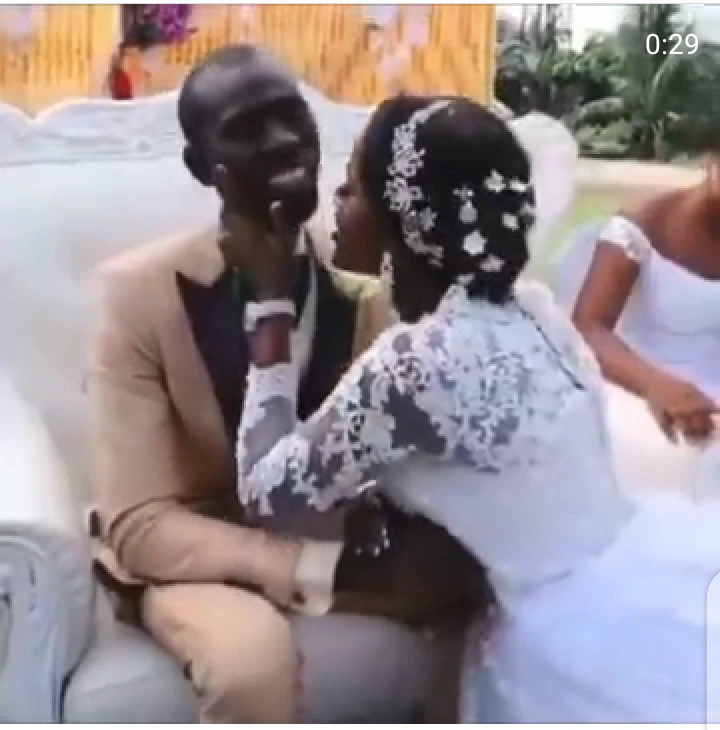 As we all know, it's normal for the groom and bride to kiss during their wedding reception after their first kiss in church, but this young man has refused to kiss her bride. The bride tried to initiate the kiss since her husband wasn't making any move, but he refused to kiss her.
It's surprising to see, that the bride was the one forcing his husband to kiss her and not the other way round, in other wedding videos I have watched, it's clear, that their wives are always the ones, that are shy to kiss their husband, but this one happens to be, that the man was the shy one.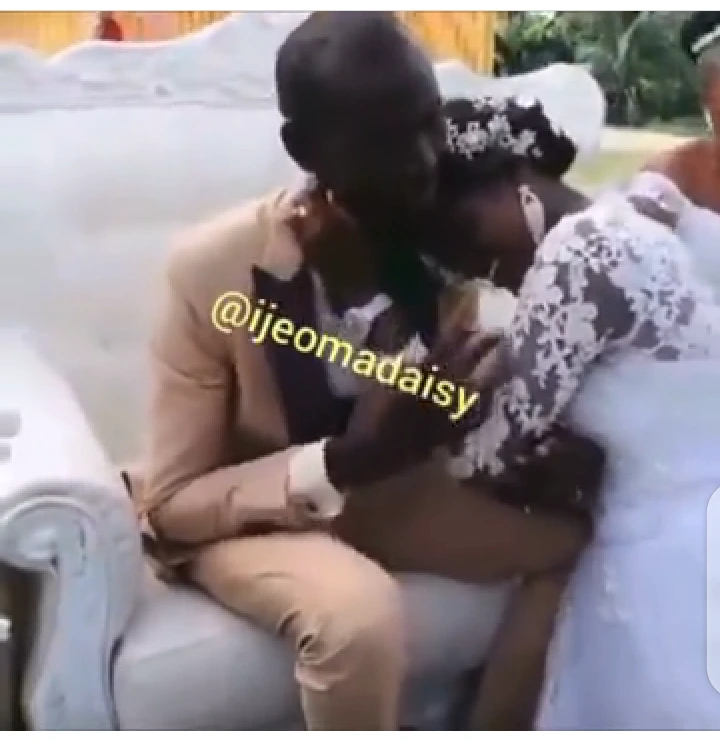 A lot of people have been reacting to it, some can't believe their eyes, some said maybe he has never done it before, or he was just being shy due to the number of people, that are looking at them.
However, the young man was seen telling the bride, that he will kiss her later, but the bride was trying to kiss him by all means, but the groom was just shy.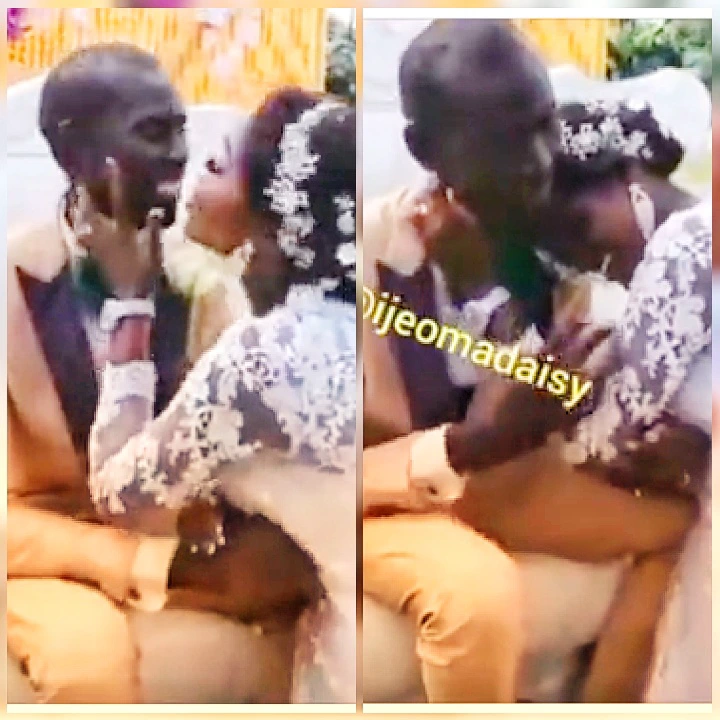 This is proof, that they have probably not kissed before, or the groom doesn't want his family members to see him kissing. I see nothing wrong with kissing in public since she has been pronounced your wife, but if it's the shyness that is making him behave that way, then the wife should have known by now and save herself the stress.
It's beautiful to behold those two lovers' display on their wedding day, the wife seeing the video after the reception, would laugh out loud.