Reactions have trailed a video circulating online showing a colourful display of military parade during the wedding of a soldier to her civilian heartthrob. The post drew attention because it is not common to see male civilians marrying female soldiers.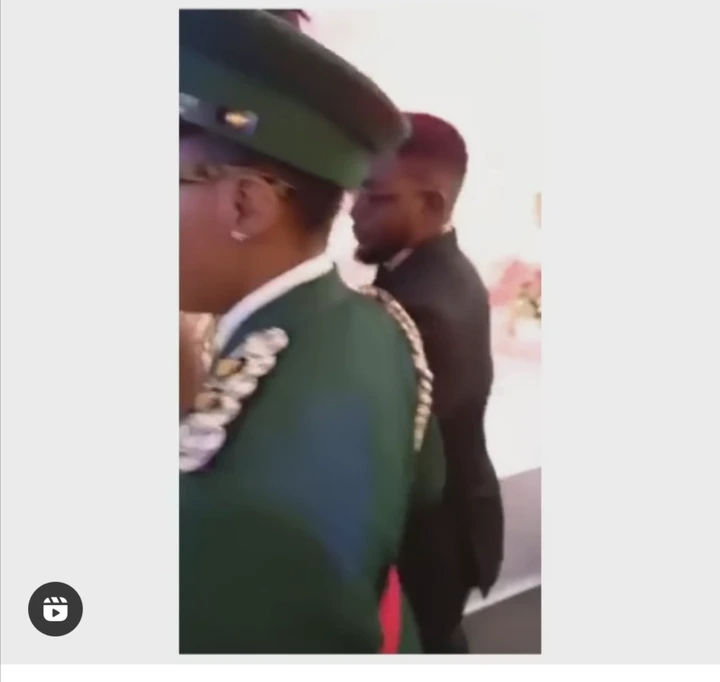 In the video which was shared by Yabaleftonline on Instagram , the unidentified civilian is seen in black suit while the bride is decked in military suit as they dance to the to the altar in the midst of a military parade.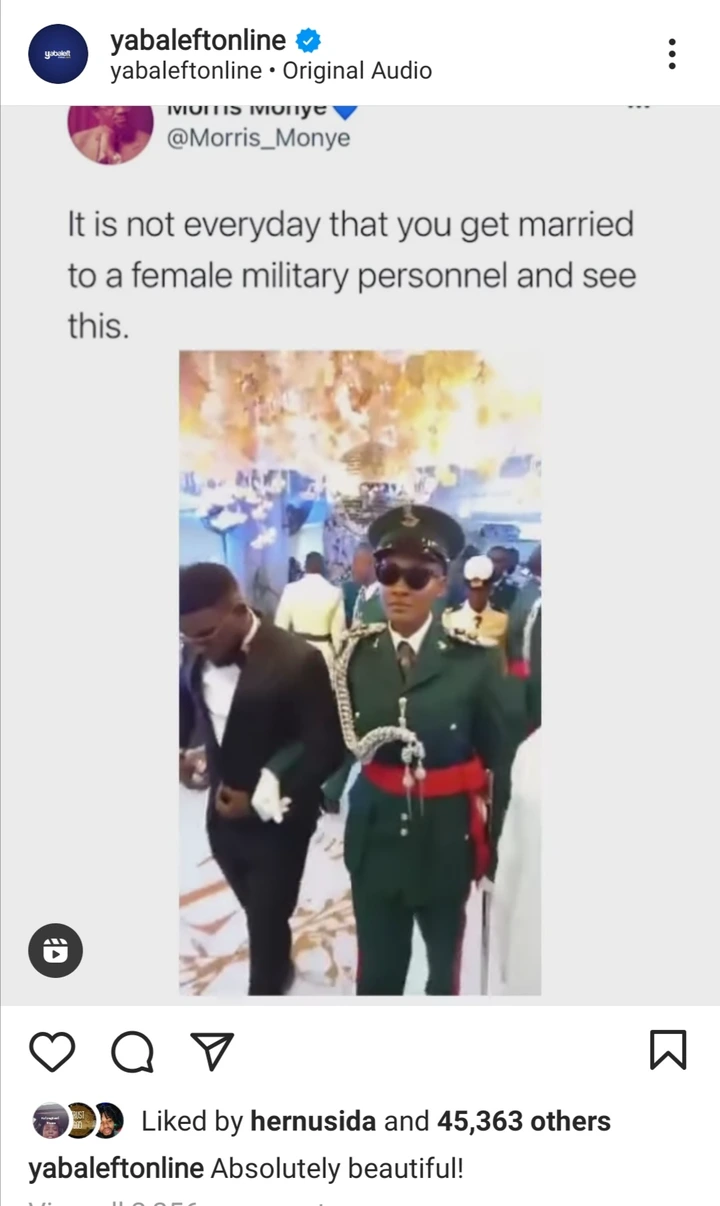 Viewers noticed something as the couple matched to the altar. They shared their views in the comment following the video.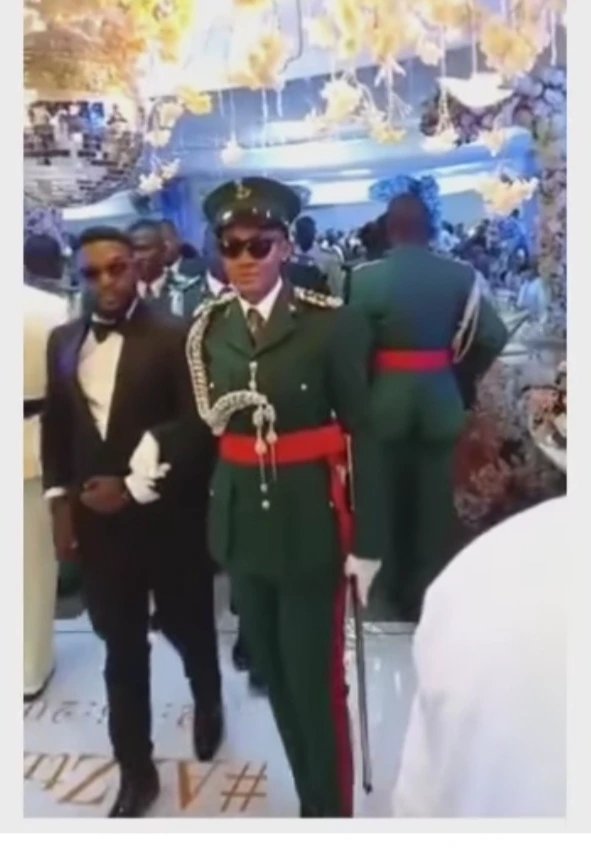 While some people commended the wedding to be beautiful, other viewers noticed that the groom was not comfortable. That he appeared to be dragged along. Others commented that he was scared.
investor_oduwa @olagold_fashion_hub "I swear baba de fear, that woman go use him eye see something if he misbehave."
@tomsapparel "Is it just me???? Cuz it's seems the groom looks scared oga no just try rubbish oh."
aana.bel__ "The man Dey waka like say he Dey fear."
@bratlocane "It look like she dragging him."
michelle_dora1 "The true definition of "if u talk u collect"So beautiful all d same."
Check out more reactions bellow :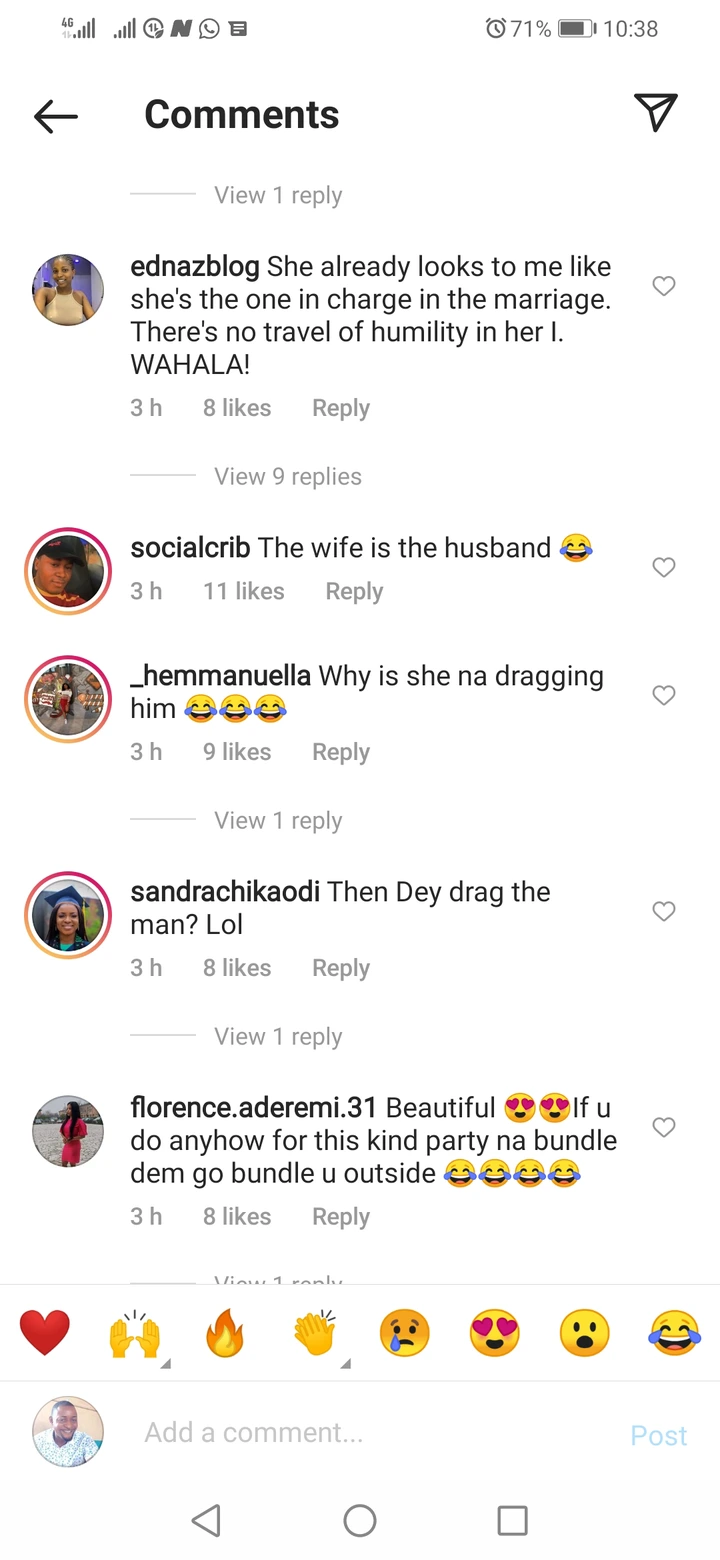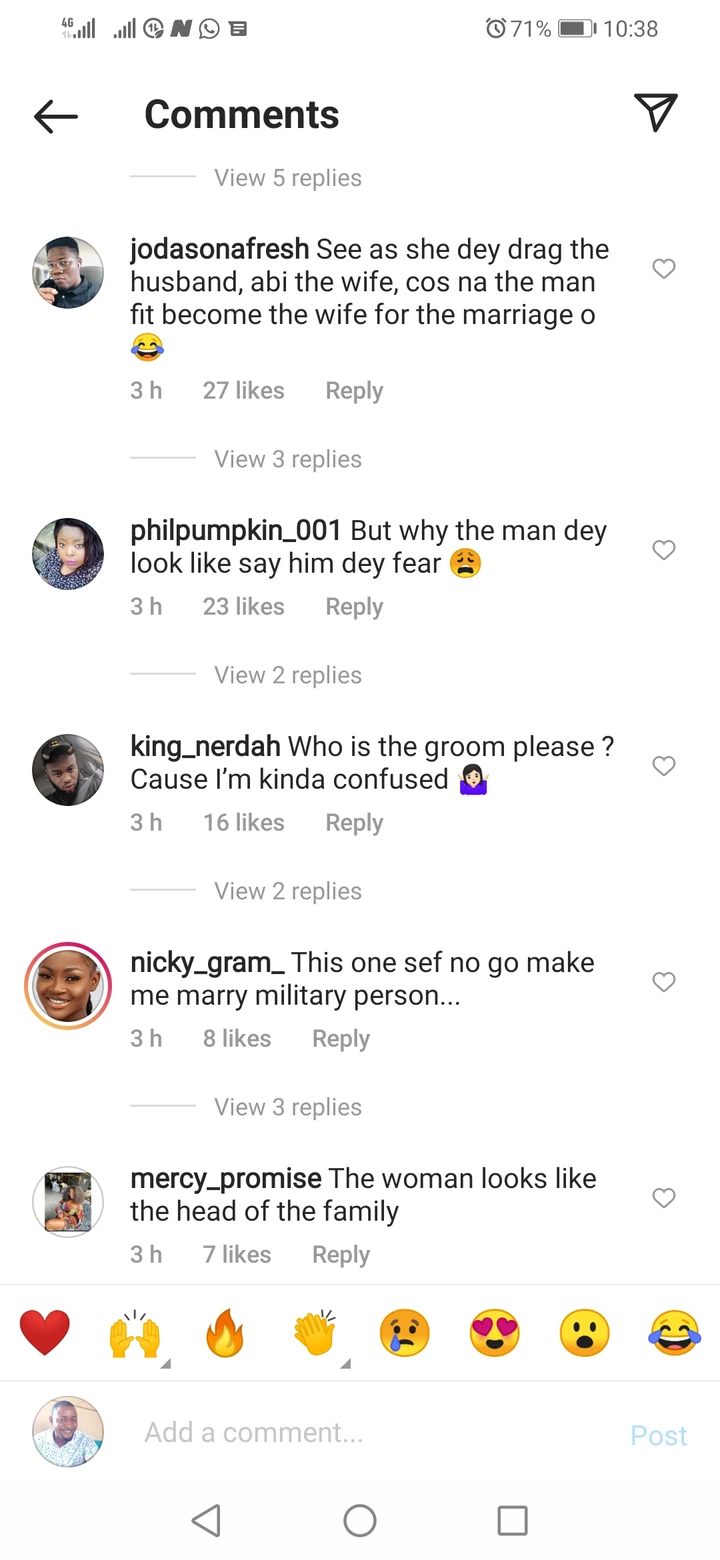 You can watch the video here :