A Nigerian man took to his Instagram account to alleged that kidnappers used the bank account of an innocent car dealer to collect ransom from the family of a person they abducted. He revealed that the car dealer is a close friend and he was arrested by police officers after the owner of the bank account was traced.
In the video that he posted, he urged businessmen and women to be very careful as he gave details on how the kidnappers pretended as if they wanted to buy a car, got the bank account details from his friend and used it to collect ransom from the family of a victim.
Trade Your Gift Cards, Bitcoin & USDT at the Best Rate
In his words;
"Two gentlemen walked up to my friend who is a car dealer and said that they wanted to buy a car. After the whole negotiation, my friend told them that the car was for N10m and nothing less. The gentlemen agreed and said that they don't have cash but they would go back and transfer the money to him. He (the car dealer) gave them his account details and they left, he later saw an alert of N7m.
The gentlemen returned back and my friend told them that the car is N10m and he can't sell it for N7m. They apologized and said that they will like to have their money back. They asked him to give them N6m and keep N1m as compensation for all the troubles. He was excited and he asked them to come to his office so that he would give them the cash.
That same day, police came to his car shop and got him arrested for kidnapping because those two gentlemen were kidnappers and they used his bank account to collect ransom and came back to collect cash from him. There is no way he can explain this because the money that was paid by the family of the victim is still in his account."
You can watch the full video below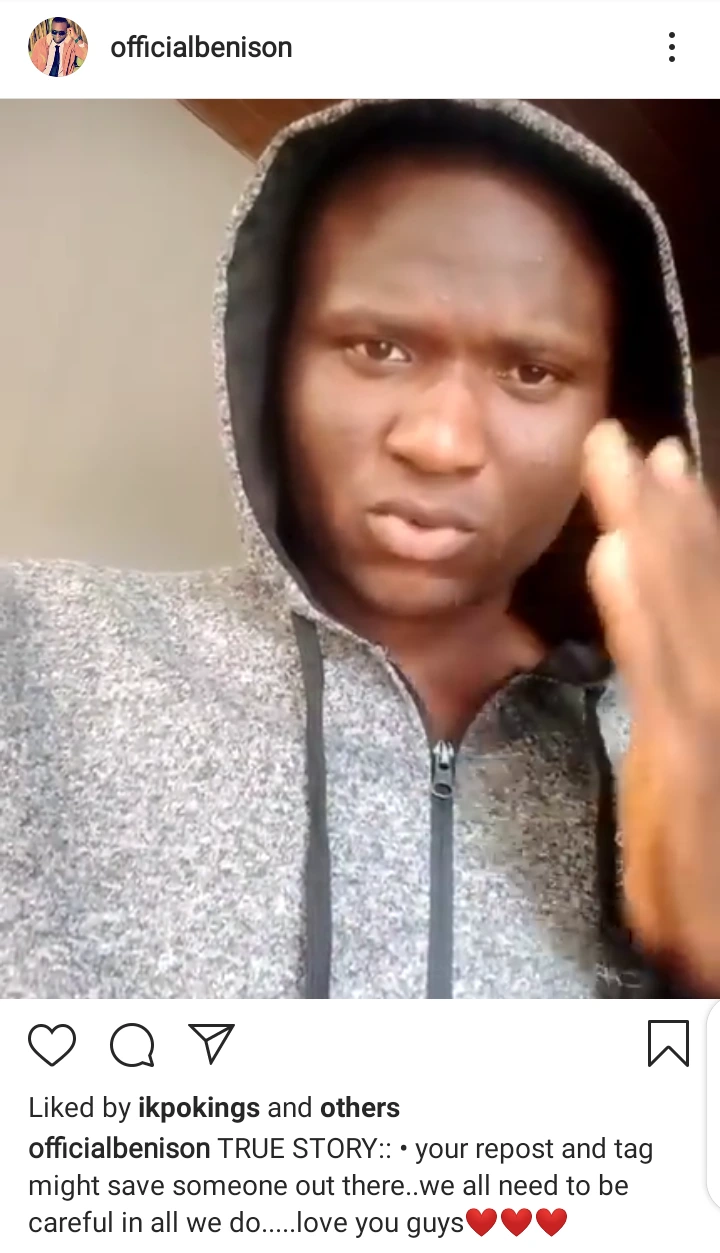 Source – officialbenison (Instagram)
What do you think about this?