President Muhammadu Buhari
The race for the appointment of the 22nd Chief of Army Staff has begun, and there are no less than five eminently qualified Generals said to be favoured for the job.
Trade Your Gift Cards, Bitcoin & USDT at the Best Rate
Being a political office, the prerogative of who succeeds Ibrahim Attahiru, the former COAS who perished in an air crash, lies squarely with the President. But the President will only make the final decision based on the recommendations of his close aides and advisers.
According to a report by Daily Trust newspaper, the next COAS could be named on Tuesday or Wednesday. According to the newspaper, about five military officers have been penciled down for the job and some, if not all of them, have begun lobbying by proxy.
Those that are considered the likeliest for the plum office are; Maj.-Gen. Ibrahim Manu Yusuf, Maj. Gen. Danjuma Ali-Keffi, Maj.-Gen. Benjamin Ahanotu, Maj.-Gen. Jamil Sarham, Maj.-Gen Faruk Yahaya and Maj.-Gen. Fidelis Azinta.
However, before the President can make the final decision, there are several factors will come to play. They include ethnicity, track record of service, loyalty etc.
Maj.-Gen. Ibrahim Manu Yusuf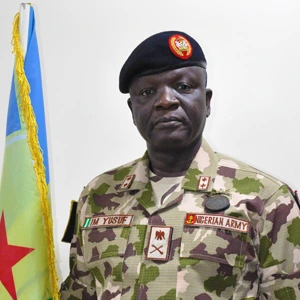 One of the top five is Maj.-Gen. Yusuf who is the Chief of Operation. He is highly regarded in the military ecosystem and many are already saying he could be the next COAS. He has an outstanding track record both in combat and non-combat missions. One of his recent appointment was Force Commander, Multinational Joint Taskforce (MNJTF) and General Officer Commanding 7 Division, for which he was said to perform excellently well.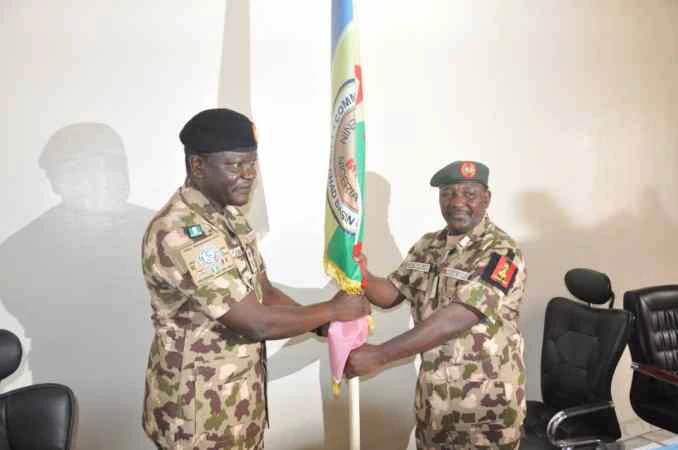 But a major obstacle on his path is that he come from Yobe State, same as the newly appointed Acting Inspector General of Police, Usman Baba. Will this obstacle be enough to stop him, its just a matter of time before we know?
 Maj.-Gen. Sirham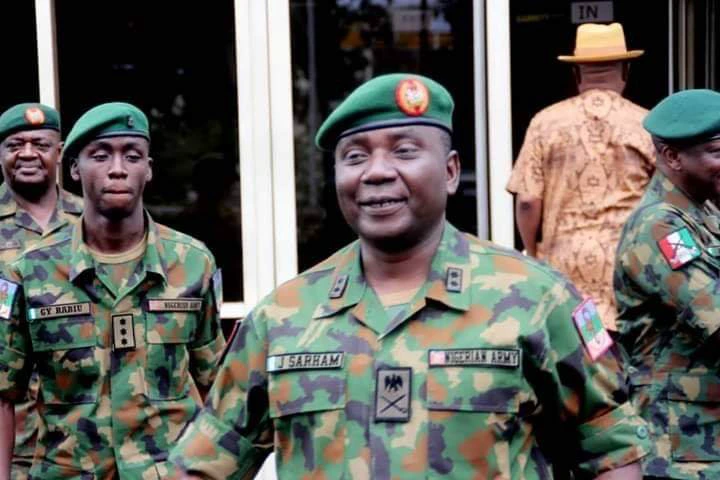 Maj.-Gen. Sirham is also highly favoured. His chanced is buoyed by his highly impressive resume in the military. He is reputed to be a goal-getter and responsible for many successes recorded by the army in both combat and non-combat missions. But like Gen. Yusuf, he too comes from the same state as Minister of Defence, Maj.-Gen. Bashir Magashi (rtd)- Kano. The current Chief of Naval Staff (CNS), Vice Admiral Awwal Gambo is also from kano.
If he eventually gets the nod, there may be some protests. But who knows?
Maj-Generals Ahanotu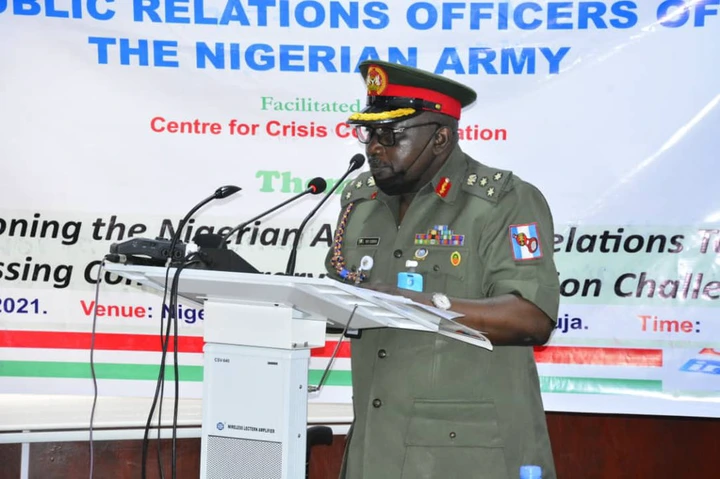 Maj-Gen. Okwudili Azinta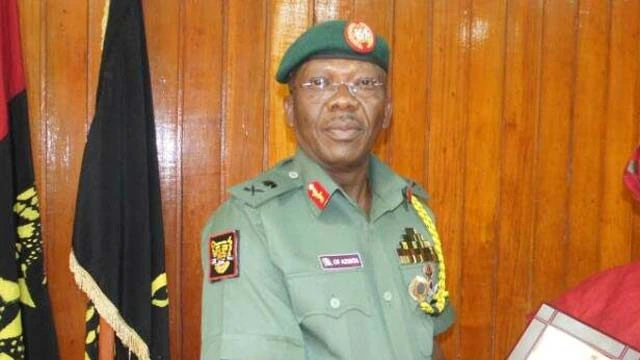 According to close government sources who spoke to Daily Trust Maj-Generals Ahanotu and Maj-Gen. Okwudili Azinta, the Chief of Policy and Plans (COPP), and Director Physical Training, respectively, also have a clear path to the top job.
They are both highly regarded and respected in the military, however, the two officers from the south East may not be picked, because it appears the President favour the North.
Maj. Gen. Danjuma Ali-Keffi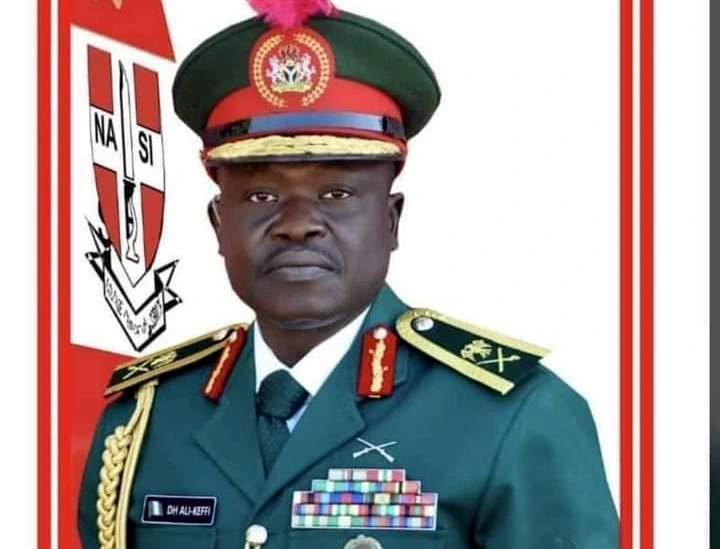 Maj.-Gen. Ali-Keffi, the General Officer Commanding (GOC) 1 Division, Kaduna is also another highly favored officer. But the hurdles on his path is that there are too many senior officers ahead of him. Should the President go ahead and pick him as COAS, the Army might lose many General and their many years of experience.
Yet Gen. Keffi still has a big chance because the country has a history of retiring generals to pave way for a past COAS to emerge. Those that benefitted from such arrangements are Dambazau, Minima, Ihejirika. for each of them to emerge, the Army has had to lose about 30 General into retirement.
Source: Daily Trust
Do you agree that the president should consider ethnicity for the job? Let us know your thoughts in the comment section below. And please don't forget to share the story so that you friends will be aware.