Senator Shehu Sani, a Nigerian Senator representing the Kaduna Central Senatorial District on the platform of All Progressives Congress (APC), has recently shared his opinion on a certain part of marriage that involves the woman abandoning her father's surname to bear the surname of her husband instead.
The senator who is also an author, playwright and a human rights activist, gave a reason why he said what he said. He stated that it was not necessary that wives must take on the surname of their husbands while abandoning that of their fathers'.
Shehu further suggested that those who mix the surnames of their fathers and husbands with a 'minus or a dash sign', should use 'a plus sign' instead.
He said, "I don't think it's necessary that wives must bear the name of their husbands as their surname. They should bear their father's names".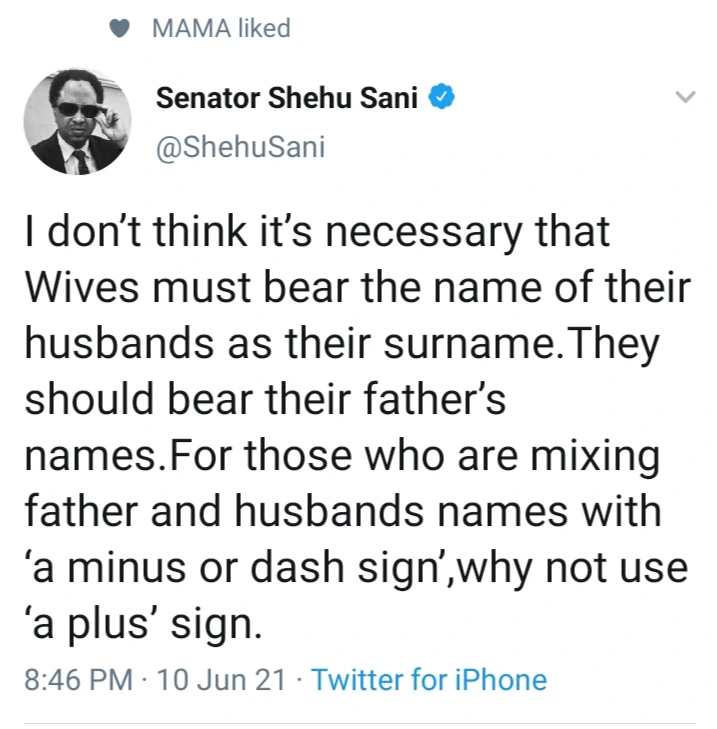 As usual, his post generated mixed reactions from many Nigerians as they each shared their opinion on the matter being discussed.
@AbiAlawode said that the 'minus or dash sign' used by those who mix the names of their fathers and husbands serves as a connector. She went further to say that in Europe men take the surname of their wife if they don't like theirs.
@NaiuSola said that Islam is against such a thing but many are not aware. He also stated that no wife of any Prophet in the Bible beared their husband's name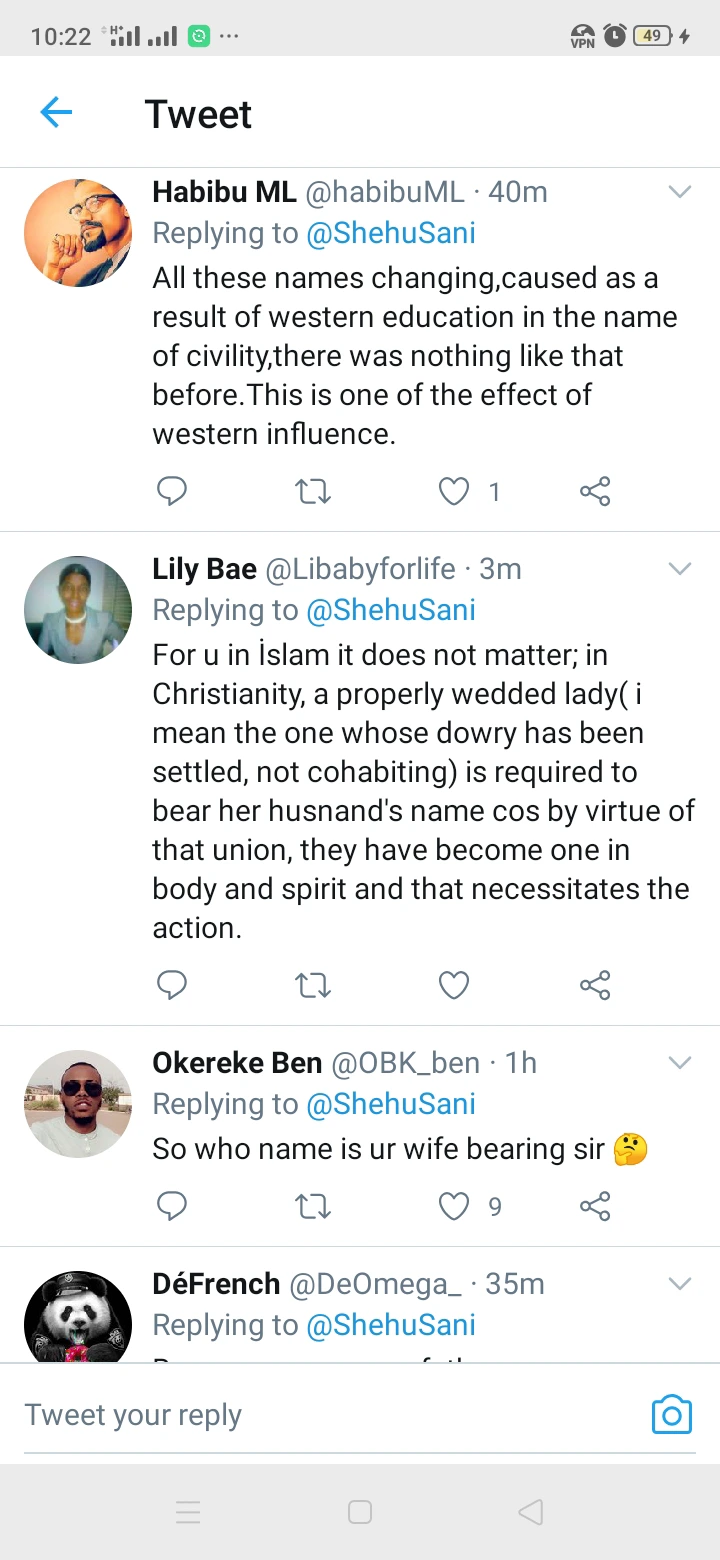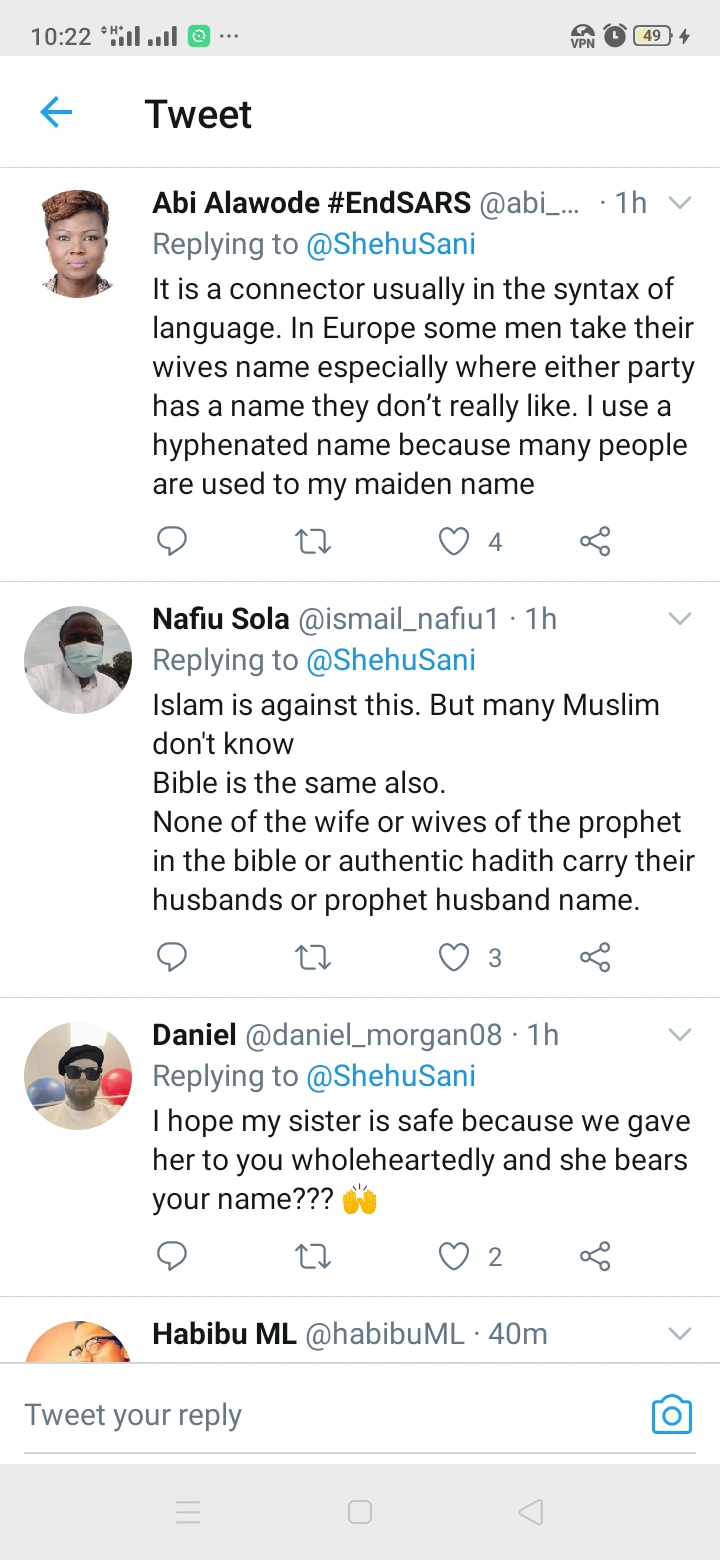 @MabelDaniel said that she would not hesitate to bear her father's name after marriage if it were possible because she loves him so much. Below are other reactions to Senator Shehu's post.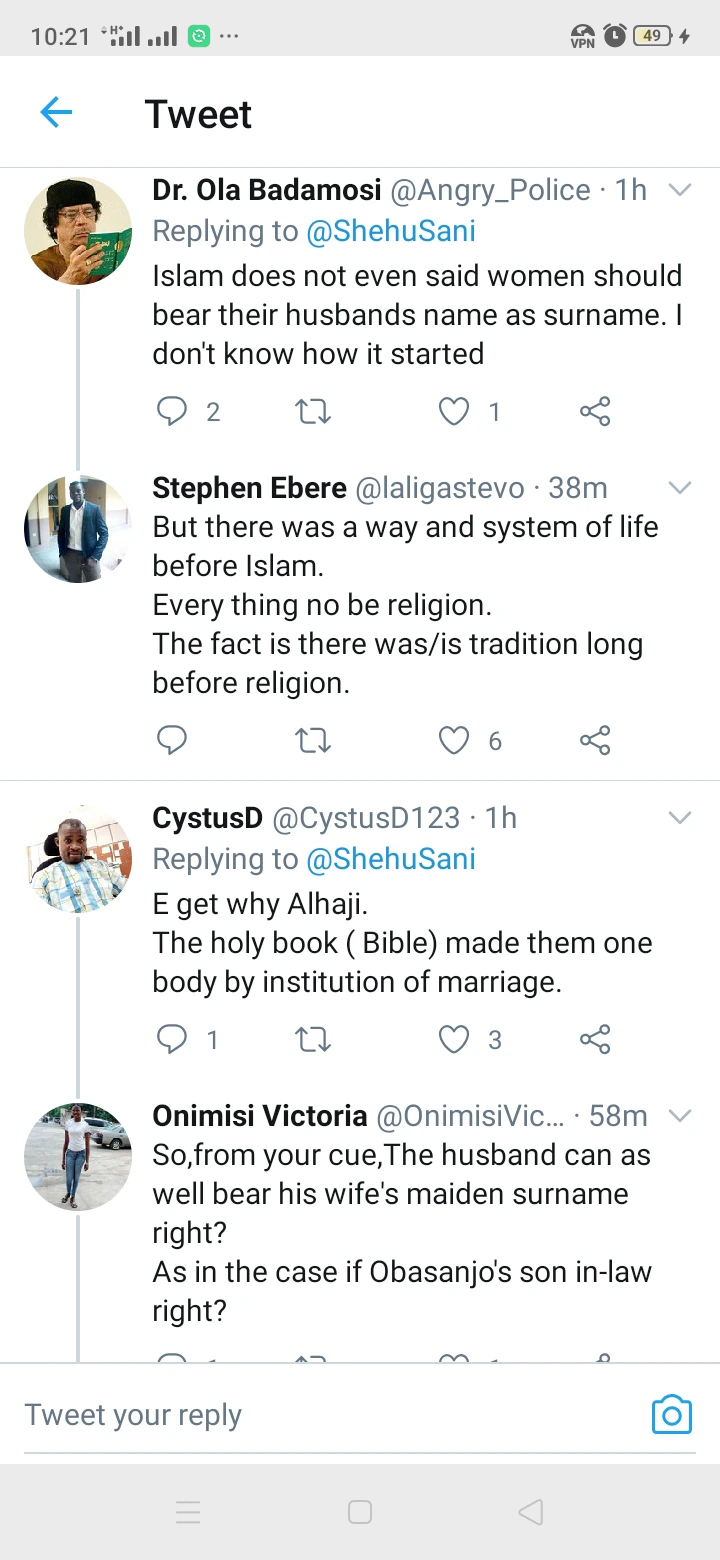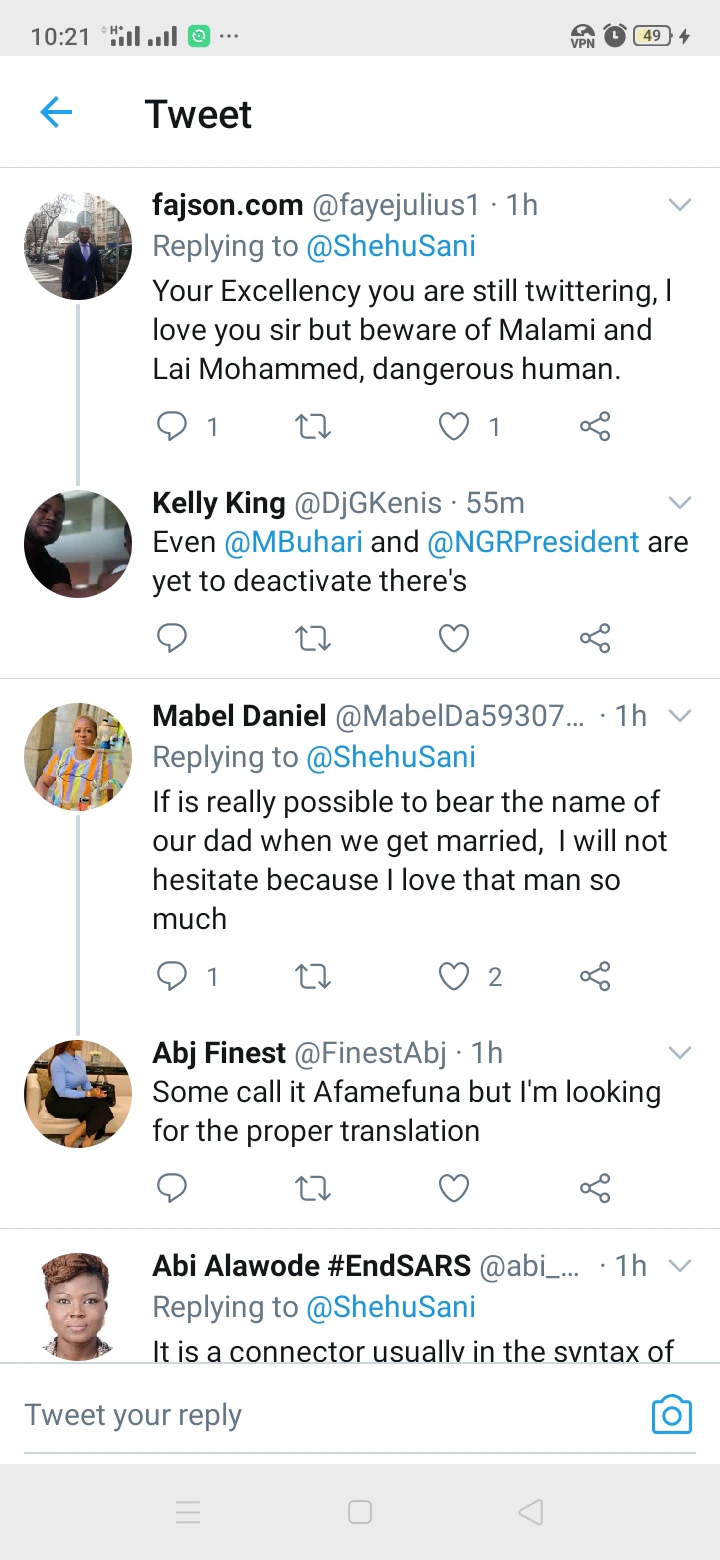 What do you think about all Senator Shehu has said?