A beautiful young lady known as IsrealGeraldine on Twitter, has narrated what happened between her neighbor, his junior brother and the neighbor's wife that made her neighbor to have a heart attack, this morning.
Picture of IsrealGeraldine
Trade Your Gift Cards, Bitcoin & USDT at the Best Rate
According to IsrealGeraldine, her neighbor was staying with his wife in his junior brother's house because he didn't have any place of his own and his junior brother promised to start up a business for him.
Due to the fact that, his junior brother was wealthy and he promised to help him start up a business, he kept calm about his junior brother's escapades with his wife on countless basis until this morning, when his wife gave birth to a bouncing baby boy and he saw his junior brother's birthmark on his newborn baby boy. Immediately, he developed a heart attack and died some minutes later.
See IsrealGeraldine's post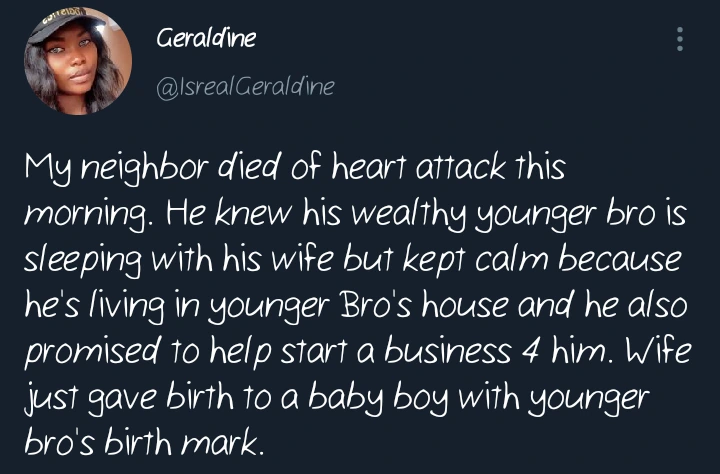 More pictures of IsrealGeraldine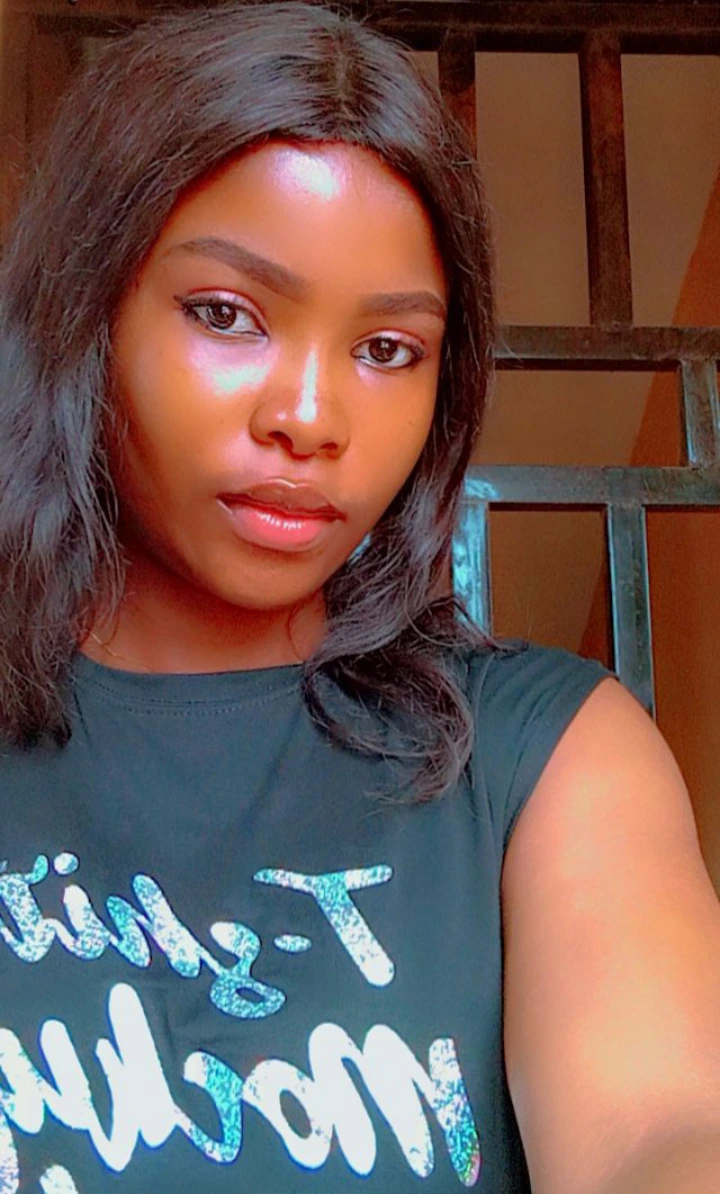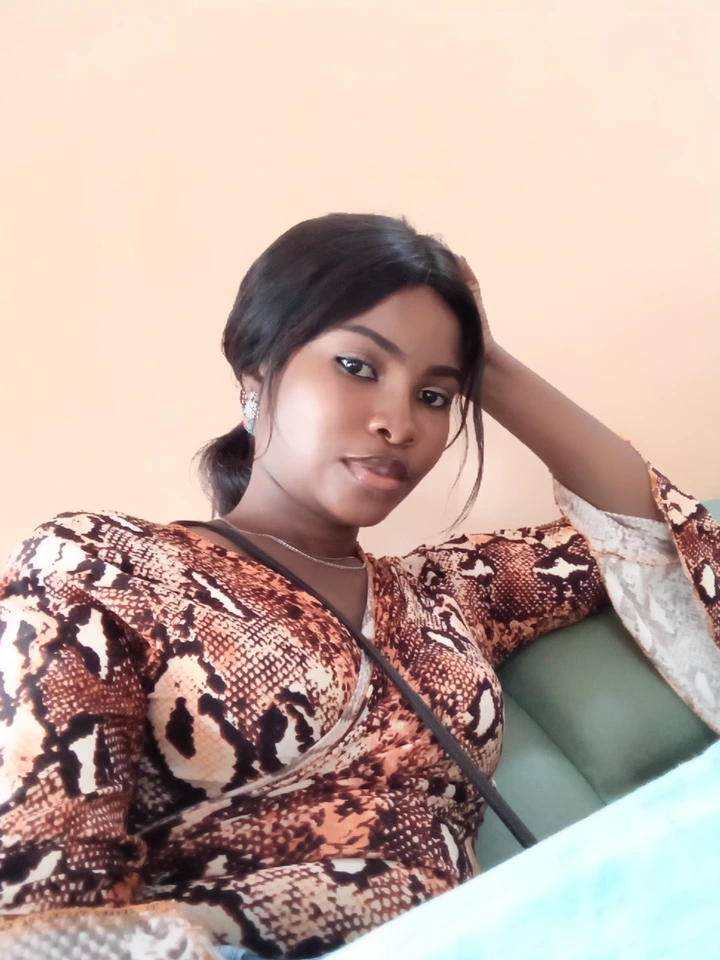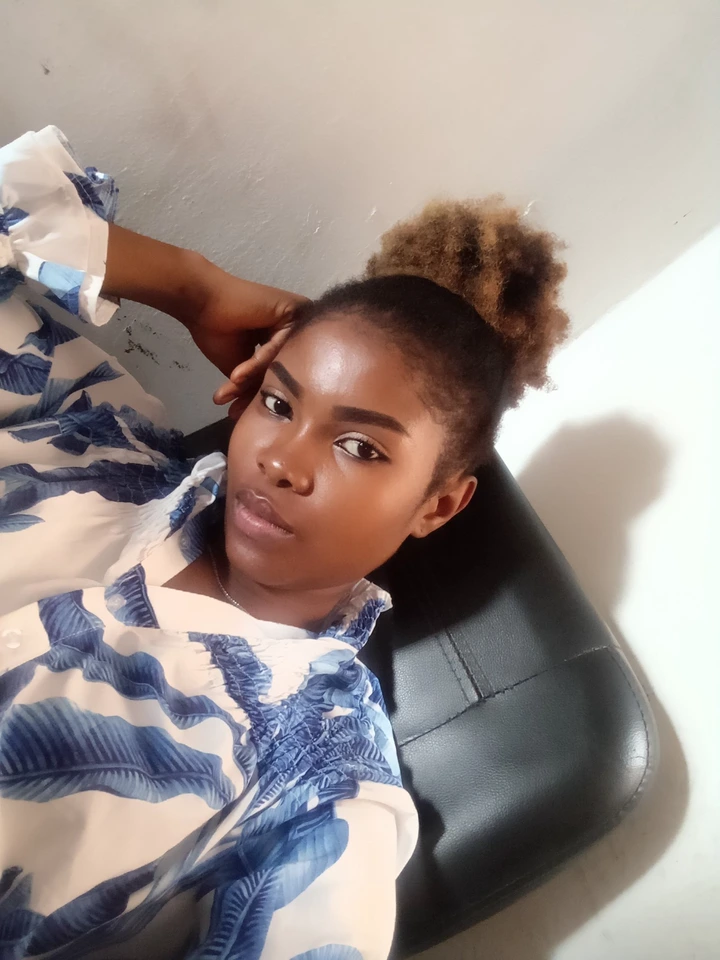 This post by IsrealGeraldine caused a serious uproar on social media as many people were saying all kinds of derogatory words to the neighbor that allowed such thing to happen to him because of money. Some said that, he used his wife as a form of transaction to get a favour from his junior brother while some said that, he killed himself because it's not possible for his wife to continue her escapades with his junior brother without getting pregnant for him. Some went as far as saying that, this is how generational curses started in this one's lineage.
Below is how some people reacted to IsrealGeraldine's post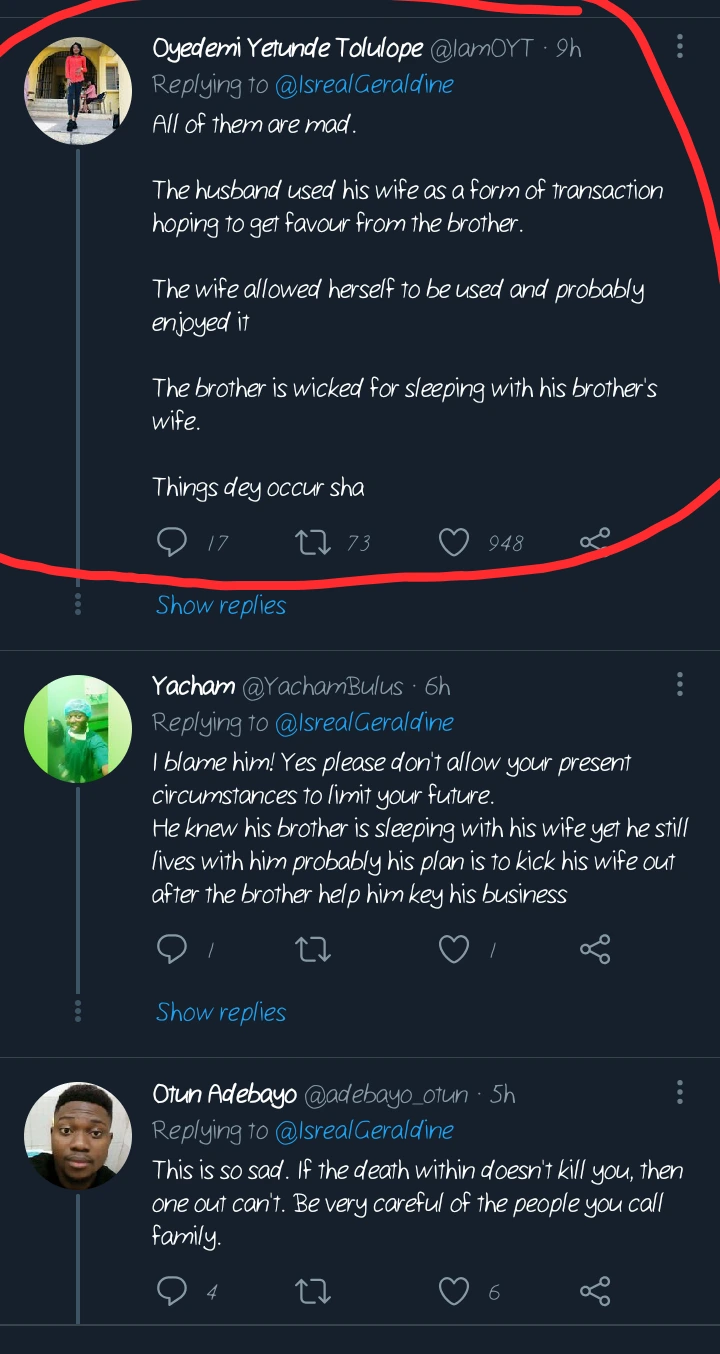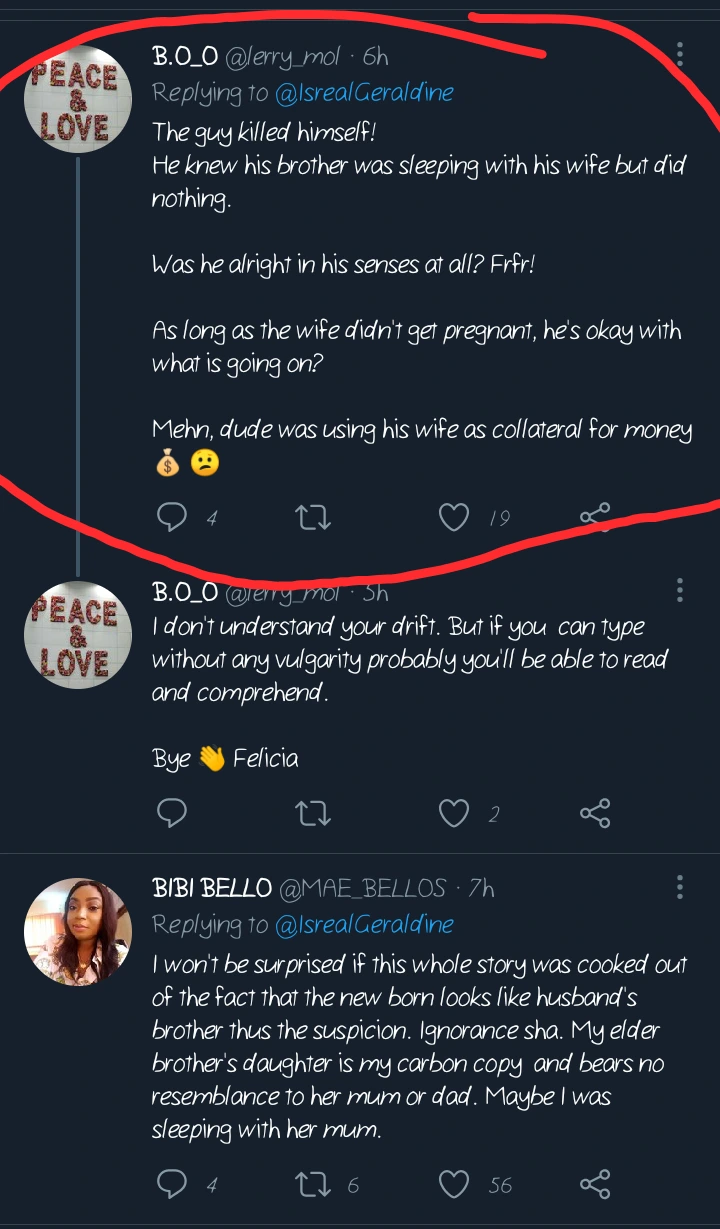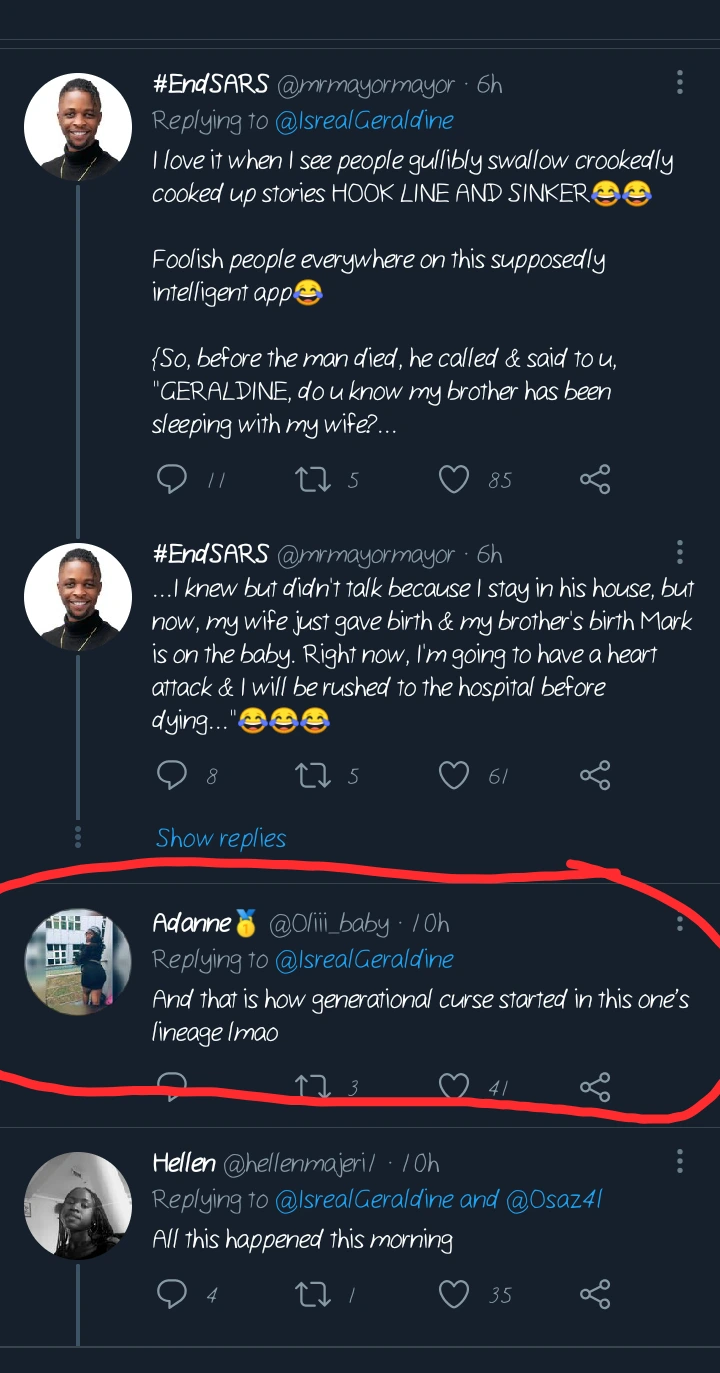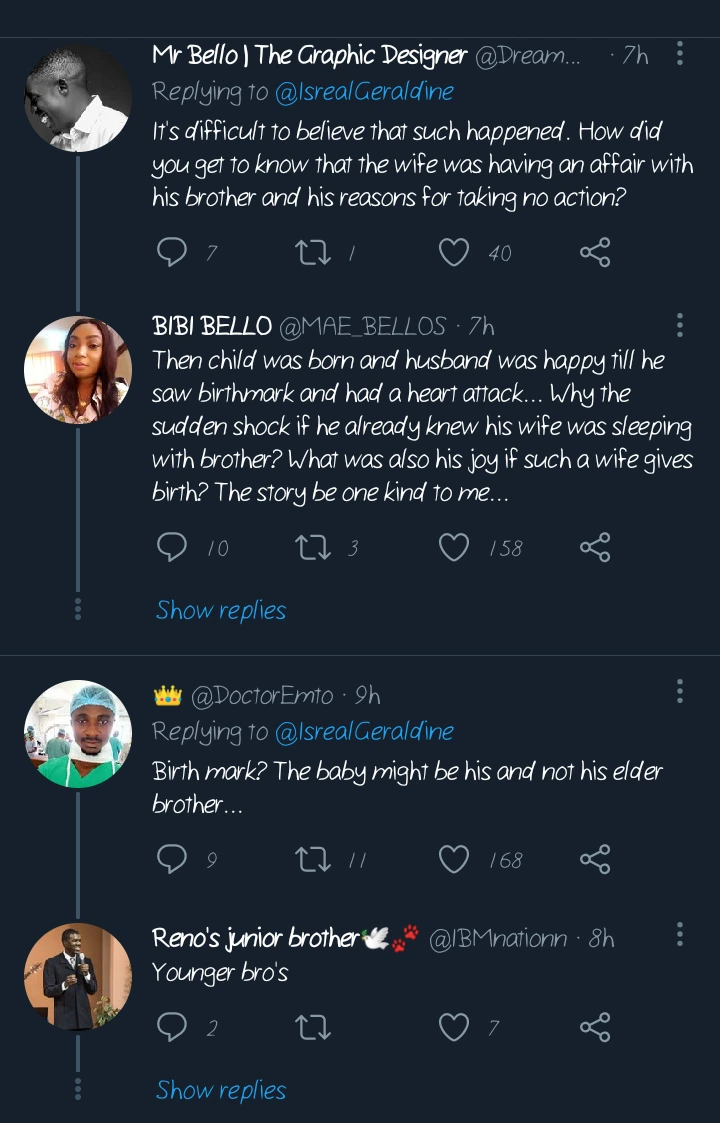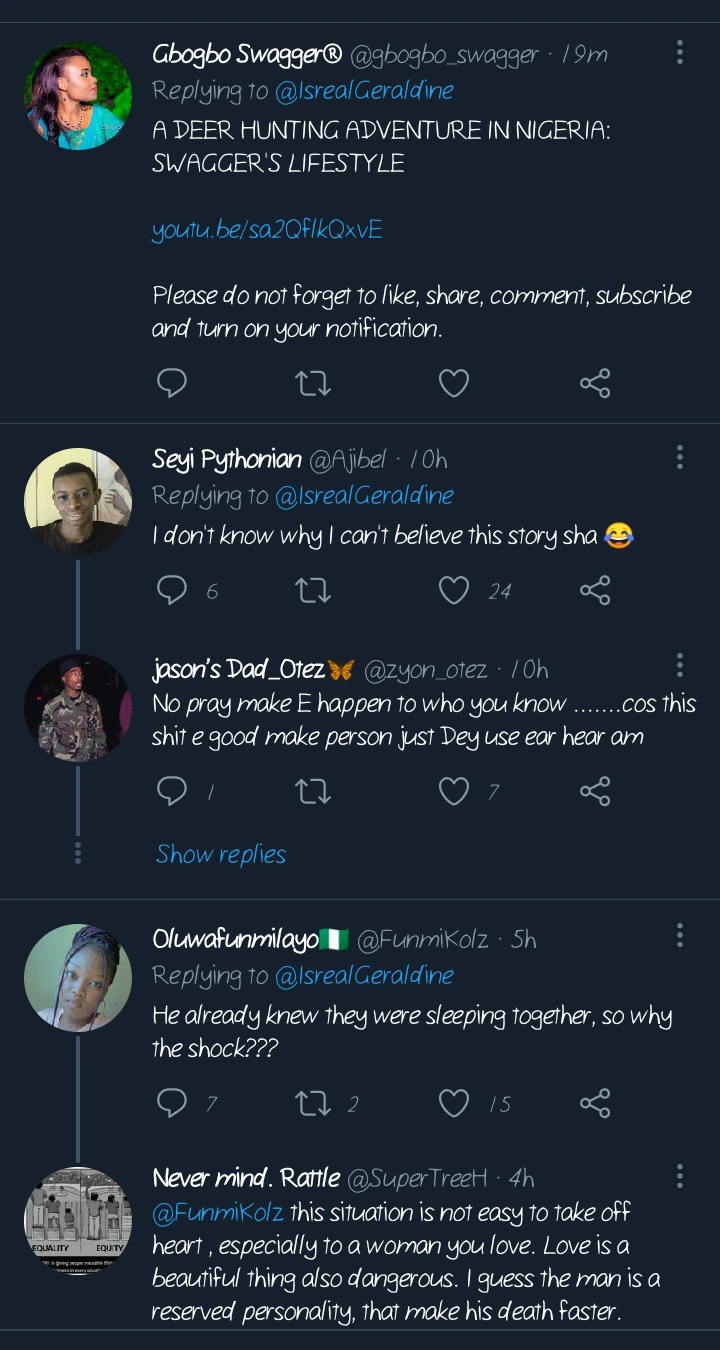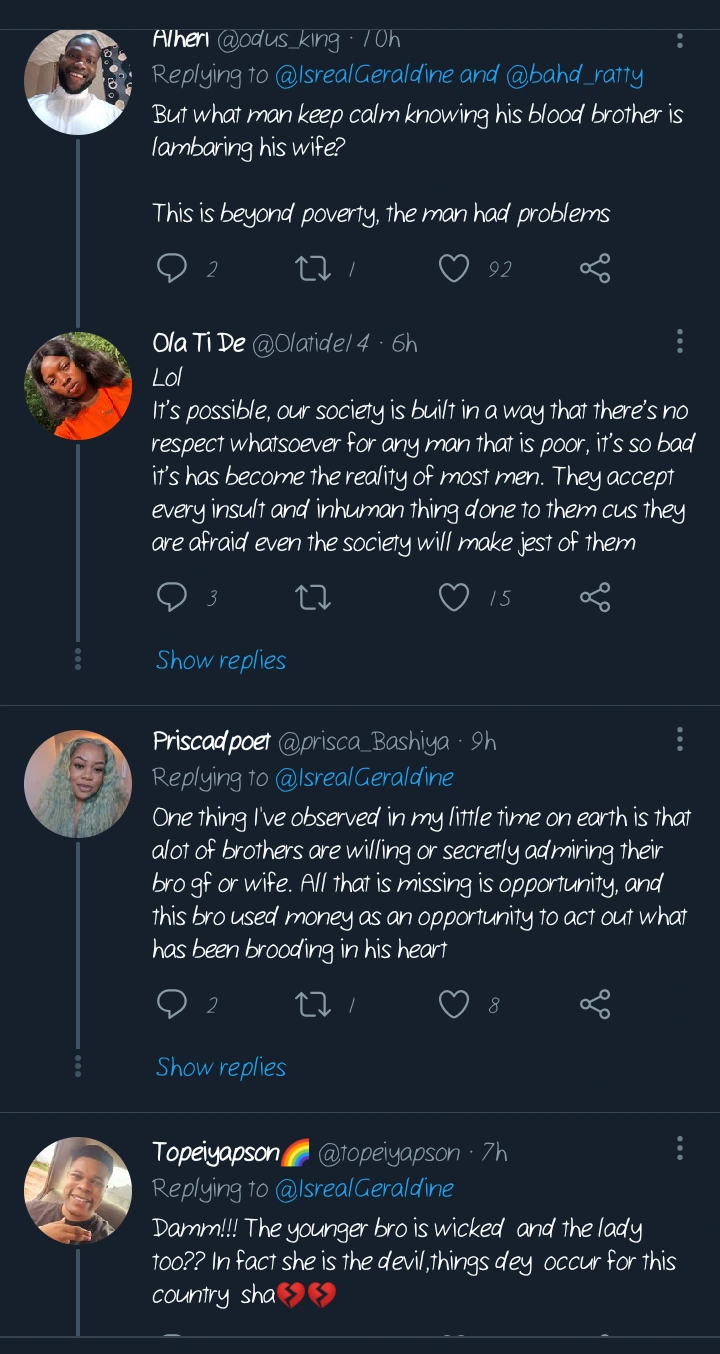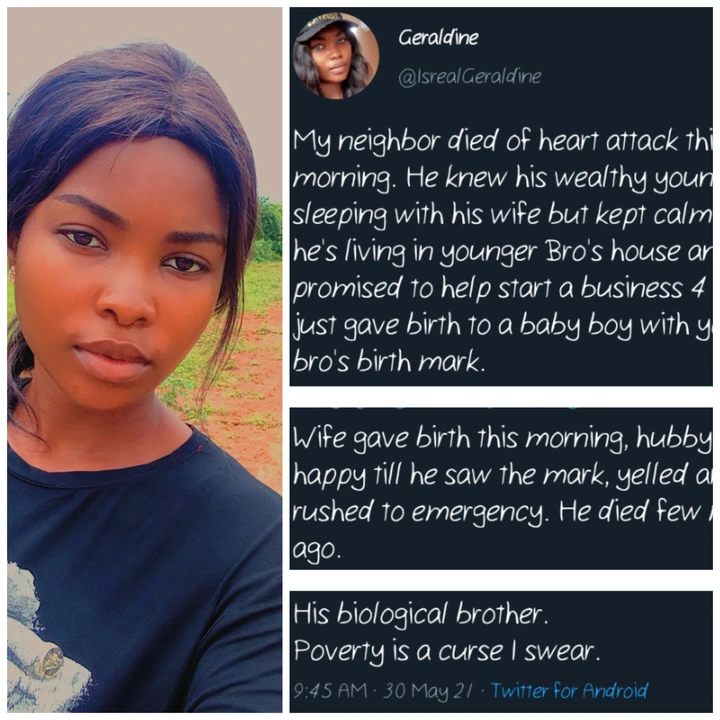 Do you agree with me that, her neighbor killed himself because he used his wife as a form of transaction to get a favour from his junior brother forgetting that, she could get pregnant for him?
Share your thoughts and opinions!!