A Flight Lieutenant named Alfred Olufade was among the 11 persons that passed on last week Friday, 21 May 2021 due to the Nigerian Air Force Beechcraft aircraft that crashed at Kaduna. Recall that the Chief of Army Staff was also a victim of the incident that shook the Nation.
According to Sahara Reporters, Alfred Olufade just got married and it was barely 3 months after his wedding that the ill-fated incident struck his family leaving them in total disarray.
His wife, Jennifer Olufade has written an open letter regarding the circumstances surrounding the death of her late husband. Also contained in the letter are her expressed emotions and their failed ambitions that never became a reality due to the incident that took her husband away.
Sahara Reporters made it known that Jennifer posted the open letter via her Instagram account.
Check out the content of the letter below: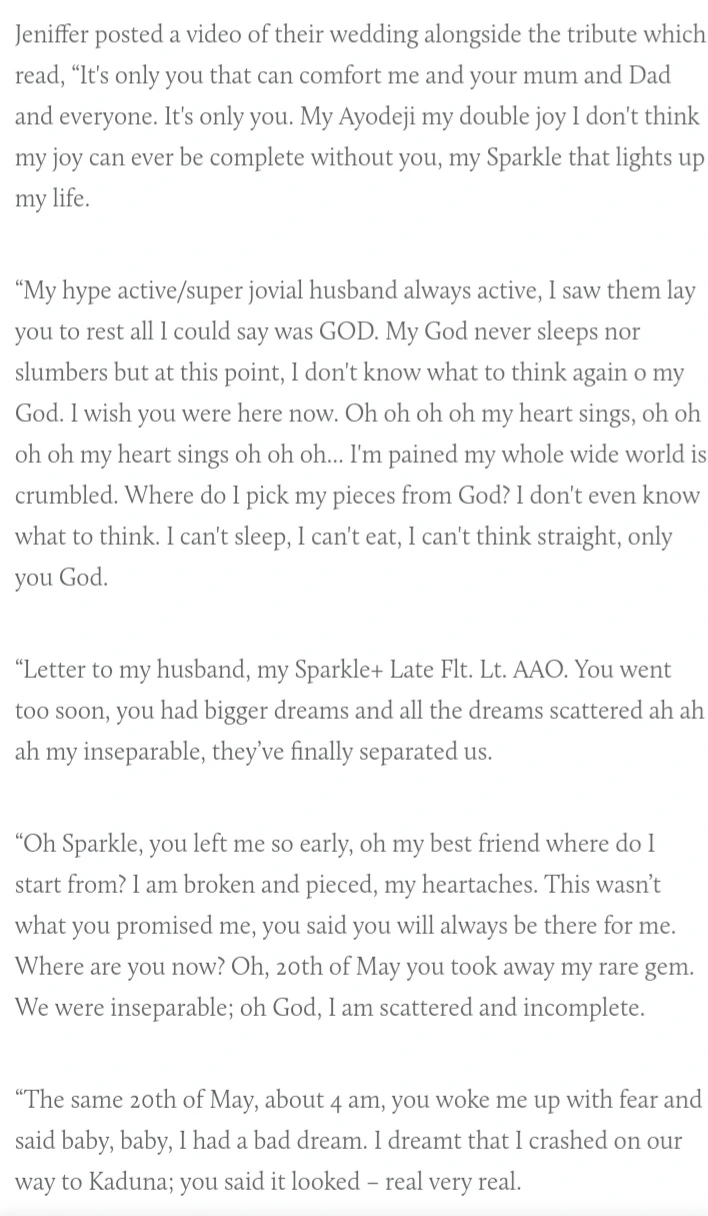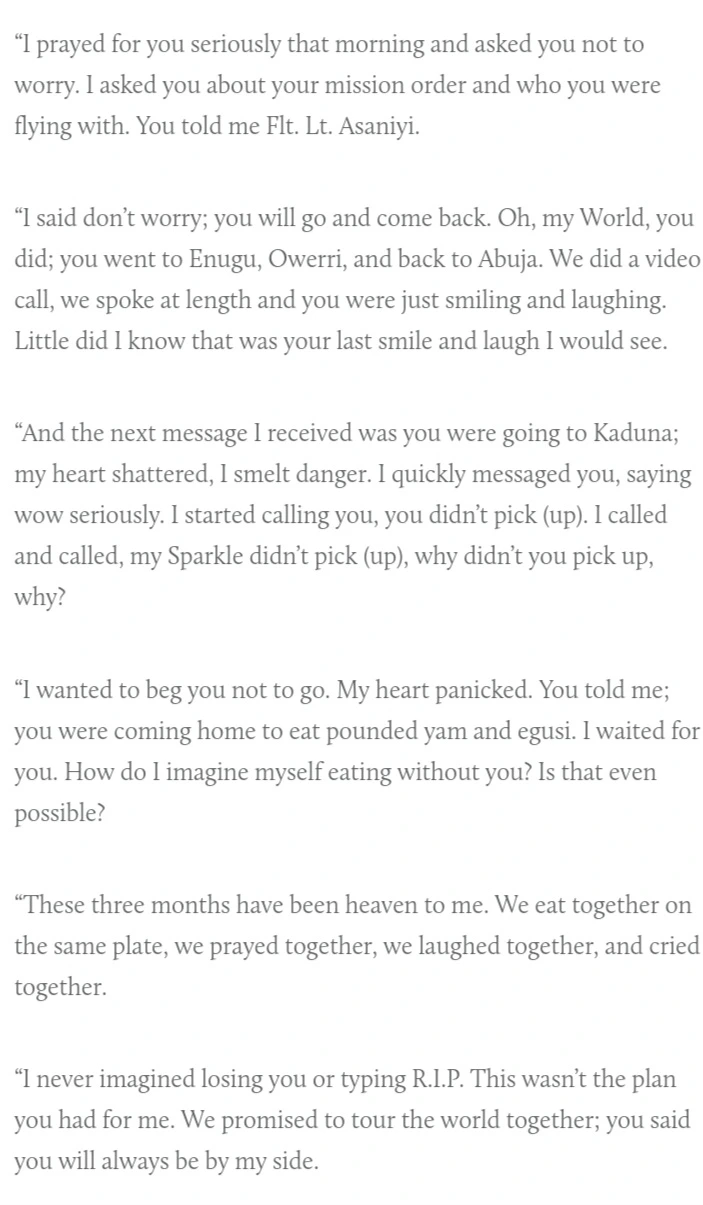 Source: Sahara Reporters