A Twitter user by name of Precious Amaka with the username @preshyA33 has gone on her timeline to share what's on her mind to her followers.
She said that currently, she's 16 years of age and her boyfriend is 39 and that they started dating when she was 15.
She went on to say that, they both love themselves and that she doesn't want to be in relationships with boys her age,which she specifically referred to as "small boys".
Lastly, she said that she wishes her dad will be on her side and approve of their relationship.
This was the post she made;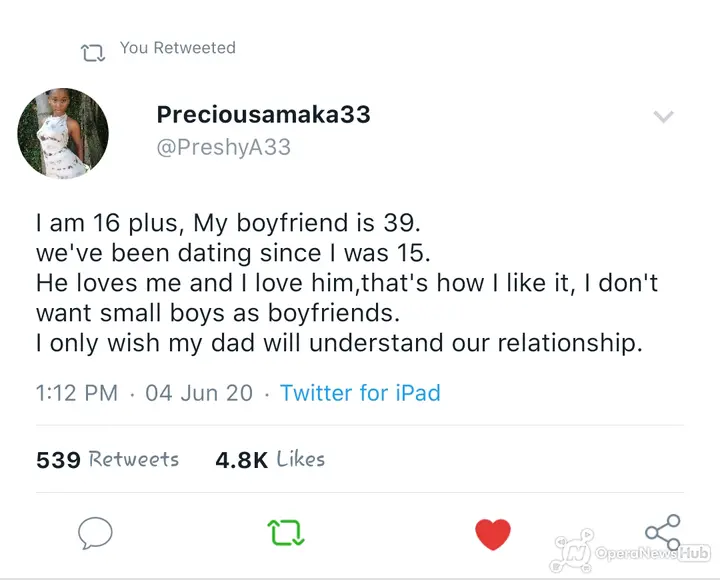 In my opinion, I think she has chosen how she want her relationship life to be, although it might seem wrong for most of us her, but at the end of the day it's her choice. My only problem is, she went into a relationship rather too early in her life, her said boyfriend is a pedophile and is practicing child abuse.
I can't even imagine my teenage daughter, telling me that she's in love with a man almost 40. I would just loose my mind.
My question to you reading this is that, what would you do, If you were her dad/parent?
What can you say to this?