WTO: Okonjo-Iweala needs prayers – Nigerian women.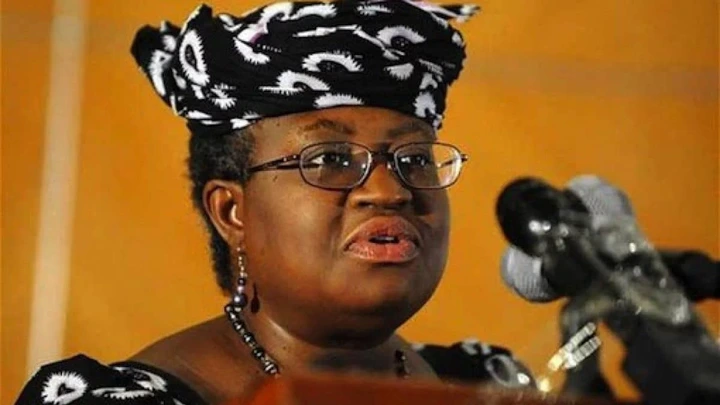 National Council of Women Societies has called for prayers for former Finance Minister, Ngozi Okonjo-Iweala.
The former World Bank Managing Director is close to emerging as the new Director-General of the World Trade Organisation.
The finance expert has been endorsed by majority of the body's 164 member countries.
But the United States of America prefers South Korea's Minister of Trade, Yoo Myung-hee.
A final decision will be announced on November 9.
NCWS President, Laraba Shoda, in a statement on Monday, expressed hope that Okonjo-Iweala will win the race.
"Our prayer is that come Nov. 9, Okonjo-Iweala will be declared the consensus director-general of the WTO. This will make her the first African and the first woman to occupy the position."
Rivers killing: Expect vengeance soon – Nnamdi Kanu tells Wike.
Nnamdi Kanu, leader of the Indigenous People of Biafra, on Monday said Governor Nyesom Wike of Rivers State won't escape the judgment of God and people over the killings in Obigbo area of the state.
Kanu said those who lost their loved ones in Obigbo were determined to unleash vengeance on Wike, his children and collaborators.
The IPOB leader disclosed this while accusing Wike of ordering the murder of Obigbo residents.
He made the claim in a statement he personally signed.
According to Kanu: "Everybody that has a hand in the ongoing Obigbo genocide must know that vengeance is coming, it's not a matter of if but when. And when it does come, apologists of Wike and the army must remember what happened at Obigbo.
"There were riots and disturbances all over Nigeria. Nigerian army and police have killed and continue to kill hundreds of young people and in retaliation young people attacked police stations. To single out the inhabitants of Obigbo for extermination is a vicious and evil undertaking and a calculated attempt by Wike to please his Fulani masters, and Britain that tried but failed to exterminate the Igbo race between 1966-70. Obigbo will not die, it shall rise again because the blood of the innocent is crying out for revenge.
"Vengeance is coming and with it the judgment of God. Those children in Obigbo murdered by Wike have nephews and cousins who are so embittered to the point that they can no longer be controlled. I feel sorry for Wike, his children and all collaborators in this brutal genocide.
"As Nigeria have not mourned those being put to the sword by Wike and Nigerian army in Obigbo they must remember not to mourn Wike and his allies when the table inevitably turns.
"Twist the narrative all you like, nobody can stop the hand of time. When the rain begins to fall, remember I warned you. I will not write, neither will I comment on this issue again."
Headless body of suspected cultist found in Ilorin.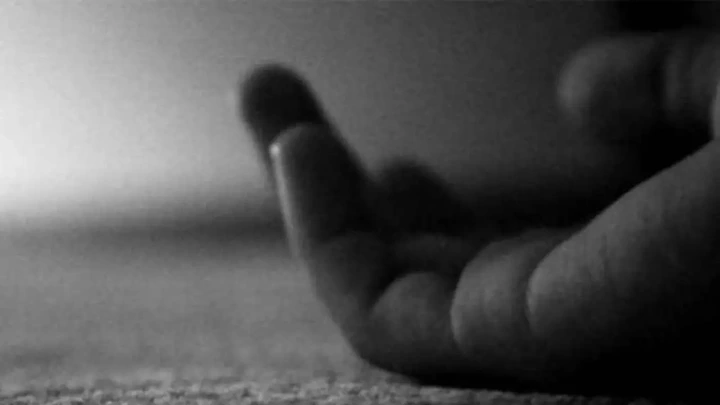 The headless body of a suspected cultist was found in the early hours of Monday in Ilorin, the Kwara State capital.
The deceased's corpse, popularly called 'star boy' was found along the railway line close to Maraba area of the state capital.
Residents and shop owners around the area gathered in groups to discuss the horrible incident.
Our reporter further gathered from security operatives at the scene, that the severed head was also found in a polythene bag around police road, GRA, in Ilorin.
Although, no arrest had been made at the time of this report, police and civil defence corps personnel were at the scene to evacuate the corpse.
The spokesman of the state police command, Mr Okasanmi Ajayi, when contacted on the incident, said he was yet to be briefed on the matter.
BREAKING: Ondo resident doctors down tools.
Hospitals owned by Ondo State Government on Monday began running skeletal services following a warning strike by resident doctors.
The doctors said they embarked on the warning strike over four-month unpaid salaries.
They threatened to embark on indefinite strike from next Monday if the situation remains unchanged.
Spokesman of the aggrieved doctors, Dr Taiwo Olagbe, said it was wrong for other workers under health management board to receive regular salaries while resident doctors were made to suffer.
Olagbe appealed to well meaning Nigerians to prevail on the state government to settle their unpaid salaries.