Remember The Lady Who Thanked Her Husband For Buying Christmas Chicken? See What She Did Again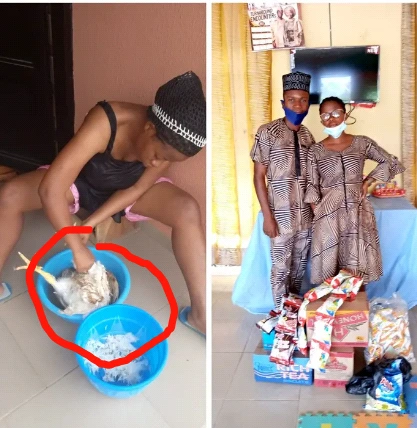 Do you remember the Twitter user named Aribisala Blessing who went viral a day before Christmas after appreciating her husband for buying Christmas chicken for her? She has done another thing which shows that she is a woman with a good heart. Even though a chicken worth nothing in the sight of many people, this lady went ahead to call her husband the best man in the whole universe for getting it for her. This shows that she is very happy for what her husband did even though it's just a token, what a rare woman.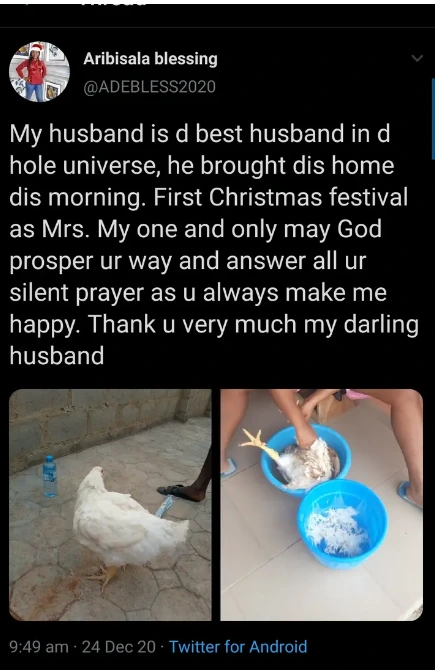 Recently, she has taken her Twitter handle to share what she and her husband did for a motherless home despite not having enough. This lady went ahead to buys foodstuffs and donated it to a motherless home with the help from her husband and loved once. According to her, all the gifts she donated to the motherless home were gifts meant for she and her husband but they decided to give it out.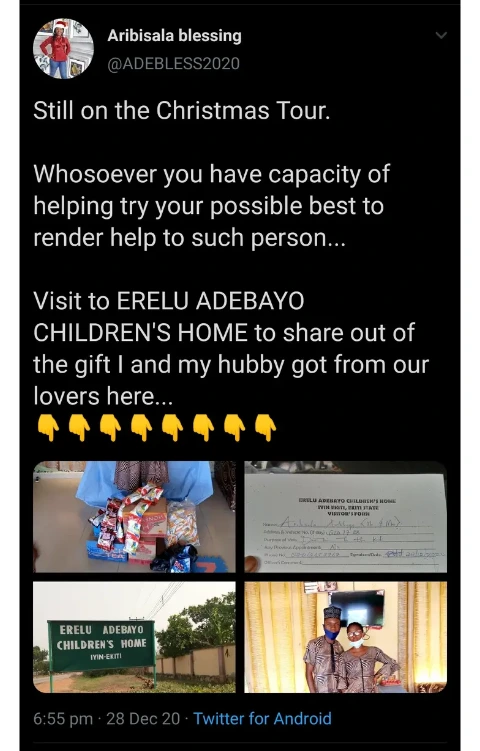 What I noticed about this lady is that she is a woman with a pure heart. She has learnt to appreciate when given little and she has also learnt to give to the poor.
What are your thoughts on this? Drop your comments below and don't forget to follow up for more interesting articles.