This pandemic by the name COVID 19 has brought a lot of loss to the world in general. It has disrupted everything from social life to economics. It has left many families mourning after their loved ones and others without even a single breadwinner.
However, if there is a group that will never forget about the pandemic, it is the students, they have been robbed of a whole academic year due to safety measures that were put in place. This resulted in the countrywide closure of all the schools.
However, students can now smile as news erupt which suggests school reopening by October. The CS has called a meeting with several stakeholders for scheduled school reopening.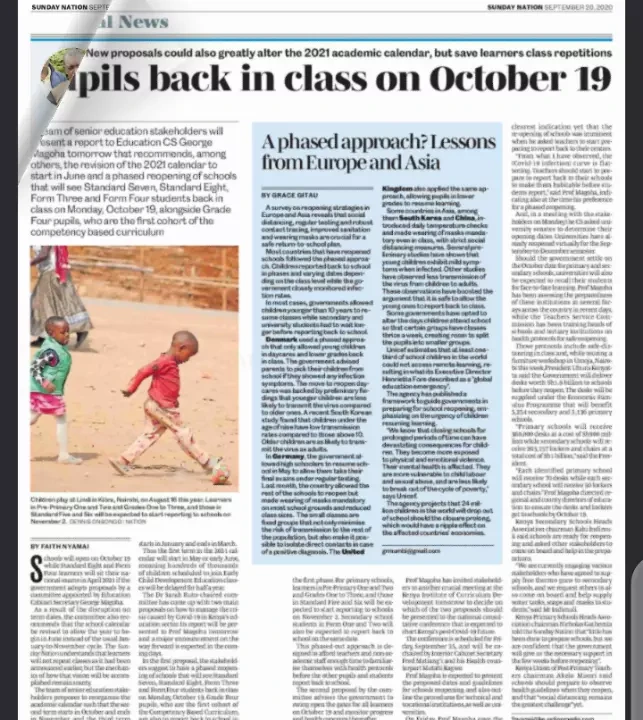 If the government accepts their proposal as planned, the candidates of form four and class eight would reopen on 19 of October together with the grade for pupils as they are the first CBC candidates.
The other students of various classes shall then follow up in the month of November. Do you think this is okay and safe for the students? Share your thoughts in the comment section below.