After the United States of America Election, which brought Joe Biden and Kamala Harris as president and vice president elect of United States,
The incumbent president, Donald Trump who has been fighting the results of the election, may have started seeing the impossibility of declaring him the winner, after Joe Biden won the election and has been since Declared a winner.
It will be recalled that after the election has been concluded and Results starts coming in, when Donald Trump had noticed that there were some irregularities and fraud according to him, he immediately went to the supreme Court and seek for recount of votes, and as time goes on, when Joe Biden was leading him in electoral system and was declared winner, court granted that votes should be recounted mostly in some of the states where he sensed fraud.
Donald Trump, on Friday 20th of November, 2020, gave a remarks in a briefing room in white House about the covid-19 vaccine and drug prices, on the process of that remarks, it seems he really acknowledged that he maybe leaving white house soon and his time as president is almost over.
When he was interacting with his administration in a bid to lower the cost of prescription against the wishes of the Pharmaceutical companies, using his successor, as a reference point. According to Donald Trump, he said; "I just hope they keep it. I hope they have the courage to keep it, because the powerful drug lobby, Big Pharma, is putting pressure on people like you wouldn't believe".
He has actually made a similar speech few days ago, as he was revealing that his administration will never embark on any lockdown, unless there's another administration which will emerge.
With all these he has said, it's actually a clear indication that Donald Trump is gradually reflecting and preparing to hand over to Joe Biden, the president elect of United States of America, though from the look of things, he's still trying to retain the presidential seat.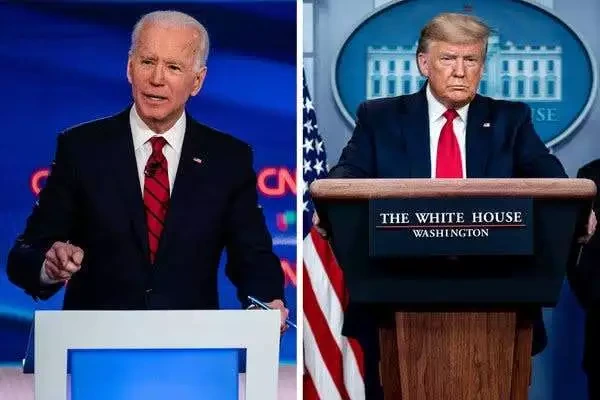 What is your take on this matter, do you think he's preparing to hand over power to Joe Biden, kindly air your view on the comment section below and share this post.