When the call for gender equality is granted, what will be the fate of Nigerian men?
Some Nigerian women refused to get married because of total submission to their husbands.
Some women think being submissive to one's husband is bondage to them, because of that they chose to be single till death.
But being submissive was the original plan of God toward women to their husbands.
Nigerian Lady Identified as Ayomide on Twitter has said that she needs a man that comes with Remote control and manual so that she can easily control him and he does whatever she asks of.
You could imagine how disrespectful that statement is to men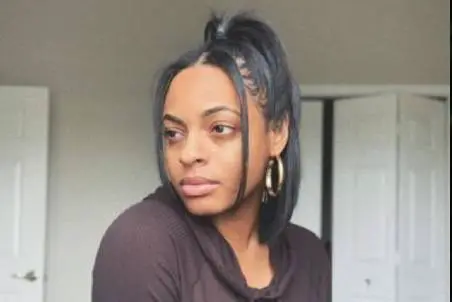 She added that she is expensive and not available for broke guys.
She posted below :
"I need a MAN that comes with a manual and remote control..is that too much to ask"
"I'm expensive, think twice before you enter my dm"
"I don't deal with broke men"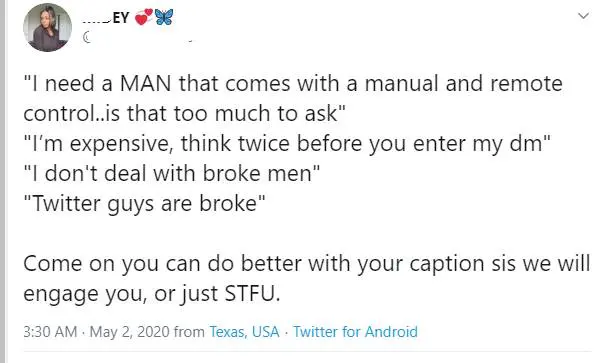 What can you say to this?