The Christian cleric who got missing days ago while on a journey to the northeast has been found; but in this case, in a really bad situation.
The cleric known as Reverend Polycap Zango, who works with the Church of Christ in Nations, Jos, Plateau State, went off the radar during his journey to Gombe State for a conference. All initial suspicions of the cleric being abducted have apparently come to reality as he has appeared in a new video, claiming he was kidnapped by the Islamic State West Africa Province.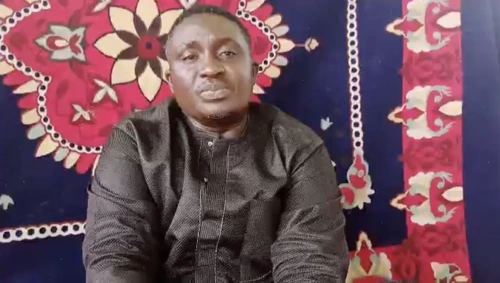 Pastor Zango in the video said he and two other Christian women who were abducted, are all in the custody of the insurgents. Pastor Zango could be seen in the video, seated in front of a prayer mat. He further stated that he was kidnapped on Monday, October 19th, 2020.
"On the 19th of October, 2020, I was on a trip to Gombe for a conference when I was kidnapped by Boko Haram insurgents who caught me on the road. I am with them at the moment…." He said.
He went on to appeal to the Governor of Plateau State, Simon Boko Lalong, and the senator of Plateau North, Barrister ID Gyang, and the Christian Association of Nigeria and COCIN to come for his rescue.