A bizarre family feud has surfaced online involving a woman who was reported to the police as " missing" by her mother
ALSO READ:  Bursted! Young lady dead after hot $*x in a guest house Click To Watch Video
The worried family rushed to the police station to help trace one of their member' s who mysterious vanished room her room.
The mother of three was missing for 11 straight days which left many people in their vicinity worried.
To the surprise of many, this woman left her child to embark on a beer binge.
The irresponsible woman was spotted by a community member at a beer bar having fan.
The eye witness quickly reported the woman to the police after which she was arrested.
The police gave her a house arrest and charged with " child neglect" after she was found by the police in a tavarn as said by a community member.
She was expected to show up in the Bushbuckridge Magistrate' s Court to face a charge of child neglect with a yet to be pronounced date.
The Police body released pictures of the woman last week, asking South Africans to help them look for the 23- year- old woman whose family members reported missing all of a sudden leaving her three children aged five, four and nine months behin
ALSO READ:  "He just C*m on me" No Man can resist this 3 things – Lady brags (Video)
The young mother, who lived in a small town called, Violet Bank around Bushbuckridge, was said to have left home between the evening of Friday April 9 and the morning of Saturday, April 10.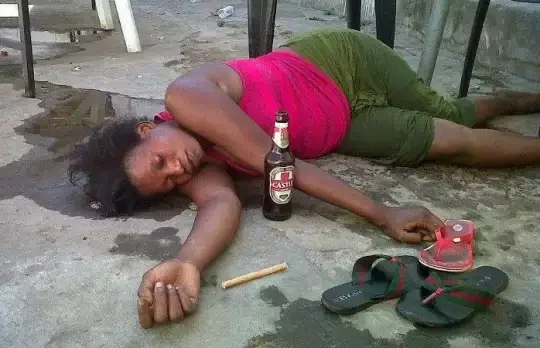 She did not inform her family where she was going.
The young lady' s mother, who lives with her and her three children, informed the police that she overheard her nine- month- old grandchild crying aloud from the bedroom that very night their mother disappeared silently.
The noise and cry coming from the child was unbearable as she kept wondering why the child was crying so loud that night and will never stop for a second which was unusual. This triggered her, she went to check up on the child and found out her daughter was not absent.
ALSO READ:  My Dark Skin Is The Reason Why I'm Single, That Is What My Mother Says – Lady Cry Out
The matter was reported to the police on April 13 after growing concerns from her family regarding her disappearance and was found on the 20th April.
Mpumalanga police spokesperson Colonel Donald Mdhluli said they launched a search party which came to no avail until a community member rushed into her very drunk.
" She was found at a certain tavern on Friday April 20. This was after information surfaced from members of the public that she was seen in one of the taverns at Violet Bank near Bushbuckridge.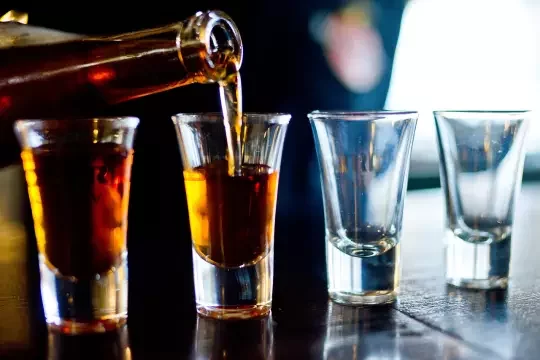 " The police management in Mpumalanga would like to thank members of the public for the valuable information they provided to police which has led to a breakthrough and apparent arrest of the woman who allegedly left her three children unattended, " Mdhuli said.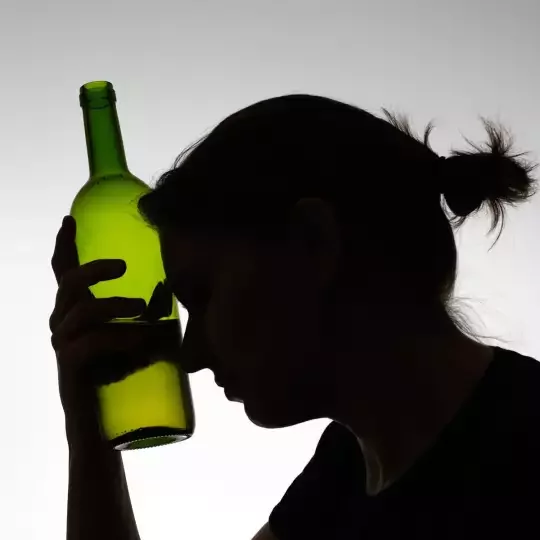 The surprising and most shocking about the news is that, the young woman had no reason for her disappearance leaving her three children behind and family wondering just to be drinking for 11 good days.
ALSO READ:  Tension As Pregnant Woman Dies Inside A Public Bus In Onitsha, Do you know her? (photo)
This bizarre is a touching one of course after getting to know the woman didn' t even have any reason behind her weird action with inclusion of leaving her nine- month- old breastfeeding baby for 11 days.