The much awaited US Presidential election is underway, and results are already trickling in, with the Democrat candidate, Joe Biden, reportedly in an an early lead with popular and electoral college votes, against the incumbent President, Donald Trump.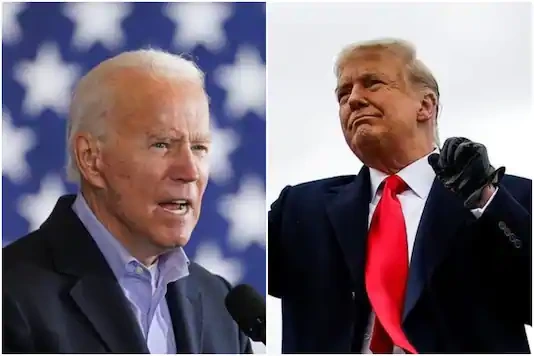 Moreover, earlier in the election, President Donald Trump, a Republican, claimed to have won and vowed to launch a Supreme Court challenge, alleging fraud in the counting of votes, while his opponent, Biden, a Democrat, said he was "on track" to victory.
At the moment, millions of votes remain uncounted and no candidate can credibly claim victory as yet.
Additionally, worthy of note is that, to be elected president, a candidate must win at least 270 votes in what is called the electoral college. Each US state gets a certain number of votes partly based on its population and there are a total of 538 up for grabs.
Consequently, according to BBC, with just a few states left to project, the result will be determined by a combination of key battleground states, Arizona, North Carolina, Nevada, Georgia and Pennsylvania as shown below:
Worthy of note is that, Arizona has 11 electoral college votes, North Carolina, 15, Nevada, 6, Georgia, 16 and Pennsylvania, 20.
Consequently, considering the present state of things, in your view, who do you think may possibly win this election ?