Recently, there have been series of attack in the southeast region that have led to incessant killings of innocent residents. The attack has dislodged many of them, especially those in Imo State, Anambra State and Ebonyi State. According to reports on several incidences, it had been allegedly said that the Eastern Security Network (ESN), of the outlawed Indigenous People of Biafra (IPOB) has been responsible.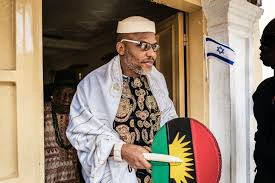 According to Chris Ngige, who is the Minister of Labour and Employment and also Mazi Nnmadi Kanu's Surety, he accused superior authorities for using false information to cause havoc in the region. In addition he stated that such unruly act has threatened the reputation of the Buhari-led-administration.
Speak further, Mr Chris Ngige stated that the SouthEast region had enjoy the benefits due to them, as he use infrastructural assets as a proof. Also he stated that every state has a representative in the Federal Executive Council and with that no one is treated poorly or badly.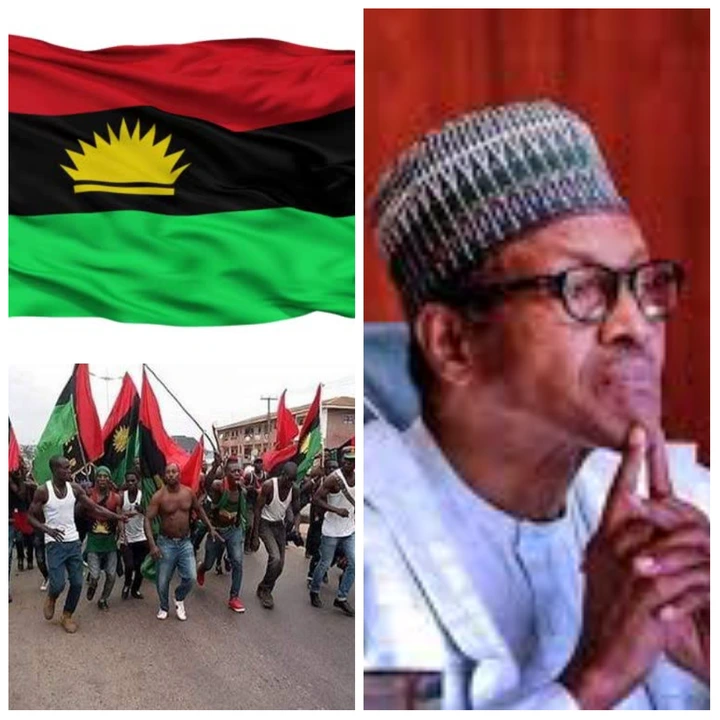 Furthermore, he blasted Buhari's critics by revealing that the Igbos had been in the major positions years back. He condemned those who say that the recent National Security appointments have not favoured the Igbos, by saying they had enjoyed it years ago. To validate his claims, he mentioned names of Igbo leaders, Ogbonnaya Onovo and Mike Okiro who were once Inspectors-General of Police (IGPs), Senator Pius Anyim who was an SGF,. Ike Ekeweremadu and Emeka Ihedioha who had been Deputy Senate President and Deputy Speaker respectively.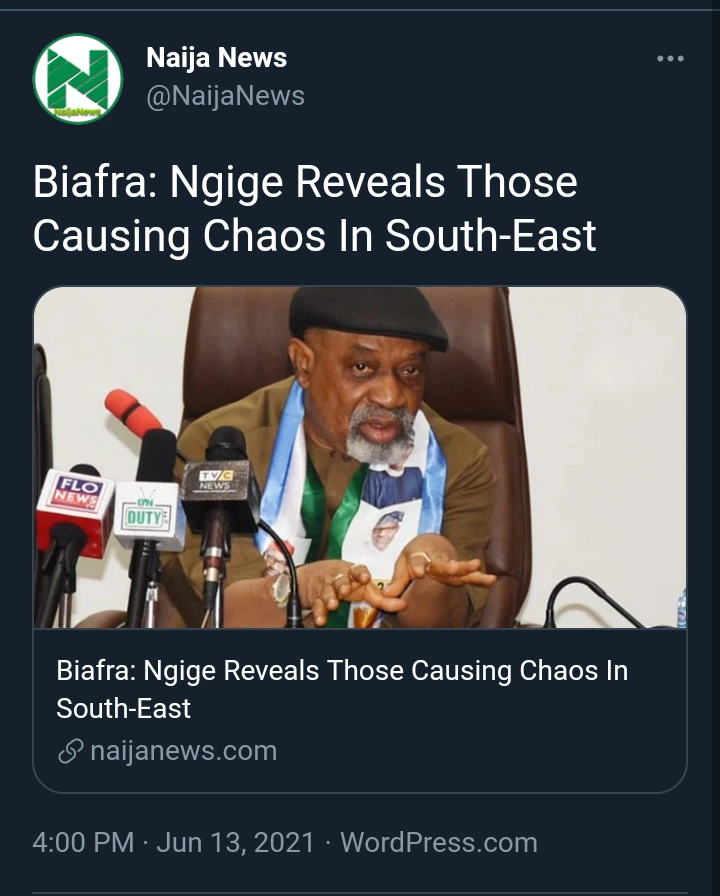 The problem Biafra and Odudwa Republic have is that majority have been deceived with propaganda, that things would become better if they succeed. They are all lies because our problem is the rebellious Nigerians and not disintegration. I urge Nigerians to promote unity and peace among us, especially those agtitating for their so-called independence should desist from such mission.
So many agitators don't even know the dangers of what they are fighting for, so many didn't experience civil war and do not know how terrible it can be. A popular saying says, "To be fore warned, is to fore armed"
Do you agree with what the Minister had said?
What's your say on this?