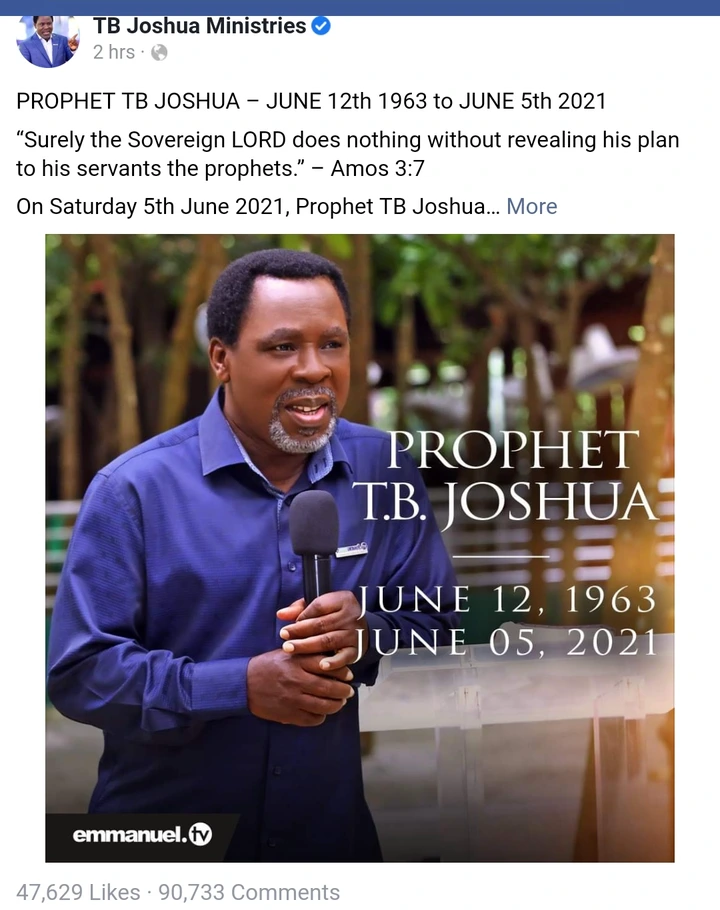 Romans 14:8 – If we live, we live for the Lord; and if we die, we die for the Lord. So, whether we live or die, we belong to the Lord.
Believe it or not, we are all strangers in this world and whether we like it or not, we will all taste death when it is time. When God created us, he assigned unto us a day that we will leave this world and no matter how powerful someone might be, that day is not known to anyone. A few hours ago, a prominent frontline Nigerian man of God was pronounced dead.
Trade Your Gift Cards, Bitcoin & USDT at the Best Rate
According to reports, Temitope Joshua, better known as Prophet TB Joshua was ill before his death and on Saturday, 5th of June, he organised a programme in the Synagogue Church of All Nations and shortly after the programme, he was pronounced dead.
However, on the 3rd of June, Prophet TB Joshua took to his official Facebook page to announce his birthday and made it known that it won't be "easy" for him to celebrate his 58th birthday due to the present condition of the world. He then instructed his church members to fast and pray on that day. He also assured that by the grace of God, there will be more birthday ahead and he asked God to bless his people.
Unfortunately, this man of God died just six days before his 58th birthday.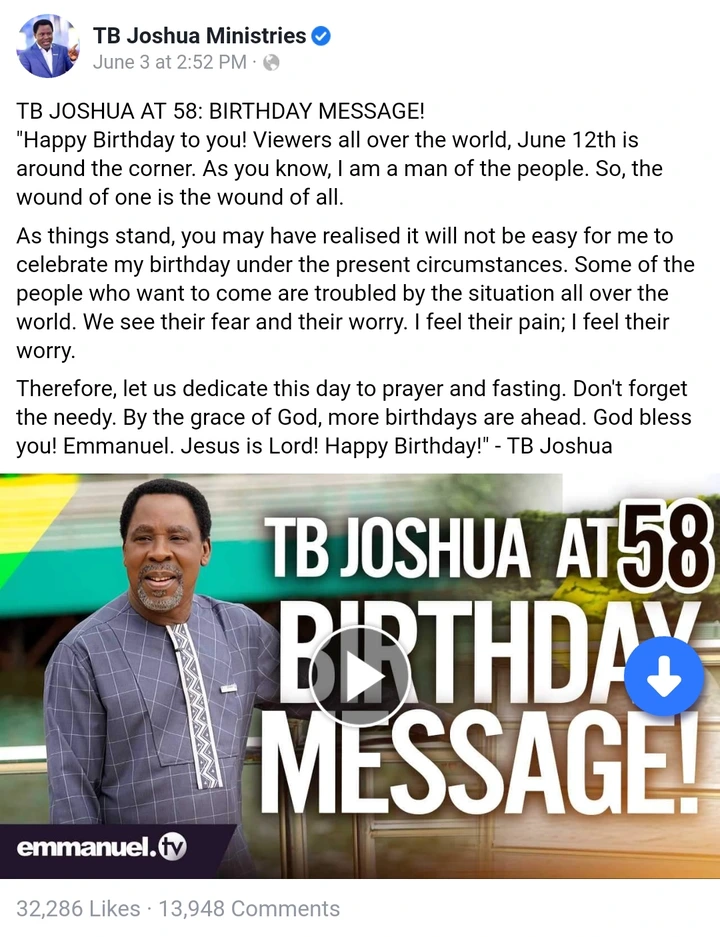 A lot of people have stormed his Facebook page to grieve his death and to pay their deepest condolences.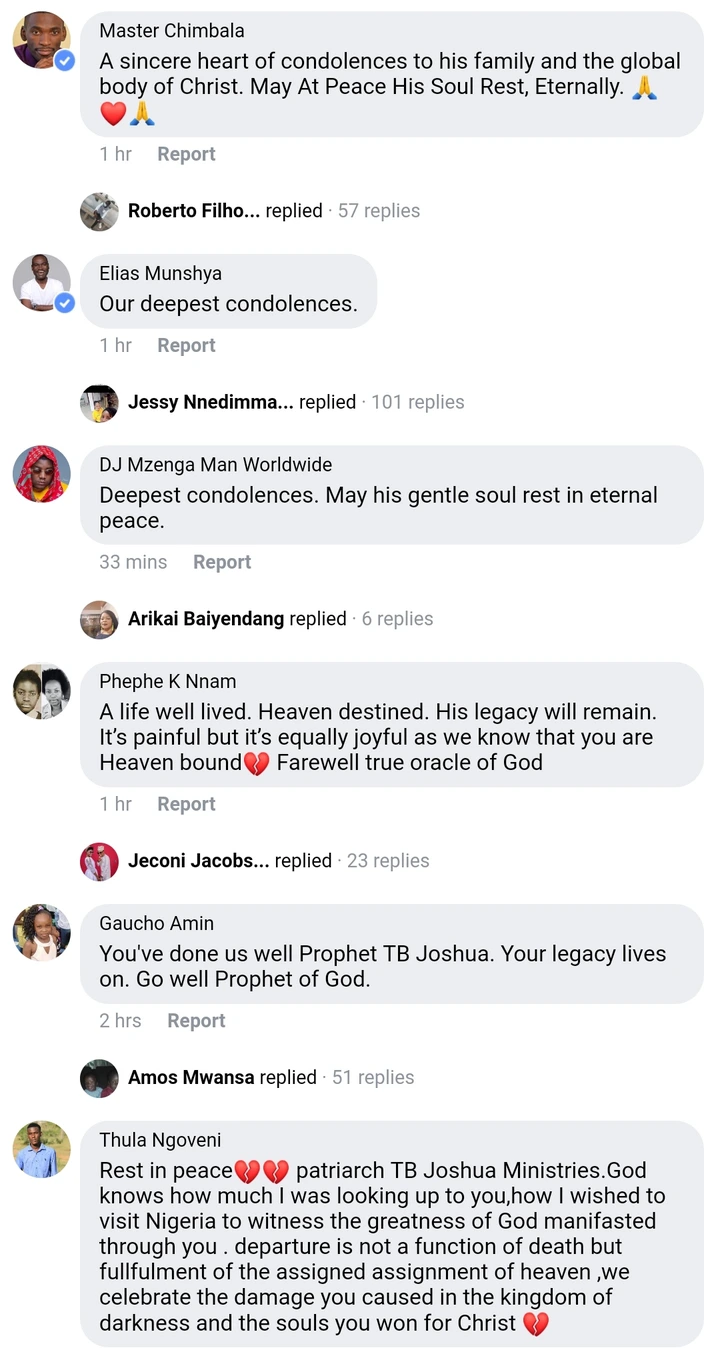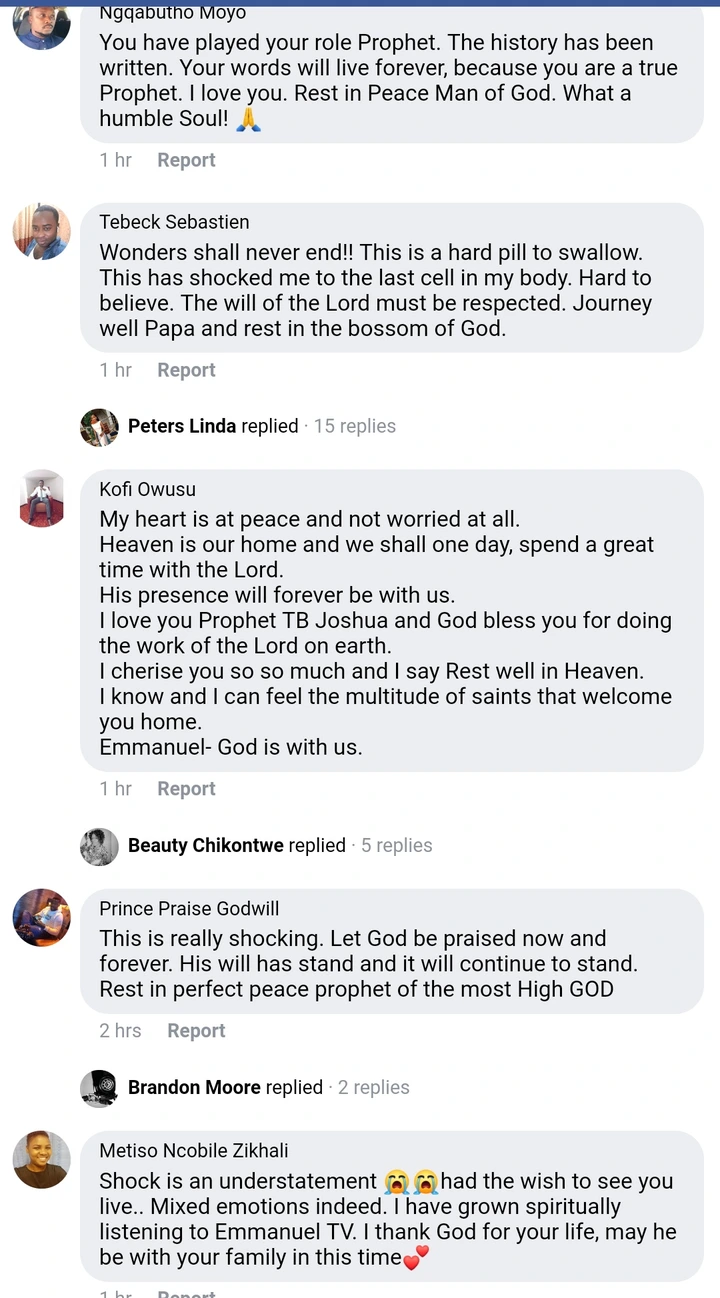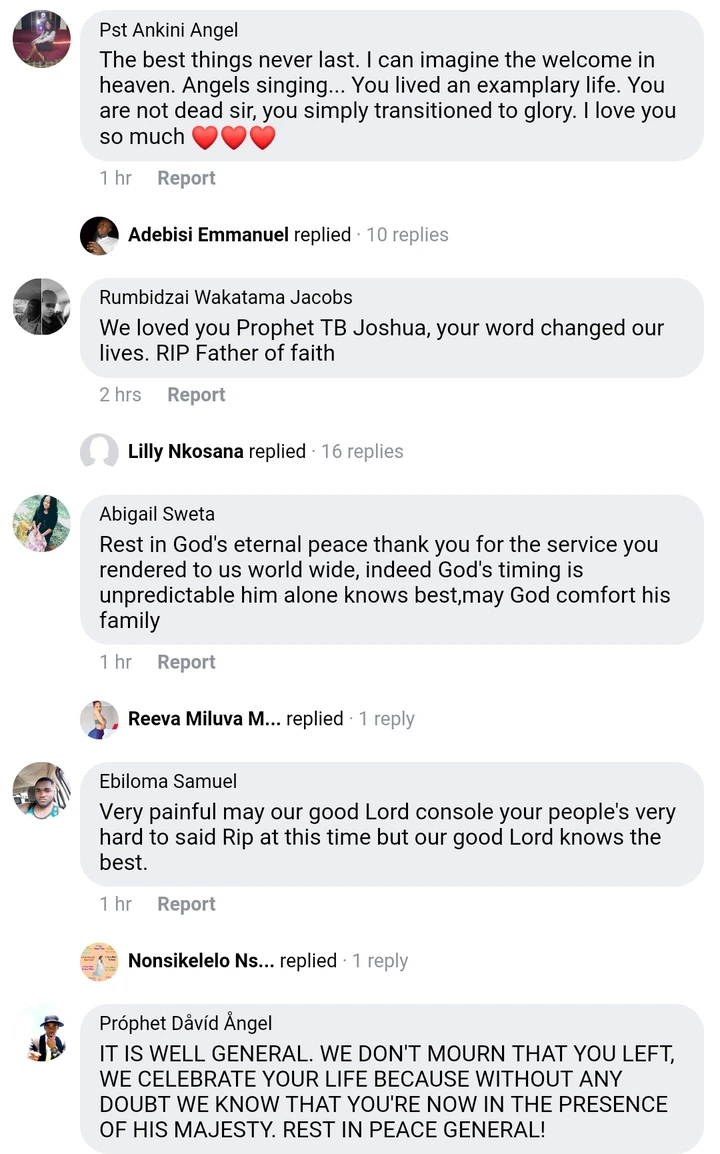 The death of Prophet TB Joshua is heartbreaking. May his beautiful soul rest in peace.
What're your thoughts on this? Drop a comment and share