The death of the popular man of God, Prophet TB Joshua has caused many Nigerians to raised their voice and lamented his passing away. The deceased is the founder of the Synagogue Church Of All Nation with millions of members and hundreds of Pastors under him. The 57 years old man of God died without any complaint of body change after presenting his last message to his congregation. Many Nigerians have been saying a lot about him including his good works and the powerful message he has rendered to them while on earth.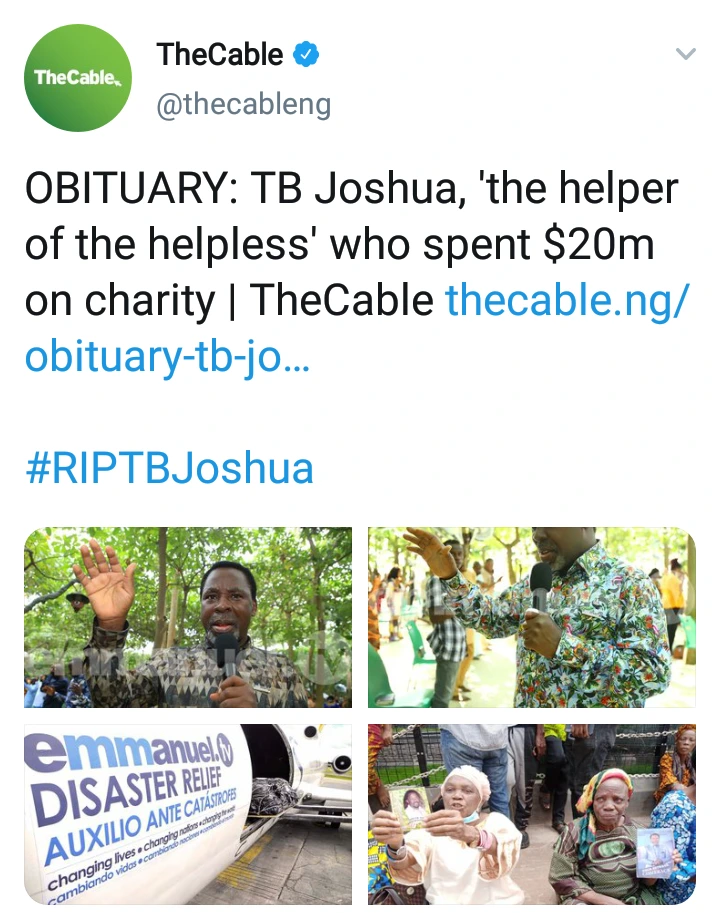 According to the Cable news channel, they revealed that TB Joshua is the helper to the helpless and has delivered many poor masses from the dungeon of poverty. Also, they said that he has spent $20 million in taking care of the privilege and showing love to the motherless and the fatherless.
Trade Your Gift Cards, Bitcoin & USDT at the Best Rate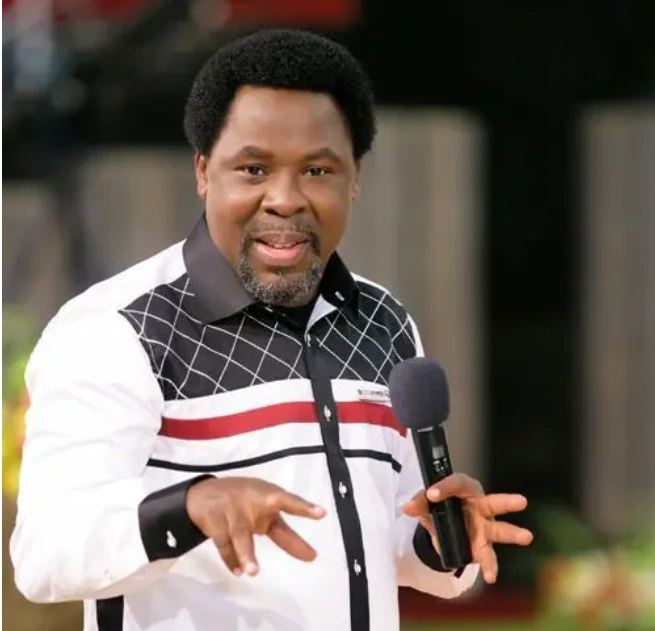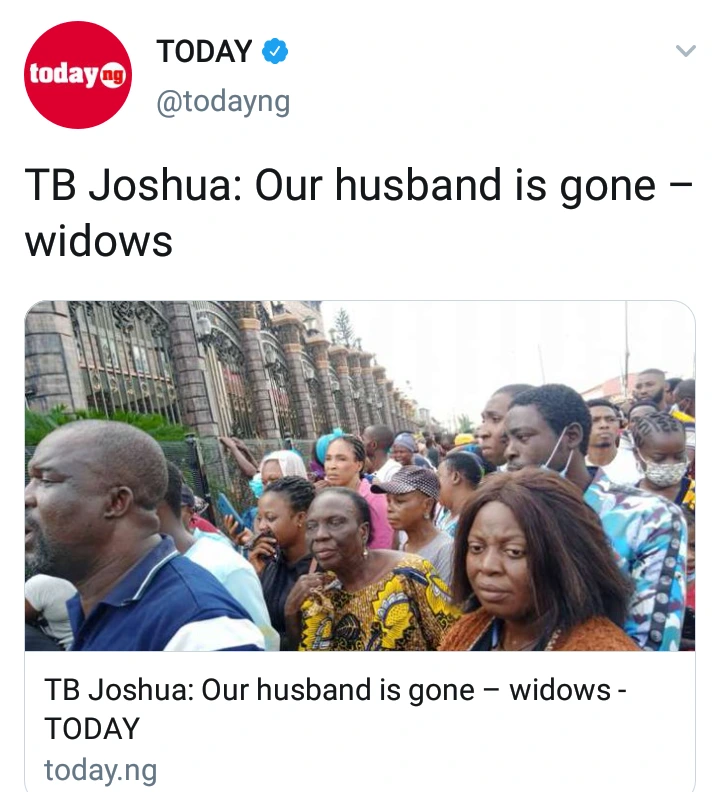 Also, some windows have lamented over his death as they cry out that their husband is gone. They are referring to TB Joshua because he has used his ministry to women who have lost their husbands. Also, the man of God has used all his resources to change women who are in pain and affliction.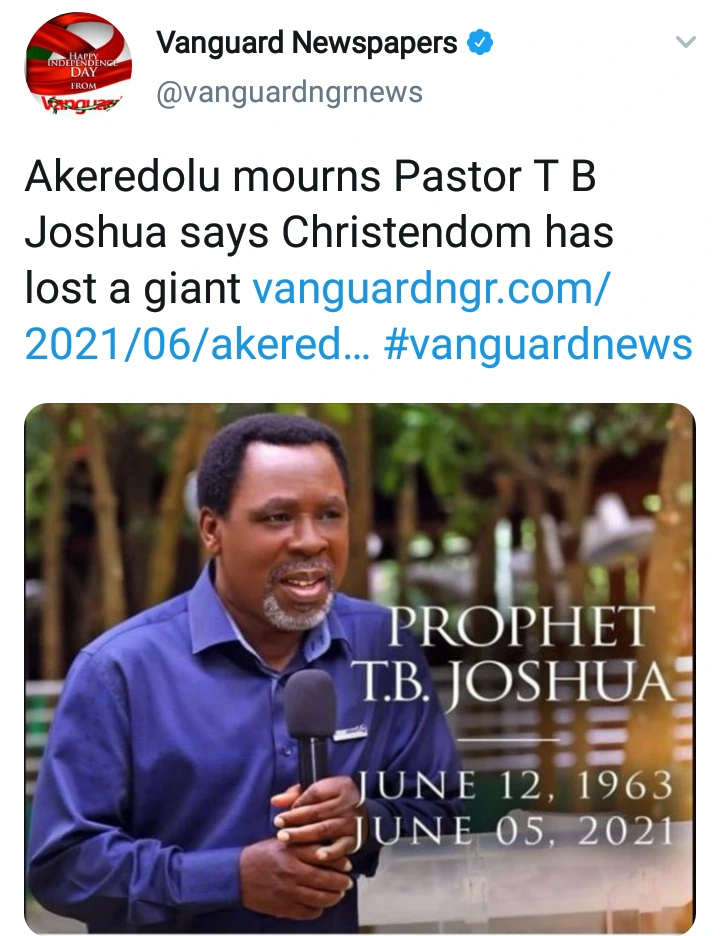 In addition, the Governor of Ondo state has also reacted to the death of the man of God. Governor Akeredolu said that Christian has lost a giant in Nigeria because Prophet TB is a man filled with anointing and respected all over the country. His presence is recognized among other powerful men of God and he has done great achievement in the kingdom.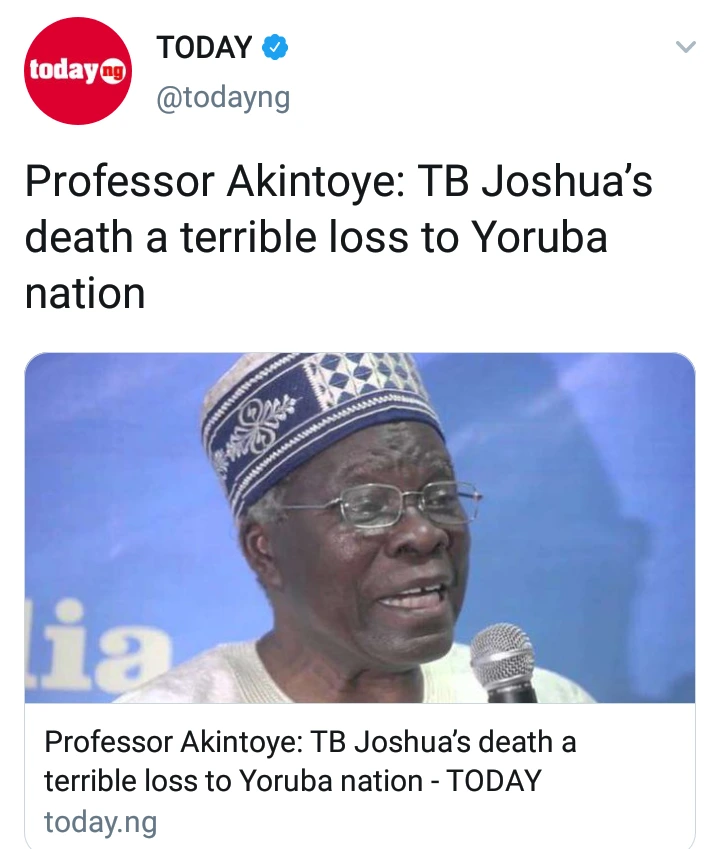 Lastly, Professor Akintoye also made a statement concerning the deceased. He said that his death is a terrible loss to the Yoruba kingdom entirely.