A young man identified as Stanley Osinachi, after been unmasked has revealed how the leader of the Proscribed Indigenous People of Biafra group, Maazi Nnamdi Kanu gave them an order to cause problem in South East. He made this known after he was apprehended by the police in Imo state. He went on to say that Mazi Nnamdi Kanu passes his order to them through their leader called Dragon.
Dragon was killed alongside four other notorious gang members today after they tried intruding into command headquarters in Imo state.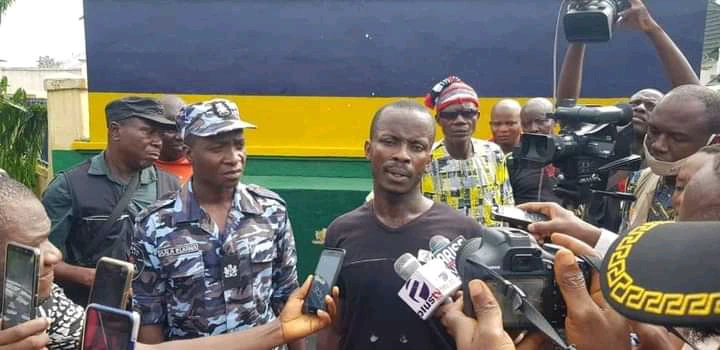 Trade Your Gift Cards, Bitcoin & USDT at the Best Rate
Maazi Nnamdi Kanu had been accused earlier of by the Nigerian Government of making inciting statements which they considered treasonable to the Federal Republic of Nigeria, and since then, he had been on their wanted list. The crisis and rate of killing in South East recently is terrifying and many people can't even sleep in their homes peacefully due to fear of the unknown.
Maazi Nnamdi Kanu for some years now has been agitating for the republic of Biafra and the Nigerian government has stated on several occasions that they are not willing to give room for seccession, and that all seccessionists would be dealt with if they don't comply and work towards the goal of building a nation where peace and justice reign.