Nnamdi Kanu Replies Defence Minister After He Told Nigerian Soldiers Not To Be Afraid Of Bullets From Terrorists
The defence minister of Nigeria, Magashi Bashir on Sunday during his visit to the theatre command in Maiduguri, the Borno State capital, charged the Nigerian soldiers there not to be afraid of bullets from terrorists.
ALSO READ:  "I Have Fallen In Love, I Can't Continue" – Catholic Priest Cries Out As He Quits Priesthood
According to him, the bullets will come and go, if they are not meant to die by a bullet, they would not die, but If they are meant to die by a bullet, even in their bedroom, bullet will come and reach them, which is what he experienced during his time in service. The minister released this statement during his visit to check the morale of the soldiers.
After Channels TV reported this statement by the defence minister, the leader of the indigenous people of Biafra, Mazi Nnamdi Kanu reacted to his statement. Below is the screenshot of his reply to the defence minister, Magashi Bashir;
ALSO READ:  My Landlord Daughter Is Pregnant And She Lies A Lot, I'm Packing Out Before Someone Lie Against Me- Man Says
Magashi Bashir;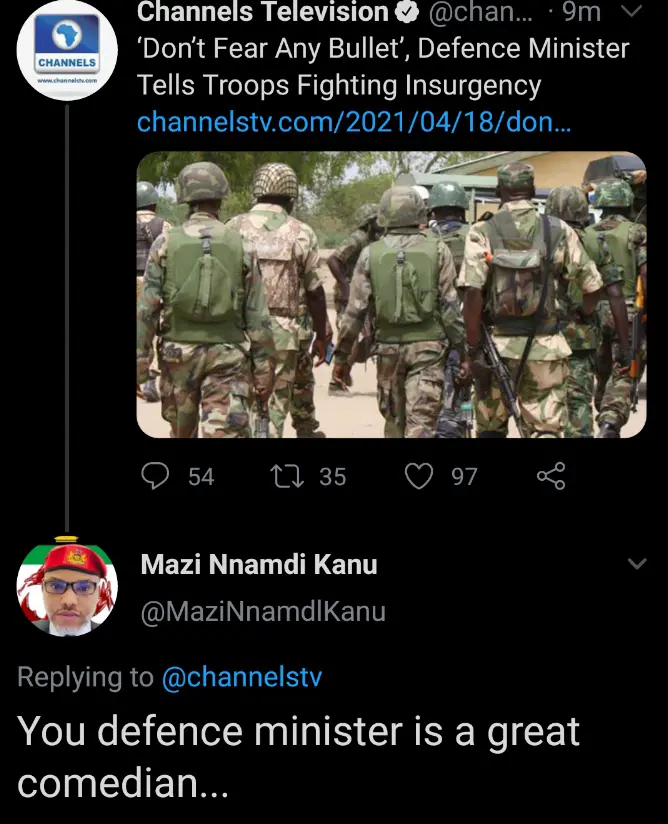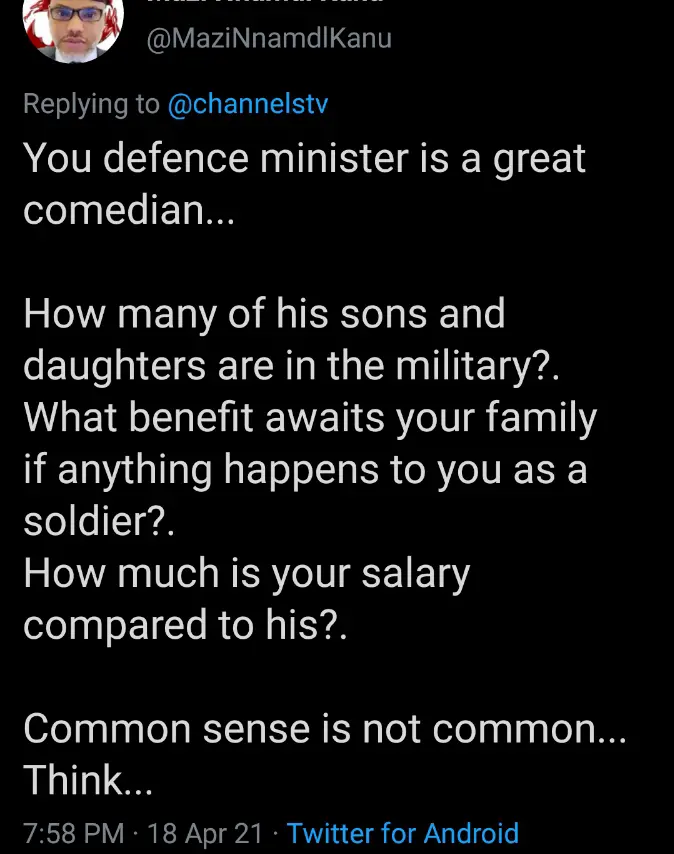 What can you say to this?