There has been heightened tension of late in Nigeria due to the agitation of secessionists and secessionist groups. These agitations have led to increased unrest across the country. One group that has been clamouring for secession is the proscribed Indigenous People of Biafra IPOB.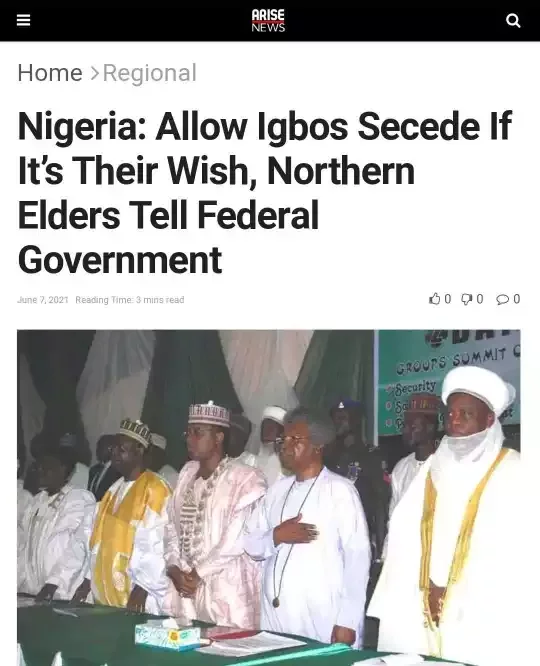 Since the group was proscribed by the Buhari- led administration, the agitation of IPOB has been treated as terror activities which have seen the security forces meet out brutal force in a bid to squash the members of the group. The perceived hostilities at the hands of security operatives have also compelled IPOB into carrying out retaliatory actions against the nation in ways they deem fit.
In the light of the continued attacks and counter- attacks between members of IPOB and men of the security agencies, the Northern Elders Forum came out with a rather interesting statement on Monday in which they backed any move by the Igbo ethnic group to secede from present- day Nigeria.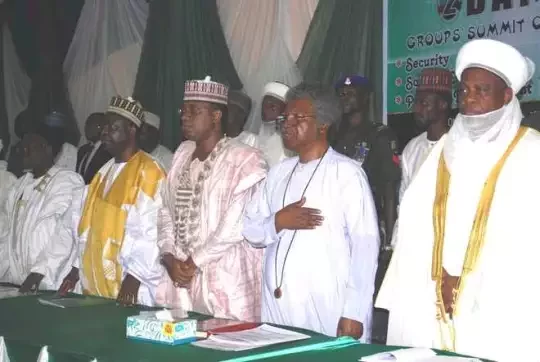 In their statement, the forum advised the federal government not to hold back the Igbos if they and their leaders decide to part ways with the rest of the nation.
The group' s position was made clear by its Director of Publicity and Advocacy, Hakeem Baba- Ahmed, stating that Nigeria as a country cannot afford to go through another war simply because they want to keep the Igbos within the state of Nigeria.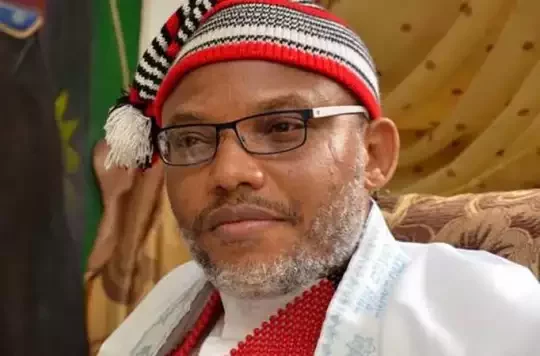 The group used the same occasion to call for an end to the attacks on federal installations, security personnel and the killings of northerners in the southern region of the country, with particular emphasis on the southeast.
According to the group, until the Igbo' s secede from Nigeria, they remain bound by the laws of the Federal Republic of Nigeria. It went further to ask the federal government to arrest and prosecute everyone contributing to the security crisis in the region.