Oluseun Onigbinde has moved Nigerians to react after expressing his view on social media. The renowned Nigerian entrepreneur and open data analyst who is popularly known as the co-founder and CEO of budgIT, a Nigerian civic startup revealed that without "quality" state governors, the country can't be greater.
Oluseun Onigbinde who was appointed as the Technical Adviser to the Minister of State for Budget and National Planning sometime in 2019, took to Twitter hours ago to tweet that:
"Even if you have the best President, Nigeria can't do greater things without quality State Governors. Let's interrogate that space."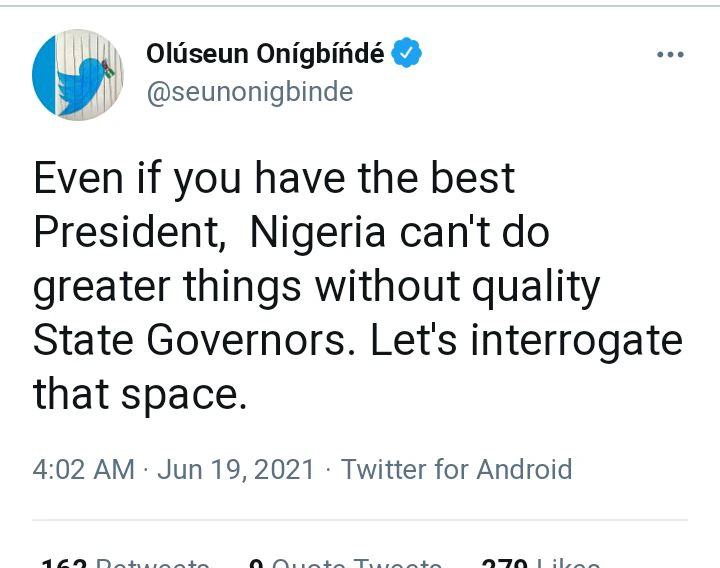 The 35-year old open data analyst is of the view that no matter how competent a president is, the state governors have a huge role to play for the betterment of the country.
This tweet however sparked mixed reactions on Twitter. Some social media users supported his view while to others, it didn't go down well for them. Here are what people are saying:
One commenter said:
"True, We all blame Buhari as the problem which is technically true. But we have governors who are responsible. Only do road projects during the raining season and abandoned the projects after the rain…"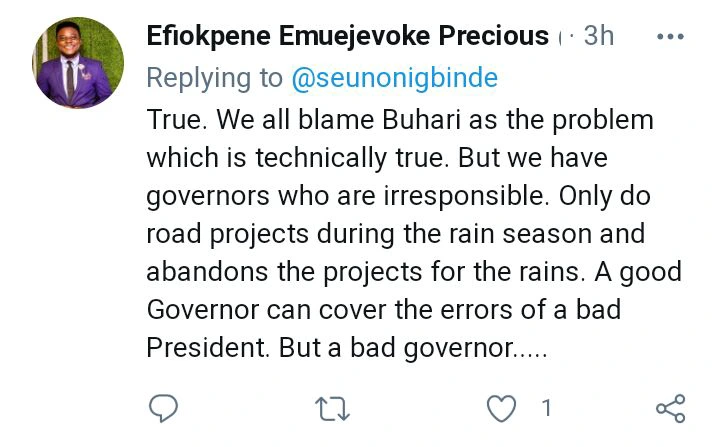 Another comments reads:
"Thats the utter truth. In truth, the present constitution and structure contributed immensely to state governors ineptitude, while LG chairman and councilors are functionally inexistent…."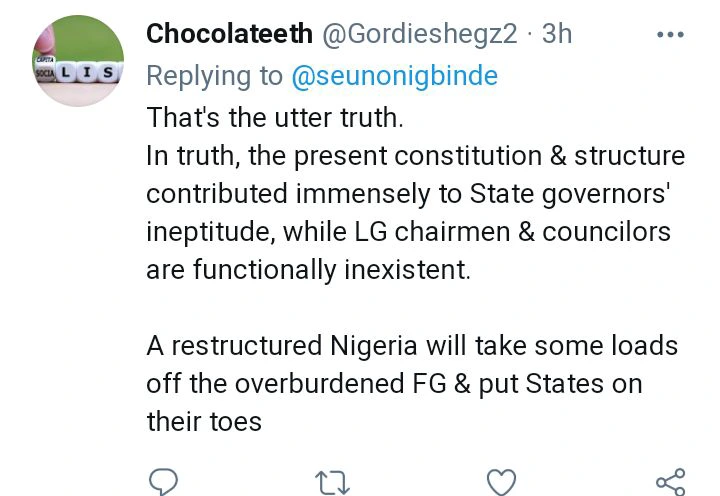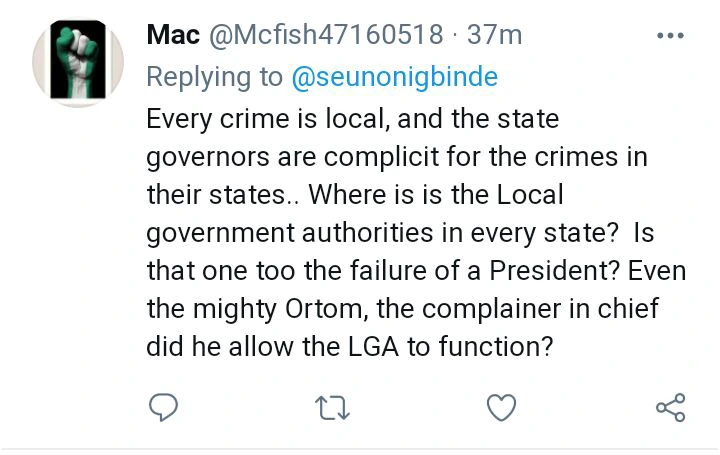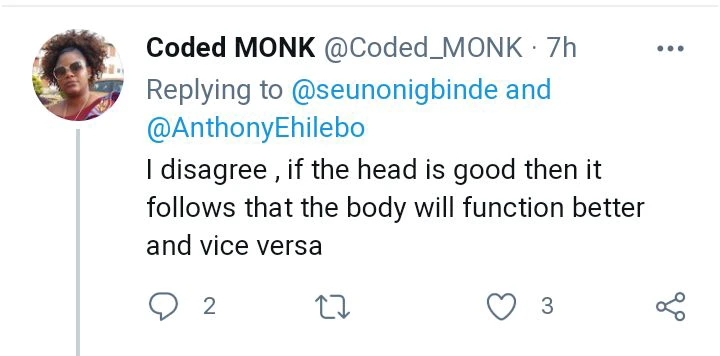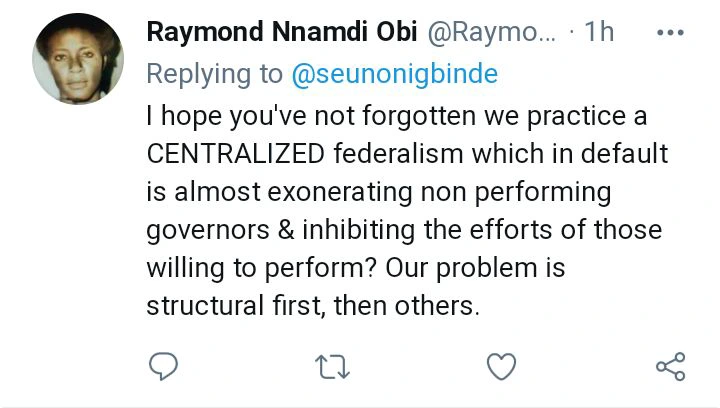 Thanks for reading. Do well to express your views: