Many Nigerians were left speechless after listening to the interview conducted by Arise TV crews which consist of veteran journalists. It falsified the detractors claims that President Buhari was supposed to be demented, but the Buhari that chatted with the Arise team confounded them, he wasn't the Buhari of 1984, but he wasn't the picture of a demented old man who has lost long-term memory.
During the interview, they cracked jokes, threw innuendos, and dodged difficult questions. Sometimes he used unsettling analogies like "a dot in a circle". But we know he alluded to the landlocked nature of the South East geopolitical zone. He wondered, like many of us, why those who possessed the most wealth, wealth spread all over the country, would champion the call for a whirlwind.
Trade Your Gift Cards, Bitcoin & USDT at the Best Rate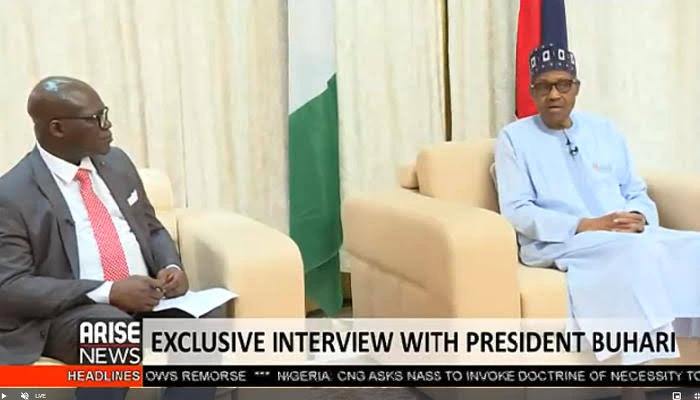 He has never been fluent. But on a wide range of issues, he showed he wasn't the switched-off man they painted him. You can quarrel with him for not having sold himself to the people through these media chats in the past. You can quarrel with his positions and biases. He has always held ultra-conservative positions and clung to his biases and left the impression of clannishness.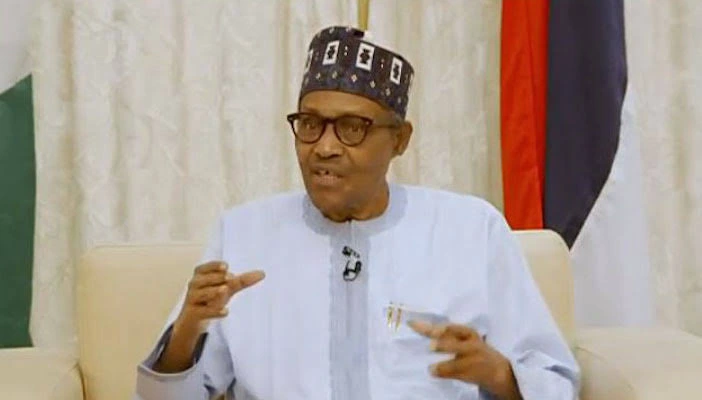 He loves the Niger Republic, and wishes to give them rail at a huge cost to the country. Buhari can't pull wool over our eyes with tales of commercial viability. His idea of cattle rearing is antiquated. So he is stuck on cattle routes and grazing areas. He didn't even mince words on APCs zoning. President Buhari thinks the army chief must be a man who has seen battle, but doesn't answer the question of inclusion. Why won't the commander in chief send people from all sides to the mills he talked about?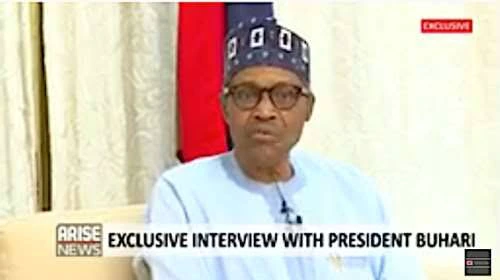 The Arise team was so startled by his lucidity that the lady congratulated him for surmounting his health challenges. He remembered those he locked up in Kirikiri in 1984. He said he asked them then to prove their innocence and legitimacy of the bloated assets and dodged the question on Twitter. Buhari despite his braggadocio, worries about the reaction of the international community. But he discussed the problem of the immortality of corruption and hinted that it would take thorough-going criminal justice reforms.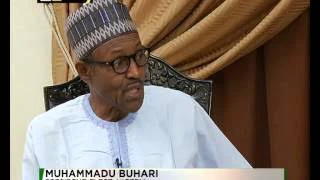 By the way, he said he had started speaking to the bandits in the northwest in the language they would understand. He said the bandits had started suffering heavy casualties. If you feel sad about the man's lucidity, you can help yourself by believing it was Jubril or Yusuf. His roundabout way of answering questions is his style. So sometimes he goes afar off-field and sometimes when you listen to a redacted clip you miss the gist of his answer.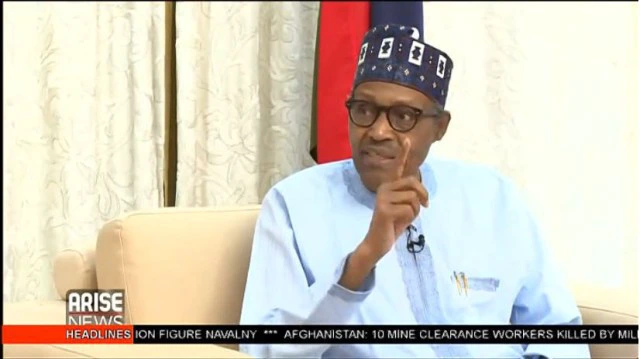 Unfortunately, it wasn't a race. So we can't say he took drugs to run well. But we can find a clip where he answered a question on foreign investment drive and youth unemployment with Endsars. Yes, we can close our ears to the entire clip and do that without wondering why the interviewer didn't insist on getting the answer we all sought. Buhari is leaving soon. Start thinking beyond Buhari. I hope many won't become like free-Mandela Nigerian reggae musicians who became so bored they mutated into gospel musicians when apartheid died.