The unity of Nigeria is an important responsibility of the federal government led by President Muhammadu Buhari.
President Muhammadu Buhari has on many occasions emphasized that the unity of Nigeria remains unnegotiable and Nigeria will continue to be one indivisible entity.
Trade Your Gift Cards, Bitcoin & USDT at the Best Rate
Photo credit: Premium Times
Despite the efforts of the Buhari-led government to keep Nigeria as a single entity, there are people in the country leading secessionist groups, seeking separate countries of their own.
While Nnamdi Kanu is leading the proscribed Indigenous People of Africa, IPOB, in the southeast region of the country seeking a new country called, Biafra, Sunday Igboho is leading a secessionist group in the Southwest part of the country, calling for a breakaway from Nigeria for a new country called Oodua Republic.
Their agitation has created fear and resulted to break down of law and order in the regions. The activity of the two secessionist leaders if allowed to continue will endanger the unity of Nigeria.
Southeast Leaders' Position on IPOB, Secession 
The position of the leaders of the southeast which include southeast Governors, lawmakers, and Ohaneze Ndigbo has clarified the fact that IPOB is not fighting for the interest of the people of the southeast.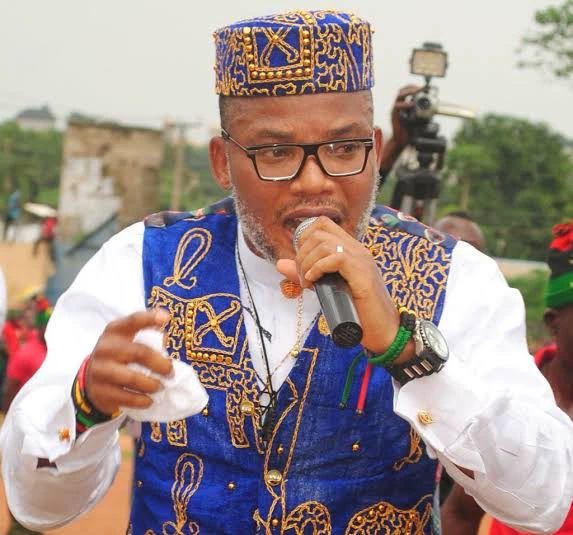 Photo credit: Sunnewsonline
Southeast Governors in their meeting had stated that IPOB does not represent the interest of the people of the region.
The leaders of the southeast affirmed that the Igbo people and the leaders from the region pledged their support for the unity of Nigeria and have no hand in whatever IPOB is demanding for.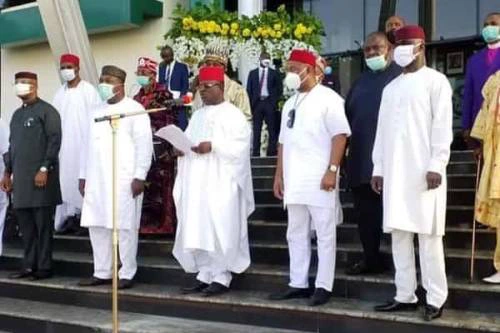 IPOB members and their leader do not represent the interest of the southeast region just like their leaders disclosed.
Position of Southwest Leaders on Ooduwa Republic 
Just like the leaders of the southeast region, Yoruba leaders like Governor Akeredolu of Ondo State and others were quick to distance themselves from Sunday Igboho and his secessionist group calling for Oodua Republic.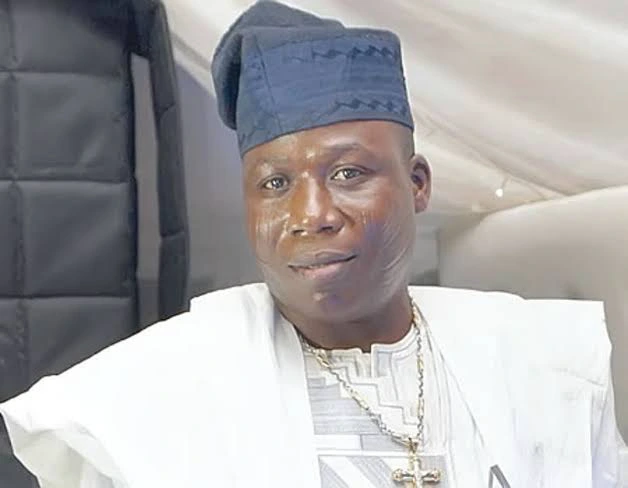 Photo credit: Vanguard
The leaders also stated that Igboho does not represent them and the people of the southwest who are committed to the unity of Nigeria.
Why Nnamdi Kanu And Sunday Igboho Should Apologies to Nigerian Government
Activities of the secessionist leaders have led to unpeaceful atmosphere in some parts of the country.
According to article 2 of the Nigerian constitution, "Nigeria is one indivisible and indissoluble sovereign state to be known by the name of the 'Federal Republic of Nigeria'".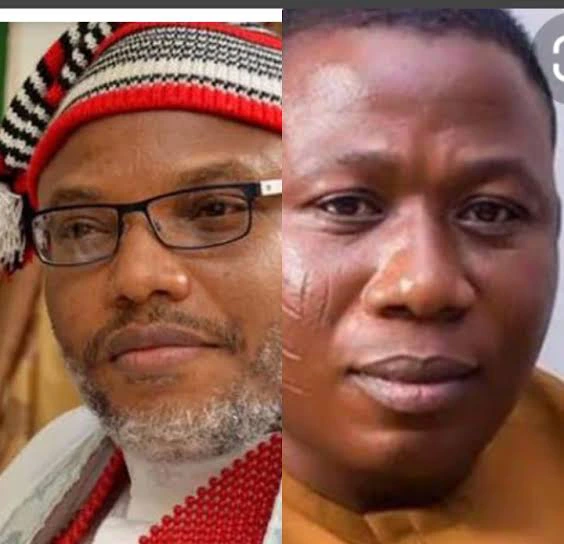 Photo credit: Naijacampus gist
The word secede does not exist in the constitution of Nigeria, which means that no part of the country is allowed to break away or have a separate government.
The actions of the two secessionist leaders are against the constitution of Nigeria and they need to apologize to the federal government of Nigeria for them to be pardoned.