Recently, there is an assumed deliverance video that has been going viral on social media. The video contains a controversial Nigerian pastor and prophet who is generally known as Prophet Oduneje.
In the video, Prophet Chukwuemeka Ohanaemere(Oduneje) is seen 'climbing' a certain female worshiper in his church in an act to heal the lady from a supposed sickness with some forms of demonstrations.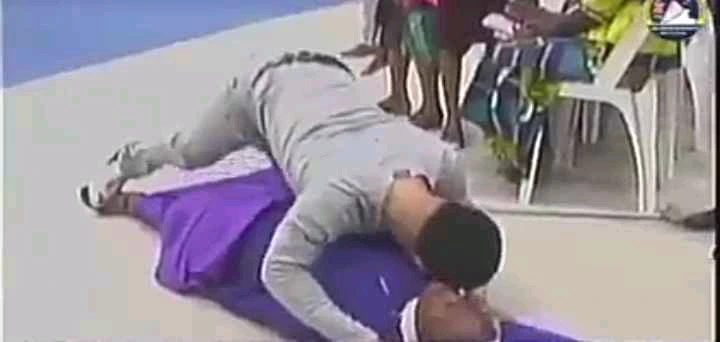 Moreover, the part of the whole issue that gives rise to this article is the fact that the woman in the video has been alleged to be a Catholic Reverend Sister. The supposed reverend sister said she suffered from Spinal Cord problem which had taken her to many hospitals where surgery was recommended for her.
According to the detail of the video, the assumed Reverend Sister was healed by the prophet after certain demonstrations of touching, climbing and pressing, the lady got healed and jumped up in praise and thanksgiving.
Having watched the video and listened to the comments made by the commentator during the session of deliverance, and critically assessing the attitude of the assumed delivered woman, anyone who truly knows about Catholic sisterhood and how they behave, will agree that the said delivered woman is not a real Catholic Reverend Sister.
Catholic reverend sisters do not wear blue vestments in any occasion as the woman featured in the deliverance session.
Secondly, most Reverend Sisters are very educated and eloquent speakers who are very fluent in speaking English Language. It is very rare, if not uncommon, to see a Catholic sister who speaks as poor as the woman in the video.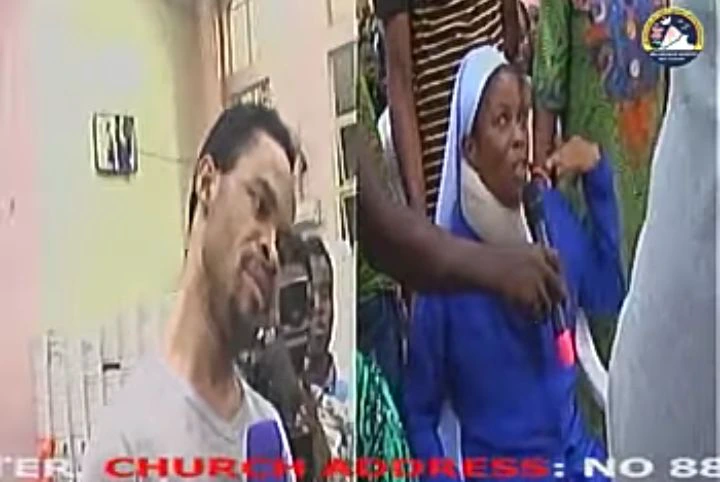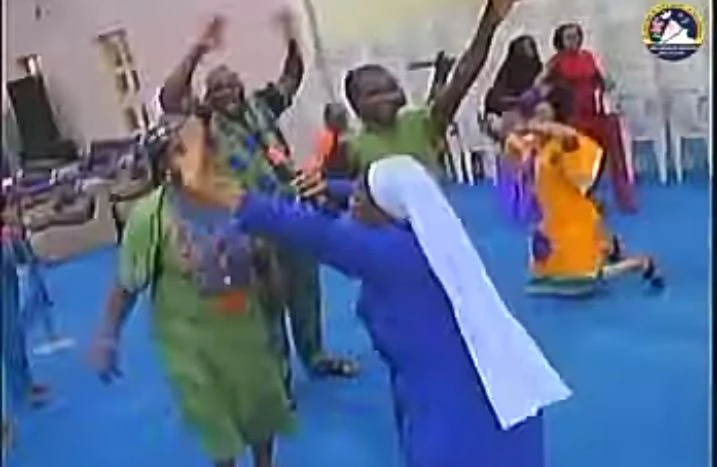 Again, it is not common to hear of, or see a Catholic priest or Reverend Sister (religious) going to prayer houses or other churches for the purpose of seeking deliverance or healing. So this case becomes doubtful. How can a reverend sister go for deliverance in another church without the consent of any of her vicar or superiors?
Inasmuch as we believe in the miraculous works of God through his true prophets and servants, it is also pertinent to be mindful of what we portray in our efforts to show to the world how mighty God can act in us as his servant.