A particular photo of a mother and her son have been trending on the BBC social media handle for some hours, with many saying that the young boy in the photo served the country twice.
The photo of a young National Youth Service Corp (NYSC) member and her mother have generated several comments, likes and shares on the Facebook page of The British Broadcasting Corporation (BBC). The photo has over 2K likes, 360+ comments and 70+ shares.
Trade Your Gift Cards, Bitcoin & USDT at the Best Rate
The photo indicated that in the year 2000, the mother of the young boy was a Corp member who served with the boy as a baby, 'A Nursing Mother'. She snapped a photo with the boy while putting on her NYSC uniform.
In year 2021, that small baby in year 2000 is already an adult, finished schooling and serving his motherland. The boy snapped a photo with the mother to replicate the kind of photo he had with her 20 years ago.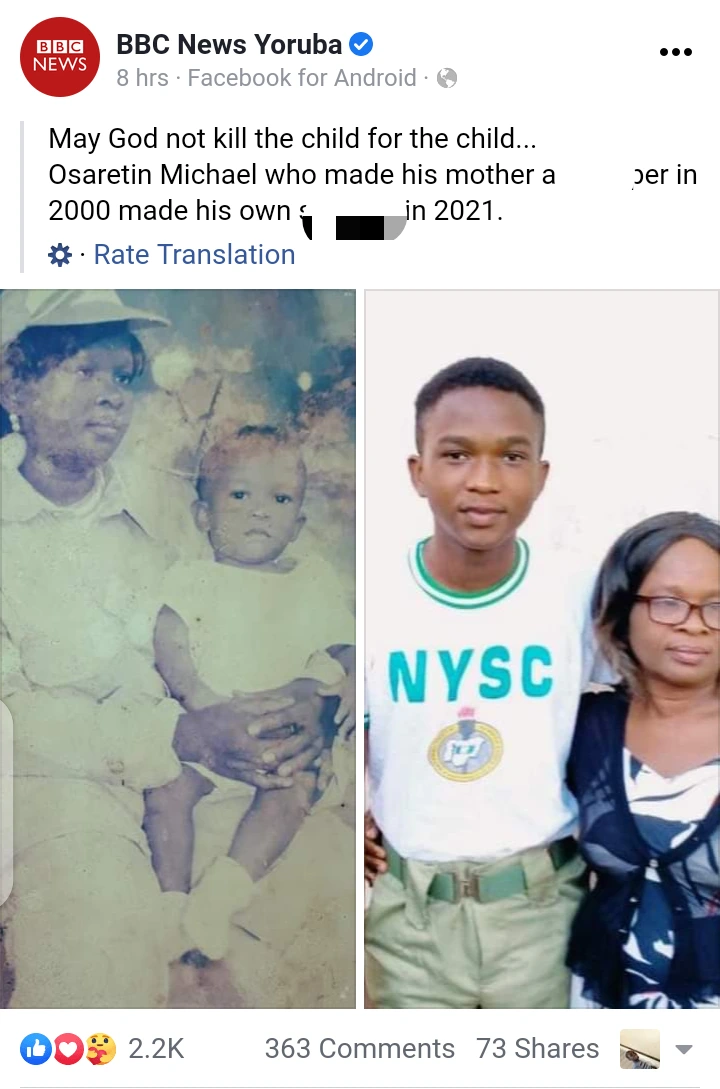 This is a joy of every mother, however many people have been commenting that the young boy is not supposed to serve as a corp member again or rather be exempted from service because he already served the country 20 years ago.
See some comments below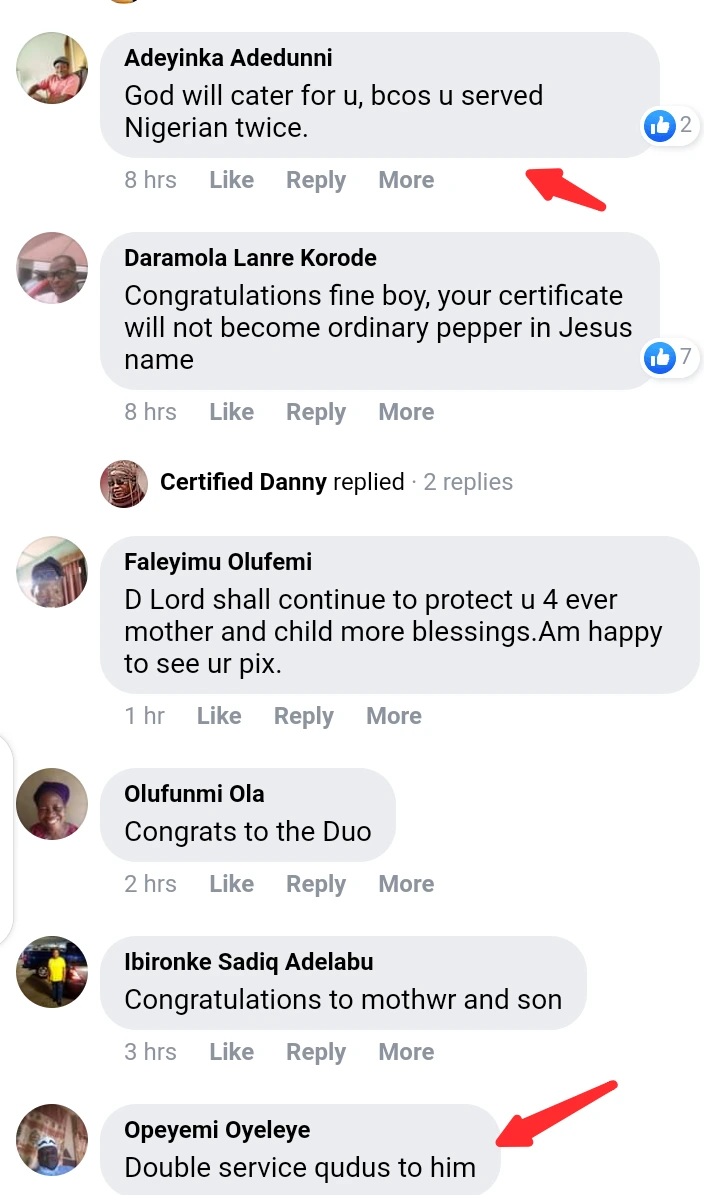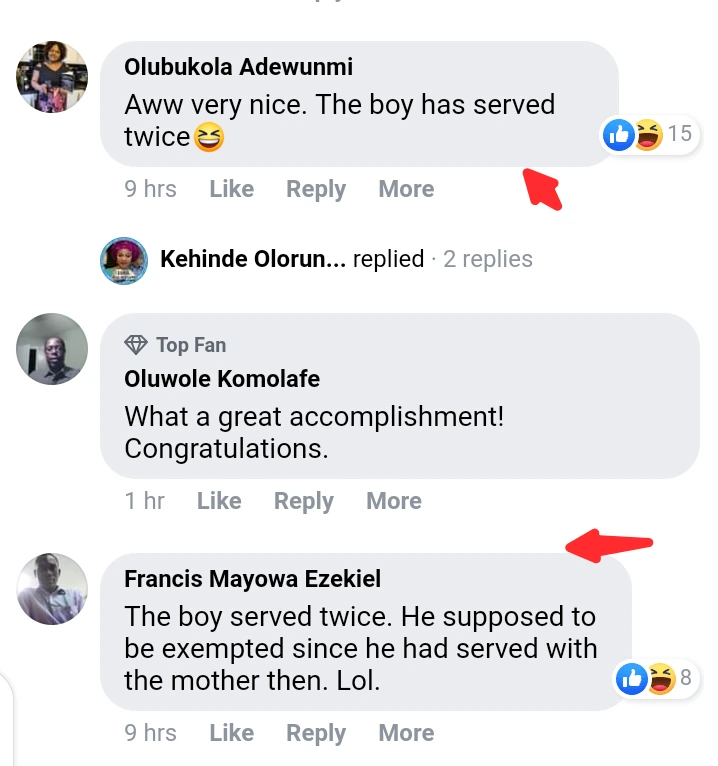 Although, the idea that the young old should not have served again seems hilarious.
What do you think about this photo? If it interests you, comment and share.