Major General Farouk Yahaya is the new Nigerian Chief of Army staff. He was appointed by President Muhammadu Buhari on May 27, 2021 after the death and burial of Lt General Attahiru Ibrahim.
His predecessor, Attahiru died in a plane crash last Friday. He was buried last Saturday in Abuja. One of the major mistake many people make is the belief that the chief of Army staff reports directly to the president. But, it is not so. Major General Farouk Yahaya reports directly to the chief of defense staff, General Lucky Irabor who is accountable to the defence minister.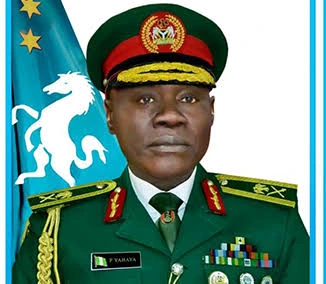 Major General Farouk Yahaya was born on 5 January 1966 in Sifawa, Bodinga Local Government Area of Sokoto state.
Major General Farouk is a member of 37 Regular course of the Nigerian Defence Academy, Kaduna. He joined the Nigeria Defence Academy on 27 September 1985. He was commissioned into the Nigerian Army infantry corps on 22 September 1990.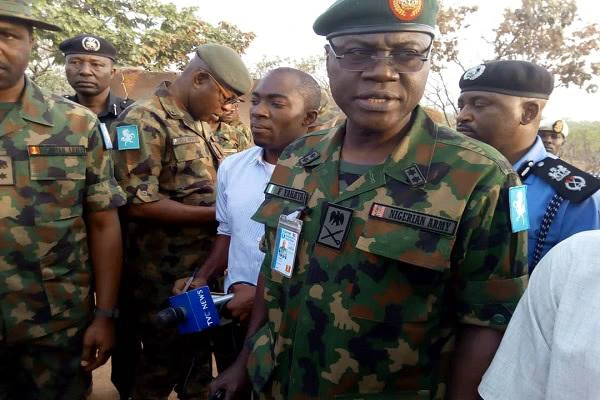 Before his appointment as Army chief, he was the theatre commander of the counter-terrorism and counter insurgency military outfit in North-Eastern Nigeria.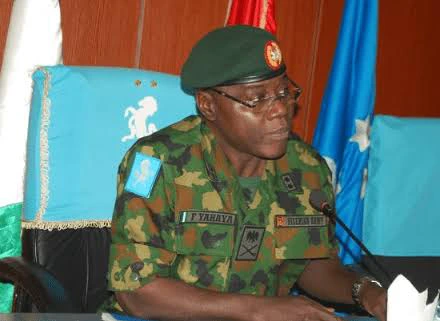 The Nigerian Chief of Army staff has served in various capacity as a leader. He once served as a Directing staff at the Armed Forces command and staff college. He was also a Garrison commander Headquarters Guard Brigade. Other notable positions held by him are Deputy Director Army Headquarters, Military secretary at the Nigerian Army Headquarters.