Reno Omokri has taken to the social media once again to speak his mind on how things are hard nowadays in Nigeria.
Reno Omokri tweeted that president Muhammadu Buhari promised to take Nigeria to the next level, but what is happening to Nigeria today does not look like the next level.
Trade Your Gift Cards, Bitcoin & USDT at the Best Rate
He said that the Naira is now officially four hundred and ten naira per dollar, and at the parallel market, it is five hundred naira per dollar.
Reno Omokri said that now the federal government are planning to increase fuel and electricity. He asked a question at the end of his tweet. He asked that is what we're facing the next level or the next devil?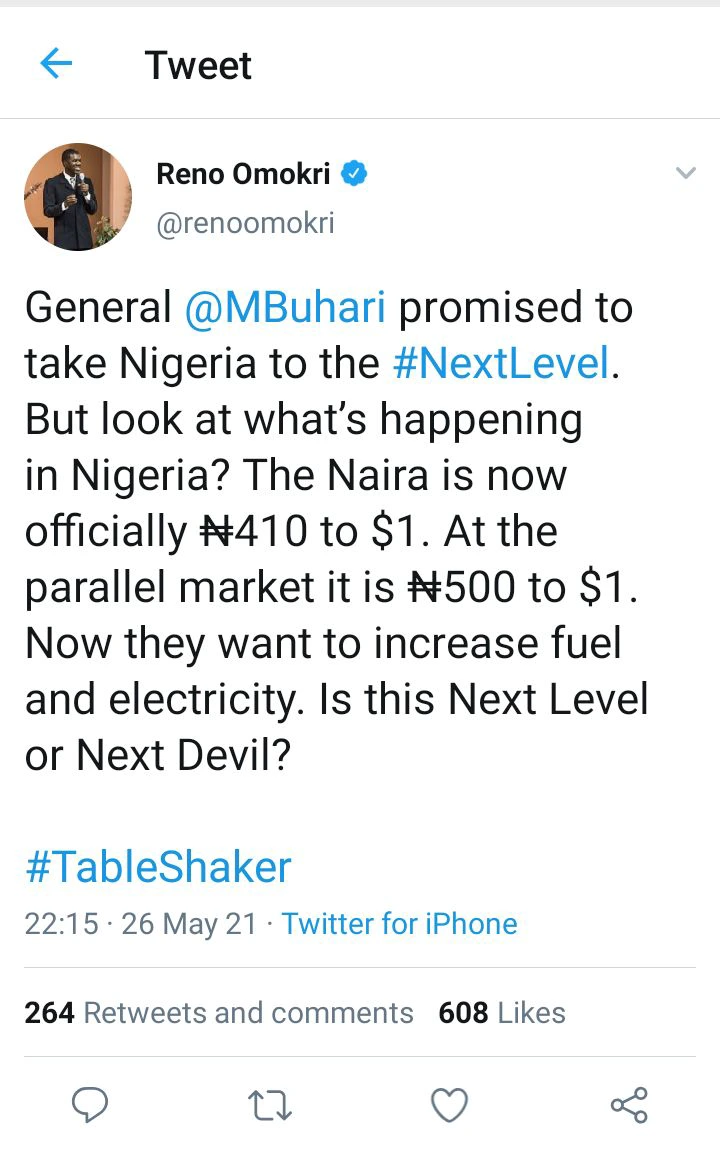 People are massively reacting to these tweets of Mr Omokri. Some said that there are no other reasons to not give up on Nigeria. She said that she is tired with how everything is going, and what is surprising her the most is how the federal government is acting like they have it all under control.
Below are screenshots of more reactions Mr Omokri got after tweeting this.