On Saturday, thousands of youths demonstrated in Osogbo, the capital of Osun State, and Akure, the capital of Ondo State, in opposition to poor government and insecurity.
It was gathered that the youths, who were organized under the banner of the Coalition of Civil Society, Osun State, congregated at the popular Oke-Fai roundabout in the state.
The protestors carried banners and placards calling for a more prosperous Nigeria.
"We cannot bring our state's economic activity to a grinding halt in the name of some secessionist agitators' desire to protest. We're here today to demand a better country that works for everyone, and we want a safe environment," Waheed Saka, one of the protestors in Osun, said during the demonstration.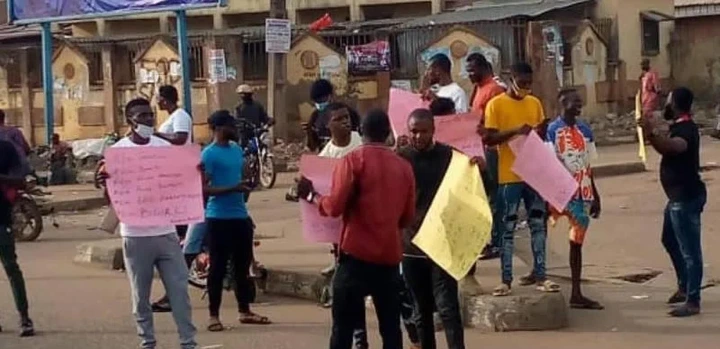 "We need a good and working Nigeria," says one of the posters hoisted by protestors in Akure, while others read, "Stop the killings," and "End bad government."
Your comment and opinion are welcome.
Stay safe.
Follow us to get more news update.